Happy 2021 everyone. How is your new year coming along? and how about those new year resolutions? We have one main resolution this year- " De-clutter our life". So I will be publishing our progress in the Ultimate De-cluttering series- 2021.
I'm not sure if you like reading about other people's junk, but I get motivated by others who clear their homes from unused stuff and junk. For years I've read some bloggers doing it so well. We also watched The Hoarders last year when it came on Netflix. Seriously I must say we do not have such a massive problem as the hoarders, since we downsized from a large single-family home to an under 800 sq ft one-bedroom apartment a few years ago.
But like most families, we have our favorites and hobbies that tend to accumulate stuff over time.
What is the ultimate de-cluttering series- 2021?
To stick with our 2021 resolutions, I am going to get rid of at least 1 one thing a day every day of this year. That means by 31st December 2021, we will have 365 fewer things in our tiny home.
Every month, we will
Sell unused items
Donate usable items
Re-purpose items instead of throwing them and buying new items
Things we decided not to buy this month
Finally, trashing the items that can not be sold, donated, or re-purposed.
Things we sold in January
This month, I re-listed some of my old items that did not get sold on the online shopping apps. Just before 31st December 2020, I ran a holiday sale and did not get much traction in it. Let us just say the times are tougher for everyone. But nevertheless, I'm relisting these items and listing some new ones to sell. Below is the list. Note the crossed-out items are either sold or waiting to be shipped to the buyer.
Cookbook- FB marketplace
Kitchen Items- Coffee Mugs- FB market place
Jewelry- Handmade Southern Style necklace-Mercari
Paper Planner– not my style. I decided to make one for myself instead- FB Market place
Winter boots- Offerup
Winter Clothing- sweaters that do not fit me anymore- Offerup
Boyd's Bears Tapestry- Mercari
Needlecraft Kit- Poshmark
The amount earned by selling stuff: $45
Things we donated in January
This month, I made a donation tracker for our annual de-cluttering challenge. It is not part of my Ultimate Financial Planner for 2021. Check it out here. Note the crossed-out items are either sold or waiting to be shipped to the buyer.
Metal folding chairs- We bought them years ago from an office closing. There were 6 of them. Very sturdy and amazing for smaller homes. We were stacking them neatly when not in use but hubby decided to donate them as we never used them for almost 2 years.
Real Simple Magazines – I know many people love these magazines. But they tend to get expensive. I got their annual subscription as a gift and loved them so much. But now they have got to go. Maybe someone out there gets inspiration from these magazines to de-clutter like me. Do you know you can use magazines to make your own Vision boards? I make ours all the time using the old magazine clippings, old pictures, and even the sales flyers. Check out my new year resolutions Vision board here!
Cookbooks came with my slow cookers. I forgot to send them to the buyer when they got sold.
Office and school supplies- notebooks, pens, pencils, and coloring crayons
A big box of wipes.
Total Donation Amount: $20 approximately.
We use our handy De-clutter to Dollar Checklist during this whole Year Long Challenge. Download this Free checklist below.
Things we re-purposed in January
An old jumper (sweater) converted into a pillow cover. I loved this jumper gifted by my sister. I used it for years but it just does not fit me anymore. So I sewed a pillow cover and slipped a small heart-shaped DIY pillow into it.
I repurposed my old planner into our meal planning list. I hate to see it go to waste. Check out the meal planner we use and the food inventory list we use in our household here.
I have been holding onto a few old t-shirts to use for cleaning purposes around the house since last year. They sat in my donation bins for 2 months and when it was time to donate them, I saw a few holes in them. So I decided to repurpose them into dust-rags instead. I'm also planning to put them into the under-the-door draft stopper for our terrace. I bought one from Amazon recently but it is quite expensive. So, this time I am trying to make one at home. If it works out well, I will add the DIY steps here soon.
We also have some cardboard boxes that came with an instant pot hubby got for me this past black- Friday and some boxes from the books. I usually unfold them and reuse them for shipping the items that get sold from our online shops. This helps us reduce the total packaging costs. But this time I am using some old cardboard boxes to store long-term food storage for emergencies. This is another of our new year resolution 2021- Stock up on essential long-term food storage under their retail price. So far, we have stored a few beans, water filter replacement cartridges, and some essential herbs. I'm documenting our experience in a separate series on this blog called " Survival Essentials for Frugal Families". It is still under the draft, so sign up for our newsletters and get notified when the posts go live!
Total Amount Saved repurposing stuff: $12 approximately, considering planner and packing essentials for wrapping the stuff sold.
Things we trashed in January
An old bathroom cleaner spray
An old cleaning brush used for the bathtub
Broken glasses- 2X
Broken drinking glass- 1x
Broken coffee mugs- 2X
Old grocery bags- 3X. They were just beyond repair or re-use.
Light bulbs- 2X
Old batteries- 6X
Marketing materials we forgot to trash last month
Used and broken pens. Yes, I do a lot of writing on good old paper with good old ballpoint pens. I usually stock them up during back-to-school days. They last me for a whole year and also get donated during Christmas time
Old paper napkins that came with the takeout food that friends got last month. I do not know why they were hiding at the deep end of our junk drawer, because I remember cleaning the junk drawer a few weeks ago.
Broken LED candle
A wine bottle that I had plans to use for decor but it broke because I kept forgetting to make it into decor item and stored it on top of the refrigerator. Thankfully, no one got hurt. But lessons learned- never ever store glass items on top of the refrigerator or any high places where I can not reach easily.
Old phone cover. I sold the phone years ago, do not know why I was holding onto the old ragged cover for so long
Old hairband that just refuses to stay on my head 🙁
Old nail paint or varnish bottles. Because I do not know if I will ever paint my nails with the nasty chemicals again!
Old moisturizing hand cream from Costco that we bought a year ago and stopped using it since we discovered that coconut oil is the best moisturizer ever!
No monetary gain but we gained more space which is a prime estate in our tiny home
Things we decided not to buy in January
This is not practically de-cluttering but it helps us to not de-clutter items in the future. If we don't need a thing, it will not be bought and hence will not need to de-cluttered.
A new year calendar. Every year, I get a cute new year calendar either from Costco or Amazon, or Dollar Tree. This year, I decided not to purchase any hard-copy calendars. Instead, we will use the calendar that our favorite grocery shop sends us for Free.
Every year, we buy books at a deep discount from Barnes Nobel or our nearby thrift store. These books last us for a year. And then we either keep it in our home library for reference or sell them. This year, we decided to not purchase any more books until we finish reading our books from 2020. And we have some very cool ones. Would you like me to cover them on this blog? I would love to have an online book club here. Let me know your thoughts in the comments below.
We decided not to add the annual dry erase calendar this year. Mainly because it does take a huge room in our tiny home and we moved our home office to a corner in the living room. There is not enough wall room for this big calendar. I'm using a digital desktop calendar and planner instead. So far, it's been working great.
January is also a month when we get our personal care items from Costco. This year we decided to make homemade deodorant and makeup. Let us see how it goes. If we are successful in this frugal adventure, I will write an article and recipe here in March.
Total Amount saved by simply postponing the purchases or not buying stuff we do not need: $80 approximately
In conclusion,
This month we are got rid of about 40 items, some are of the same type. This is a good start. What are your 2021 resolutions? are you planning to get rid of clutter in your life as well? Will you join us in our de-cluttering challenge?
---
Do you want me to write for you for your own blog or website?
If you like this article and want me to write similar articles for you to publish on your website, please contact me for a freelance writing request. You can also write to me directly at contact@consciousdebtfreelife.com for custom writing requests.
---
This article first published on
Consciousdebtfreelife.com
If you enjoyed this article, please consider sharing it on your favorite social media platforms. It will make my day. Thank you!
This article is proofread by Prowriting Aid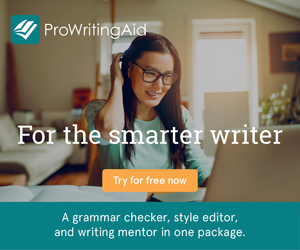 ---