Do you like to save money on everyday essentials? Then you are at the right place. This blog motivates you to save more, use up what you have, and live a simple life. One part of this lifestyle is finding great deals for the everyday needs of your life and your family. Amazon Prime Day deals are the best part of my money-saving strategy. Well, Black Friday is also important but this year, Amazon is claiming their Prime day deals better than Black Friday. This article will help you save the big time on June 21 and 22nd, 2021. How? Read below.
Disclosure- This article includes affiliate links. As an Amazon Associate, I earn from qualifying purchases if you decide to purchase anything, at NO extra cost to you. Read my detailed disclaimer here.
Handy Tips to save money on Amazon Prime Day 2021
This year, Amazon Prime Day is on June 21st and 22nd.
Check the best Prime Day deals for Frugal Family here!
Above page is updated multiple times on June 21st and June 22nd, 2021.
Do you shop at Amazon? Most people started shopping at Amazon in the pandemic. In fact, they were the biggest profitable company than any other. However, I have a very personal request for you. Please, first support your local small handmade businesses and mom-pop stores. There is no better time than now to support your small businesses than now. They have got hit the big time during a pandemic.
What I like about this Prime day is because you can support the small businesses from now until June 20 and get $10 to spend on Amazon Prime Day. Win-win for small businesses, us, our local economy, and last Amazon. And if you like any small businesses, check them out first before you get blinded by lightning deals from Amazon.
More on that below.
Note- You will need to be a Prime Member to get this benefit and need to confirm your participation. Do not worry, they offer FREE 30 days trial on Amazon Prime. Know more here. Just do not forget to set the reminder to cancel your membership before 30 days are over. If you are part of my SAVE MONEY newsletter, I keep sending reminders to my readers every week. You do not want a surprise charge for a trial that you never want to use in the future. Right?
But if you would like to continue getting benefits from Prime, they will charge you $12.99 every month. Here is where the students in your family can be helpful. They get 50% off on the monthly membership. They need a .edu email from their college though and you can be added as a family member. This is a much better deal if you love it and your student love reading a lot of books. You get access to unlimited books on any device. Just download the FREE Amazon Kindle software.
I love these best business books on Amazon.
100 Best Business Books to read
Top Amazon Prime Day Deals
As a prime member, you get 30-minute early access to lightning deals. What are they?
They are disappearing deep- discount deals– hence the name. The catch is the lightning deals only last for 5 minutes and their supplies are limited. Hence you need to know what you want to get beforehand. That is where my FREE Wish-list printable comes in handy. Did you download it yet?
Sign up here to download FREE Wish-List Printables
Get it for FREE now. And yes, you do not need to use it for shopping on Amazon. You can use it everywhere. But with this, you will get email notifications from me on the best Amazon Prime Day deals on two days.

For now, check out some of their deals here. They are not all. Just a sneak-peek.
I'm personally looking for the best deals on
Apple iPad. Hubby got it recently from Costco but if Amazon give us a better deal, we will check with Costco if they can price match with Amazon. It will not hurt to ask
Laptop for myself. Because I'm working with 15 year old desktop and older version of Operating system. It is pain sometimes to work on it. But not enough pain for me to go get the laptop asap. I'm tracking good deal on a laptop. My minimum requirements are at least 16 GB RAM, Latest Operating System, at least 17 inch screen, at least Intel Core i7 Processor, at least 512 GB hard-drive, Quad Core, and at least 4 USB ports. These are my minimum requirements under $700 budget. I'm thinking of getting Lenovo but all of them are made in CHINA. So not a fan pf any laptop manufacturers. For a completely Made in America laptop, I will happily raise my budget up to $2000, even more. Please any entrepreneur out there- pay attention here. A lot of patriots would be happy to buy from you.l Just explore the possibilities. Until then can I get one what I need? not sure. But I'm willing to wait, search and get the best deal before my loyal desktop takes its last breath!
Softwares.
New or old but working condition landline phone. YES! you read it right. I'm fed up of upgrading mobiles. With 5G, I do not want to zap my brain and my whole immunity. So, I am looking for either a good working condition landline phone without wireless or
Earthing mat- for the same reason above.
I already have a few of them, but I am planning to add one more in my kitchen since I use the Instant pot and other kitchen gadgets just too much. I wish I could go back to old way of home making but unfortunately I'm a ;lazy wife and too much depending on these gadgets to work for me.
What if you do not have time to track Amazon Prime Day deals?
I get it. I do not have time either. Hence, I have made my family's wish-list sitting with them this week. I have just a few things to get. They have been sitting on my wish-list and Amazon shopping cart since February. So, I will track them to get the best discounts. If the prices are still the same, I will continue waiting until Black Friday.
Sign up to get FREE wish-list tracker here before you forget. Click here
Here is a thousand dollar money tip– Do not buy anything with one click. If you wait for the best deals, you will get them sooner or later. And if you went on with your life without this "shiny thing" you wanted to buy with one click for so long, you clearly did not need it in the first place. This tip alone can save you thousands or maybe a million ( why not) if you struggle with impulse purchases.
Now you will ask, will you not buy the lightening deals with lightening fast one-click? Yes and No. No, because if you have downloaded his Wish-List printable, you have hopefully listed down a few things in advance of the prime day. The idea is to search those items on Amazon now and pout them in your cart. but DO NOT BUY THEM YET! You only hit the buy button if there is a deal on the item you absolutely need, want and use frequently. If you do not see the need or want or have a frequent use for that thing- LET IT GO!
Seriously, let it go from 3 places-
Your shopping cart
Your wish-list tracker- scratch it completely and write down how much money you saved NOT buying it
Your mind. Seriously, Amazon will keep sending your the ads on google. If you delete this thing from your mind effectively, you will be able to ignore those ads and save your money. Best is- disable all ads on Google, Safari, Firefox or whichever browsing service you use to save money ALL areas of your life! Another thousand dollar saving tip here. I should have given a better title to this article. Too late now!
So, below are a few things you can do before the Prime day.
Prepare before Amazon Prime Day Deals start.
Sign up for 30 day trial of Amazon prime here.
Note down the dates- June 21 at 12:01 AM PDT through June 22 at 11:59 PM PDT
Save upcoming promo codes on things you have on your wish-list. E.g. for Patio, lawn and garden, check this link to get latest promo codes.
You can also visit their Prime day page here or Bookmark this page, as I will be updating the best frugal find for the family on this page.
Download Amazon App on your mobile. With this app, you can set notifications to watch a deal. Here is how to do it.
If you have more time, get a sneak peek at the deals in idea hub here.
4. If you an Instagram user, get more benefits for participating in the "Smile and Say Prime Day" Sweepstakes. They are giving away different prizes every day up to June 20 for sharing a picture with hashtag #sweepstakes with your entry. Learn how to do here

If you wish to continue Amazon Prime membership, here are a few things to consider.
Since Prime comes with Movies and TV shows, cancel that Netflix membership and save yourself about $10 per month. Check out their shows here. I personally do not like their movies recommendations. So I will pass this one for SURE!
They give exclusive deals at Whole Foods Market ( a shop) not actually whole foods like fresh locally grown seasonal vegetables. So if you a Whole Foods customer, you might consider this as a benefit. I am not their customer and I will never be because I support my local farmers who bring me real whole foods which are not preserved or sprayed with so-called organic ( and yet you know they are not organic) fertilizers. So decide if this is a benefit for you.
You also get 5% cashback if you get Amazon Prime Rewards Visa Card. This is a better deal if you do not have any other cashback credit card or they give you less cashback %. The main point is do you shop that often with a credit card? If you do, this can be a good benefit. Just make sure you pay off your balances before the due date every single month. If you forget that or do not use the card, just cancel it.
If you like to play online games or test them out as a part of your job that PAYS you FULL-TIME INCOME to play the online games ( THE BEST JOB EVER), consider this prime membership Gold. You can get free games, in-game items, a free Twitch channel subscription every month. But if you or your family members including kids are addicted to gaming, please STAY AWAY a thousand miles from this benefit- it is not a disaster for growing children and young minds to spend so much time on Idiot devices rather than spending time outside playing with their friends in the fresh air and on bare ground. I'm just being honest with ya. Never sign up for something because it is free. Nothing is FREE in this world- except my FREE printable ( shameless plug)! So many FREE games will cost a ton of money in wasted time, lost opportunities and so much more!
Instead of games, you may love access to an exclusive library of songs from Amazon Music without any ads. Now that is the best benefit out there. I get a lot of things done, including study, homework ( aka working inside my home for my home and for my work- because people are still scared to open the offices and travel to work..sigh!). Check out the collection of songs they have nowhere.
'Try before you buy" clothes. I do not like clothes shopping because I hate trial rooms in the stores. Besides privacy, those rooms are suffocating. I will never ever try any clothing at the store, no matter how expensive it is. If a store does not have free returns option, they lose my business. If you are like me, you will like their Try before you buy clothing feature. Check more details and their special coupon here!
They give

20% off diapers, baby food & more

items you need and use for your baby. This is actually a very good gift to new moms and fathers. Think about adding it in your baby registry.
Imagine saving every month on the baby diaper. But if you really want to save big money, switch to natural organic cloth diapers. This topic deserves a separate details article on its own.
Speaking of monthly purchases, you can also do this by Subscribe & Save feature without a prime day membership. The best part is you can adjust the frequency for every 3 months, 4 month,s or even 6 months. Find out how here.
6. If you love to try many new things for a fraction of a cost, subscription boxes are a way to go. I know I tried a natural vegan beauty box for a couple of months before selecting my go-to skincare oil. And then I stopped paying for that subscription box. For less than $10 a month, I could try a lot of high-end beauty products every month. You can do that for food, baby items, books, and so much more. This world is getting more consumer-driven, so I will not suggest subscribing to a ton pf boxes every month just because you are getting them at a good deal. Just pick the ones you absolutely need and want. Amazon Prime membership gives 50% off on subscription boxes and they start from $10 and go up to $50. Find them here.
Check out this cool Crafts subscription for adults.
If you a multi-talented super-craft person on a super small crafting budget like me, this is a good choice. You will get the craft material ( which can get really pricy superfast(), tutorials, and inspiration with each crafting box. Great DIY gift idea for Birthdays, Mother's Day, Father's day, Summer vacation, and Winter Holiday Staycation ideas too!

One box- many many uses. Just make sure you spend time crafting and not buying more craft supplies. You can even add crafting to your self-care routine!
For plant lovers, you will love these two plant subscriptions
And this one for serious house plant lovers,


I am thinking of getting this subscription box, because my house and balcony need some green love;. I am too cheap to pay for single plant.
There are many boxes for kid's education. I love this one. What better skill than coding right? Well, there are other skills like Survival skills but for now, this box makes sense if you have kids in the age group of 6 to 12. This is a great way to spend summer holidays and even winter holidays.

Self-care is a big topic these days. Since pandemic broke lose ( at least it looks like that way with each passing day), and even before that people are getting aware of the importance of self-care and wellness in their daily lives. I personally have 3 self-care journals and planners in our shop. Did you check out those? Check them below.
Get it here
It also comes with FREE stress assessment worksheets. These are the best assessments you can give yourself than a fancy, expensive coach.
Get it here
Winter is the toughest time for some of us. They are for me and many of my friends who love the sunshine. Because Vitamin D from the sun keeps us happy and healthy. That is missing on dark winter days. So, I made this simple winter self-care journal for myself and my besties. They are meant to help you on a much deeper level than "stuff".
Get it here
But if you like the "stuff" to include in your self-care routine like bath soaps, aromatherapy, beauty care, check this box out.

And last but definitely not the least
You get to read more than a thousand eBooks, popular magazines, comics with Prime membership. If you do not like or have time for reading, they have also included audio-books. For this single reason, I think Amazon Prime is a good option than paying for just kindle unlimited $9 every month. But, if you just want to sign up for their audible membership, you get 2 free books. Know more here.
Finally,
Remember that Prime Day is only available exclusively to exclusive to Amazon Prime members. So sign up for your free 30-day trial so you can get the best deals for yourself and your family!
---
This article first published on
Consciousdebtfreelife.com
If you enjoyed this article, please consider sharing it on your favorite social media platforms. It will make my day. Thank you!
This article is proofread by Prowriting Aid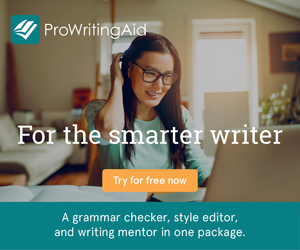 ---