Have you used a printable or a worksheet yet? They seem to be everywhere. Busy people like you and me love them because they make us productive, remind us of important tasks and events. If you are a new blogger or even an existing blogger, you may have made a few printables of your own for your readers. They are not only great for offering as free gifts to everyone but they are an excellent source of making money from your blog – no matter what size is your blog. This article will cover how I started making printables and where I'm learning to make printables like a Pro.
But first time for a short disclaimer-
---
Disclaimers- This post contains Gifts and Printable downloads that I personally love and use. These are affiliate links. Please know that all Gifts are FREE until the day they are made available by the creator of these printables. You may get an additional offer from the creator of the printable or gift, which is completely optional. You DO NOT need to purchase anything. But, if you do decide to use my links to download the gifts and also purchase additional products or courses, I will get a small commission to promote the handwork of the creator, at no extra cost to you. Read our full Disclaimers here.
---
What is a printable and why bloggers love it?
Printable is simply a sheet of small actionable steps or checklists that solve a specific problem or help a person achieve a goal. A printable is often presented in PDF or digital formats such as JPG or PNG. For e.g. meal planning printable will help you prep your weekly meals to save you time at dinner time. There is no limit on different ways people use printables. In simple terms, it's snackable content that helped people focus on one thing and reduce the distractions from 100 other things. Hence, they are so popular.
Over last 10-15 years, I have got huge helps from other bloggers from their articles, videos and tutorials. Some of them I do not even remember now, but I still use the printables they created so long ago. My home management binder has printables from early 2006. So for last 15 years, every time I use my binder, it brings smile to me. Would you not want that for your blog readers as well?
Why is there so much demand for it?
Because people are busy and stressed out. They are looking for quick solutions instead of lengthy courses and videos. Plus the art of filling the printable, checking off their to-do lists gives them a sense of accomplishment. This contributes to more relaxation and joy. Busy moms, homeschooling parents, entrepreneurs, bloggers, small business owners, and even elderlies can get help from simple printables and worksheets. They can be made easily in one sitting using free tools such as Canva, and Google sheets. Hence, they are popular among bloggers.
If you blog as a hobby, you may not feel the stress of creating useful content for your readers daily. But, if you are blogging as a serious activity to grow it into a small income-generating gig, you know the value of posting regular content for your blog readers. Printables make it easy to post new and helpful content in a jiffy.
How can you tap into this demand?
First thing first, go to Google or Pinterest and enter the search term "printable". You'll see 1000s of results. Spend some time going through the results and see how popular they are among people of all ages. Then come back to your blog and see if there is any existing content you have that can be converted into a printable. I'm sure you will find something. But it is not always easy to start making eye-catching printables that your readers will love.
That is where you need to learn the basics of printables. For that, you need to get an excellent teacher who can teach you the basics, the tricks, technical guidance. And that does not include just you-tube videos. Some YouTubers make it sound too simple and it is simple if you practice principles of making good quality printable. I spent too much time on YouTube and did not have anything good to put up on this blog for you. Until I found Faith a mom blogger and Entrepreneur from
formommiesbymommy.com
in December last year.
I was actually looking for some homeschooling printables for a friend. But I found not only homeschooling but the whole world of something called PLR printables. That time Faith was running a
12-week printables challenge
. I jumped into it. In those 12 days, Faith taught simple ways to make printables on Canva, PowerPoint, Photoshop, and Excel. I never worked in Photoshop but loved other options she shared.
Her teaching style was perfect for me because I'm a visual learner. She not only teaches the basics but also provides all the tools you will need to make your own printables. She literally provides you a commercial rights free printable like this
Daily Planner
.
Just practice it and offer it as a freebie and see the interest for it in your readers.
My Printables Journey Started
In those 12 days, I must have made 20+ printables and 2 planners. Initial ones never got out of my hard drive and onto the blog, but slowly I started gaining confidence. By January end, I practiced on Canva and Powerpoint. Imagine, I used to make living out of Powerpoint presentations back in my corporate life but never realized the vast creative potential of this tool until now. So in January, I started putting my free printables on this site. They are all available under FREE resources.
Check them out here.
Then, February came and Faith kept sending email newsletters to increase my confidence in my creations. I joined her courses –
Techstuff 101
first. It was a beta course and she opened it for her subscribers with the launch price. I jumped into it and started putting my printables together for sale. By now she had helped me make 5 planners, their covers, mock-ups, pins- everything I would ever need to put them out on the shop. But I sat on them until March because of fear of having an online shop. In March, I attended
Homeprenuer's advantage summit.
This summit was so popular that they have come up with the 2nd rare chance
To Get The Top-Selling Products for Literally
"Pennies On The Dollar"! For $47, you get access to
Special Selected and Hand-Picked Products and Courses –
Valued at more than $2,000!
And Faith's ETSY LOGO and SHOP Banner Canva Templates are there in the bundle. Check it out below. It's available until Friday, April 30th 2021. I'm planning to use these templates and other ETSY courses, PLR planners in my new ETSY shop opening in May on Mother's Day!

The next summit is coming up in sometimes after July. Why wait when you can learn all there is to make profitable printables and planners now?
In this summit, I saw so many creative folks putting their planners out for the world to see. A few of them had their planners on Gumroad. I love Gumroad, I buy a ton of courses and ebooks there as a customer. So I opened my first Gumroad shop- it's called
Grow your income hub
.
Once the shop was made, I started enrolling in more courses and investing my time into getting to know the printables community. I joined Faith's
FB group
and saw that there are many bloggers there who have some doubts and worries like me. Most are super productive and great with their time management. They are still helping me get through my own hurdles. In this group, Faith gives a ton of advice- not just for printables but the business side of them as well. Recently I learned that when you bundle your printable in a group, they get more interest. That's how I created my first bundle of food and menu plan printables and they got enormous interest from Jan's email list. She also offered to showcase my freebie in her newsletter.
Now comes the scary part- Marketing!
Once I started making more printable, she offered a chance to promote them in her giveaways. If you think free giveaways are to walk in the park, they are not. There is huge planning, admin and strategy involved. She called in for participation in a giveaway. I was late as usual, but I asked her anyway after the deadline. To my luck, she extended it for a day. I could gather everything I needed to take part in a giveaway because I had been practicing mock-ups and sales copy for a few weeks. That way I could pull together a product to take part in and sent it to her just 1 hour before the deadline and she graciously accepted it even though she has to redesign the page and the delivery of printables. She even got some messages from others about the issue with the product link but she took the charge and never made me feel bad about my late entry. You can see my product is towards the end. I had to just make sure that I contribute my best product. Hope you downloaded it and liked it. I would welcome your feedback suggestions.
Don't forget to take part in this giveaway and vote for your favorite products. They are so valuable to creators like me to create more useful products in the future.
Note- April giveaway is closed now. But do check back this space for future giveaways.
Printables journey so far and key takeaways
Practice more. FREE tools like Canva or google sheets are excellent to practice. So far I have made about 50 printables and I still find new ways to improve them.
Do market research on Pinterest and start making pins. If you download Faith's daily planner, she teaches you to design, how to pick a correct product, create it and launch it successfully.
Don't forget to join Faithe's FB group and follow her on Pinterest.
Mockups are important for every printable you put out there for sale. I have a better interest in the mock-ups than just plain printable images. She taught me the importance of mock-ups. In one of her courses, she offered them at a high discount. Check them out here – even though they are for ETSY, you can use them for Gumroad or Shopify shop as well.
Develop a few variations of your printable and keep offering them as bundles. You never know which ones get picked up.
I initially started with Gumroad because it's free and less overwhelming. But, start right with a good option. My next goal is to streamline my shop and add a membership for my readers so that they can access all the printables at one place and can also choose to become affiliates for my planners and earn a good passive income.
So far, I have learned
How to make Pins on Canva. I also use her Canva pin templates to make all pins for my blog and planners. Recently I received an email from a Pinterest follower. She loved everything about my pins and asked if I could offer a pin design tip to her. I sent her to Faith because that's she is the master of making them.
How to make easy planners and lists on Canva and Powerpoint. I offered them as a freebie and then sold them as a bundle of printables
I love her tech stuff 101 because it answers all the tech questions I get stuck at and wastes a lot of time searching for the best answer to my problems. I waste days, energy, and motivation to follow through if I get tech difficulties. This course is my ultimate companion to product creation. It includes tips and tutorials on word press, PowerPoint, Canva, file sharing, selling printables on ETSY as PLR, and also for personal use. You just can't beat the price.
If you like the concept of PLR planners like me, you may go overboard and get a bunch of them all at once. I am a frugal person on a tight budget, so when the planners are available for sale, I get them. By the way, today is Faith's birthday and she is offering a mega 35% sale on her planners and some of the courses that I mentioned here. Grab them today. Her latest courses- the latest Email course, Pretty Printables, or her coaching services are excluded from this sale.
My favorite courses are
How To Create Planners Like A Pro
( This is a big course in itself. But look out for Faith's one day flash-sale on Friday 5/28. She is offering this Pretty Printabes Masterclass and ETSY shop on a weekend for huge discount for one day. Click here to know about this mega masterclass!)
With this Flash sale, you will also get my planners and printables worth $50+. they are already added into the bonus section of Faith's shop.
My favorite PLR planners and templates from Faith are
Too many options to choose from. But take an action soon because the sale ends today.
So, where was I?
Yes, planner PLR hoarding habit. So back when PLR stack came for sale ( it's offered by Chad only once a year), I got it through Faith's recommendation. She offered to share her step-by-step tutorial on how to customize the 8 PLR products found in Chad's Eljisr's PLR Stack 2021. I loved this because she showed many tricks and tips in this short course. Even though the PLR stack sale is no longer available, she is offering this course separately. You can see behind the scenes making beautiful printables for various goals. Check it out here
My Next Goals are:
To open an Etsy shop
Install a member pro on my website for adding affiliates to promote my planners.
I spent a few days learning about member pro and some of it went above my head. When I checked Faith's website, she had a course on starting member pro and she offered a discount on it. I was a little apprehensive about the cost of amember so I kept postponing it. Then this past week, after the recent promotional giveaway, I got my first sale. And then the next one and then 3rd one. This was enough motivation for me to jump into the next step. I will soon have the membership account on my website and it will be so much better to manage my time on just my site. Gumroad will still be there because that's where my audience found me.
Etsy shop makes sense because of the sheer volume of serious buyers- who will benefit from my printables. Since I blog about frugal living, I will focus mainly on money-saving and frugal living products there. Her Email marketing for ETSY course will come in handy as she covers the tutorials on my favorite email service provider – Mailerlite.
Finally,
If you think Printables market is saturated, it is not. It is growing multi-fold as you read this. This a huge opportunity to tap into it. Please do not stay on the sidelines and watch others grow. You can grow with them and most importantly, your readers will love you more.
---
This article first published on
Consciousdebtfreelife.com
If you enjoyed this article, please consider sharing it on your favorite social media platforms. It will make my day. Thank you!
This article is proofread by Prowriting Aid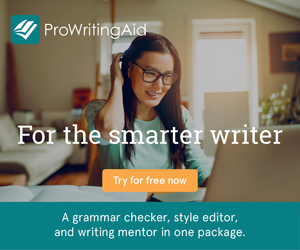 ---