Food spending is the most essential category in everyone's monthly budget. In the US, however, it is one of the highest spent line items in the household budget. If you are living in urban areas, you spend more on not just the basic grocery but also on eating out. How do we save money on food then?
---
Disclaimer- This article shares general health and wellbeing tips. Some links are affiliate links. As an Amazon Affiliate Associate, I earn from qualifying purchases. Read our detailed Disclaimers Policy.
---
According to the Bureau of Labor Statistics in 2018, we spend more than $7900 on food nationally.
The average food price has increased by 2.5% in 2018 and this has certainly increased recently due to the global pandemic. Not many of us busy folks in the family notice this increase in the food prices. But if you fancy looking at data and more research, knock yourself out here.
We are spending more on processed and pre-packaged food, pay more taxes on take-out meals and prepared meals at grocery stores. When are not able to travel to the grocery store, we also spend more money on home delivery of food. Recently, many food delivery companies have increased their spending limit to avail free shipping, unless you take their membership.
If you order more than what's actually NEEDED for you or your family, you spend more on storing the food for the long term, on pantry space, and refrigeration cost. Most of the time, food gets wasted, if not consumed before it goes bad.
So, when you are working on a tight budget, or just want to cut down your average monthly spending, food expenses deserve more attention than anything else in your budget.
Top 10 Frugal Pantry Staples To Save Money on food
Now, considering the recent pandemic scenario, I admire the objective of the prepper community to have a fully stocked pantry. But I don't necessarily have the essential skills or the dedicated space to store the food in my tiny city apartment. But, having a well-stocked pantry of essential and nutritious food items is always a great idea, pandemic or not!
Choose a few key grocery items your family always consumes and does not mind eating regularly during the lockdown. If you know these food items, it's easier to plan your meals for the whole month.
Many of these food items are shelf-stable and can be ordered online on many bulk food stores such as Tropical Traditions from Healthy Traditions whole food coop, Costco, Amazon or Instacart or Hello Fresh.
Save money on groceries without coupons
No, you don't need to use coupons to save money on these food staples. If you are good at couponing and enjoy doing it, go for it. But since many of the food items listed below are fresh or dry whole food items without unnecessary processing, you can get them at cheaper prices than processed, ready-to-eat food.
I keep a running list of bulk food items in my family binder. These foods are shelf-stable. This list comes in handy during major sale days throughout the year. The biggest deepest discount is on Black Friday- to Cyber Monday. Healthy traditions are perfect as they offer a bulk club membership called Healthy Buyer's club which is so much cheaper and better than a Costco membership. They have one month to a whole year options. If you want to try them out, start with one monthly membership ( preferably during sale days) and get their deepest discount on healthy non-GMO food products- both fresh and shelf-stable products.
A little bit about our diet
I've prepared a comprehensive list of 10 frugal food essentials that are easy to purchase and store. Many of these food staples are enough for a large family who follows a wholesome, nutritious, pH-balancing alkaline diet. This diet (also known as the pH diet) includes a lot of fresh produce and other fats that are more alkaline in nature and suitable for people following Intermittent Fasting as well as the Keto diet lifestyle.
We do not follow a 100% alkaline diet, but believe in moderation in everything we eat, and stick with 95% plant-based food. I'll cover the details about our diet later. For now, this article covers the top 10 frugal food essentials that have a good shelf-life and can be stored in a small home pantry and freezer.
1. FATS
Butter- Either bought at the store or homemade from fresh whole milk
Homemade Ghee made from organic unsalted butter or when I'm in a hurry I used this ghee from Jiva organics.
Avocado Oil
Wild-caught salmon (eaten moderately 1 time a week).
Free-range eggs (eaten moderately 2 times a week).
TIP to save money on healthy fats- Sign up for Health Buyer's club.
Healthy Buyer's Club- A great wholesale club for bulk food shopping. Healthy traditions is perfect as they offer a bulk club membership called Healthy Buyer's club which is so much cheaper and better than Costco membership. The Healthy Buyer's Club provides online retail purchasing for all Tropical Traditions, Grass-Fed Traditions, and Household Traditions products. They have one month to a whole year options for their membership. If you want to try them out, start with one monthly membership ( preferably during sale days) and get their deepest discount on healthy non-GMO food products- both fresh and shelf-stable products. Note- A paid membership is NOT required to purchase these retail products.
Check out the current sale on-
The Glass Jar Pints (16 oz.) is currently on 65% making it $4.99 each! (Retail $15). Try them out before buying bulk food from this co-op.
This is traditional coconut oil with no chemical processing and tested for the presence of glyphosate.
2. Carbohydrates
Organic Brown Rice.
Flours- Coconut flour, Arrow Root Flour, Chickpea Flour, Rice Flour, gluten-free flour
Kirkland Signature Organic Gluten-Free Quinoa. This is a huge bag of 4.5 lbs. It lasts us a long time since I combine quinoa with other grains in porridge or other meals. Stock up during sale in Costco or Amazon.
Almonds
Non-GMO Organic Wheatberries- Hard Red Winter Wheat Berries- 25 lbs by Palouse Brand Store. These are great to bake your homemade bread. Start with a smaller quantity first to check if you like the taste. They also have multi-purpose flours and lentils. But I get our lentils from local Asian stores during their annual sales every summer.
Nutrimill Classic Grain/ Flour mill- This is obviously not the carbohydrate. But it helps me make flours at home. This is the best gift my husband gave me in the first year of our marriage. It helps me make our own flour from organic wheat berries and Einkorn Ancient Grain Berries from Tropical Traditions. I also use this mill for making other dry flours. Check out the reviews on Amazon.
Organic durum wheat pasta
Brown rice Lasagna
3. Protein
Tofu- mildly acidic. Moderately consumed once a week
Almonds
Wild-caught salmon
Chia Seeds (as snacks, for smoothies, and also with oatmeal).
Pumpkin Seeds
Lentils- Green moong lentils, yellow moong lentils , Red lentils, and beans (can be stored well at room temperature for a year or two). If you do not like these single lentil types, make easy weight-loss soup with these mixed lentils and still get the required protein. I keep this mixed lentil pack for outdoors or overnight trips where I can boil them, use few spices, and have a full meal.
4. Fresh herbs and Spices
Cinnamon- whole sticks are better.
Culinary Organic whole Cumin seeds -Powdered will also work but it loses flavor and nutrition if kept open for long. I use a small coffee grinder from Cuisinart for grinding all whole-dried spices. Best small kitchen utensil under $30 ever! Mine is running strong in its 10th year. It gets used every few weeks.
Curry powder- Also known as Garam Masala. We make homemade from whole dried spices. It is a complex measurement of different dried spices, my sister shared it with me. She and my mom used to make bulk homemade masala for me. It is going to last me full 2 years ( Do not worry. It doesn't expire if you store it well in a cold dry place in an air-tight jar). Someday, I will write a separate article on it. But if you do not mind using ready-made store-bought organic curry powder, check this out. I have used it in the past and everyone and their grandma approved it!
Ginger- Fresh is better. Can be frozen in small chunks and used up to a year. I also use dried powdered ginger as a homemade natural remedy for cough and sinus issues.
Organic Mustard Seeds
Celtic Sea Salt/ Himalayan Pink Salt
Garlic- Fresh is better than dried garlic powder. I keep both on hand always. Fresh ginger is very good for its anti-inflammatory properties. So it is used in the common cold and flu season. Dried garlic powder is used mostly for Pasta meals.
Cayenne Pepper by Starwest Botanical. This spice is also used for fighting the common cold, flu, and bloating. If you can handle the heat, cayenne pepper is great for weight loss.
Organic Oregano by Frontier Co-op
Turmeric powder by Jiva Organics. This is a value pack. It is the best anti-inflammatory spice. We amp up turmeric use in soups, stir fry, and teas during winter when there is cold and flu season. Other times, it is used almost daily in all the meals. It takes some time to build the taste but it is the best defense against common illnesses.
Coriander- Fresh and coriander seeds grounded for the spice mix
Fresh curry leaves
Fresh mint leaves
Green chilies- Fresh, can be frozen and used up to 3 -4 months.
Chili powder
Whole black pepper- I use a cheap $2.99 glass grinder from Aldi and refill it with these organic black peppers.
Whole organic cloves in bulk
Whole Fenugreek or methi seeds- These are excellent for diabetics and also for healthy weight loss. Just soak a tablespoon of fenugreek seeds in the glass full of filtered water overnight. Drain them in the morning and drink this water empty stomach. If you can chew the seeds, it will give additional health benefits. But I can't eat the seeds. They are too strong for me.
Many of these fresh herbs, you can grow at home in smaller spaces in containers. Julie Brown, a Herb Gardening enthusiast, makes it easy to understand in her super compact and to-the-point eBook- How To Start A Container Garden. My favorite way to make my own organic herbs is by dehydrating the harvest produced in the summer months. I learned the quick and easy way to dehydrate my herbs from Wardee Harmon of Traditional Cooking School.
5. Probiotics
Homemade Fermented Kimchi
Water kefir (homemade with Raw water kefir grains and Turbinado sugar)
Fermented milk kefir
Homemade Kombucha
Homemade Yogurt
Fermented/ pickled vegetables/ sauerkraut
All you need for making homemade probiotics is the starter or kefir grains. You can get an organic whole milk yogurt in a small pack at any grocery store and use it to making homemade yogurt. For homemade kefir and Kombucha, I usually get mine from PosyMom. She sells her starters on Amazon.
Her 3 starter packs of Kombucha, Water Kefir grains, and Milk kefir grains are of excellent value. Check them out here.
6. Produce
Beets
Broccoli
Cauliflower
Kale
Peppers
Spinach
Red Onions
Peas
Carrots
Celery
Swiss chard
Cabbage
Sprouts
Asparagus
Squash
Most of the produce is seasonally available and can be frozen well for well over a month. We also use other produce. But they do not have a longer shelf life like the ones listed above.
7. Fruits
Avocados
Apples
Berries
Banana
Pear
Oranges
Kiwis
Lemon
Grapes
Dried figs by Nature Made. We love these. Costco also sells a bigger pack but the last 2 times we bought it, some figs were going bad. So we get Nature Made figs now
Dried Organic Pitted Dates. Also called Medjool dates. These are great for snacking and morning breakfast with traditional old oats.
Mangoes- both fresh when in season and dried mangoes. Costco has their own Kirkland Signature brand. If you have a Costco membership, get this pack there.
Papaya
Cantaloupe
Watermelon
8. Snacks
Gluten-Free old-fashioned oats. This is for daily breakfast and sometimes lazy dinner. We get 2 packs to get a better deal. This is also the item I stock up on during the Black Friday/Cyber Monday sale.
Black Raisins (Dried)
Medjool dates or Dried Organic Pitted Dates. This is also the item I stock up on during the Black Friday/Cyber Monday sale.
Coconut flakes
Dried mangoes.
Almond Milk- homemade from whole almonds
9. Flavors
Organic Vegan, non-GMO Coconut amino- alternative for soy sauce. This is great to flavor stir fry veggies, fried rice, and noodles.
Organic Coconut cream for flavoring the gravy. This 12 pack is the best deal if you want to save money cooking delicious meals at home every week.
Fermented tomato ketchup
Tahini
Olives
Liquid Stevia
Turbinado Sugar (used for making fermented kefirs and kombucha)
Raw honey- never to be used in hot beverages or food.
10. Vitamins/ Health supplements
Multivitamin for Men
Multivitamin for Women
Minerals
Essential oils– Lavender, Lemon, Peppermint, Tea Tree, Clary Sage
Castor Oil by Now Foods
Aloe Vera- Grow at home
Ginseng-
Most of the meals we cook have less than 10 ingredients, focusing more on whole nutrition, seasonally available raw fresh produce.
Can food is one of the easiest ways to save money on food. But, they are not necessarily better for your health.
We don't really use any can food items, due to aluminum content a known endocrine disruptor. Read more about Environmental Working Group's peer-reviewed research articles here.
Therefore, you'll notice I've not listed any can foods here.
TIP- always check the food items recommended on EWG's clean food list.
Amp up your savings doing SPENDING FREEZE
We use this list during our Spending Freeze weeks every couple of months. It's easier to make whole meals by shopping in our pantry rather than hitting the grocery store every week. Doing spending freeze every few months, helps us save money on everyday food, build and replenish the Emergency Fund faster. Do not have an emergency fund yet? Check out this article on 15 Easy and Actionable Steps to build the first emergency fund.
Use up what you have first
If you do not have these whole health food staples, I recommend planning for them in the future.
I'm all about saving money on food every single month. Please use up what you already have in your kitchen. Only then, consider planning for some of these shelf-stable food staples. After all, there is no point in buying new food ingredients and wasting any more money or shelf space.
If you do not want to use up our existing food staples, always consider donating the good food staples to your nearest soup kitchen.
Save more by getting these food staples at a warehouse store
You can save more money on food by shopping for the above food staples from Big box or warehouse stores like Costco, BJs, or Sam's club. You need not have to have a membership to these warehouses if you visit them with your friend or family or have a cash card that can be used for paying for the items in the store.
We tend to buy the above foods at Tropical Traditions, Costco, Amazon, Botanic Choice, Vita-cost, iHerb, Aldi, and Asian Grocery stores.
These top 10 Frugal Pantry Staples will continue saving you money
What food items you store for long-term consumption? Please share your ideas.
---
This article first published on Consciousdebtfreelife.com
If you enjoyed this article, please consider sharing it on your favorite social media platforms. It will make my day. Thank you!
---
---
This article first published on
Consciousdebtfreelife.com
If you enjoyed this article, please consider sharing it on your favorite social media platforms. It will make my day. Thank you!
This article is proofread by Prowriting Aid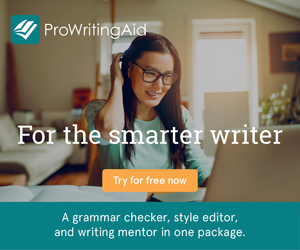 ---