2020 has made most of us work at home for months. Some of us struggled and some of us actually enjoyed working from home. I have found another way to earn passive income in 2020. If you want to want to know more about it, check out Work At Home Bundle 2020 by Ultimate Bundles.
---
Disclaimer- This article shares some links that are affiliate links. As an Amazon Affiliate Associate, I earn from qualifying purchases. Resources mentioned here are some of the ideas to work from home delivering legal services and products. I only recommend products I have bought myself or trust and think will help you but you should do your own research before buying and always check with local state laws before making any decision. Read our detailed Disclaimers Policy.
---
2020 is already coming to an end. Most of us struggled really hard to earn, save and invest money this year. But this year also gave us all an opportunity to look into more ways to earn money. We have spent more time at home this year than any years in the past. Use this time to find out how you can take advantage of working from home.
The Work From Home bundle offers an incredible opportunity to start earning extra income from your existing skills or to get new simple skills that will increase your income potential.
In this bundle, you will get 11 eCourses and Membership Sites, 9 eBooks, 4 Workbooks and Printables, 4 Templates on various topics for every one of us. If you are a job seeker fresh in the job market due to the CoronaVirus hit economy or if you are fresh from college, this is a great start for you to explore what is the most in-demand skill and job out there in this economy.
If you do not want to get stuck in a 9-to-5 job like me, this bundle offers you 28 hands-on products worth $1603.90 + bonuses for freelancing, designing, Virtual Assistant (VA) or part-time side hustle gigs. It only costs $37.
The products are divided into 5 distinct categories.
Job Opportunities for Work from Home;
Side hustles;
Work-Life Balance;
Personal Development; and
Productivity.
But hurry, this wonderful offer is on Flash Sale: October 26-27 2020.
I personally do freelance web designing, website audits, digital marketing in my free time. So , I am looking forward to using the following products in this bundle.
My favorites Work at Home Courses
Virtual Assistant Jumpstart: How I Went From $0 to $3000 In Three Months (eCourse) by Alexandrea Harrelson $297.00
Everything you need and more to get your Virtual Assistant business started on the right foot!
I have been meaning to take this course for a long time. This year, I started a niche website, created 2 websites for my clients, and did a lot of business consulting. Soon it began to be overwhelming because I tried to take on too much and did not spend time deciding which service I want to continue focusing on.
This course will help me take a pause and re-evaluate Virtual Assistant offerings without spending a lot of time on trials and making a lot of errors doing things on my own. I love Alexandra- she is a mom of two under two, a Digital Marketing Strategist and a farmer. A kindred soul sister. She coaches people on how to start their own business without spending a lot of time getting overwhelmed.
Helps her students leave their 9 to 5 job and make a full-time income from the comfort of their home
Brand Your Business (eCourse) by Jordan Prindle
This course is excellent if you are brand new and need help designing a strategic and stunning brand for your business. It provides a step-by-step process to create the brand that resonates with your clients and your values. This course goes above and beyond creating a logo. It will arm you with essential skills to audit and adapt your brand when there is a need in the marketplace for change. We all have seen how businesses have to adapt to changing client preferences. This in itself is a costly business if you ever need to change your brand. Therefore $147.00 is the best investment in starting a good design foundation for your business. This course in itself, is the biggest value of this bundle.

Freedom Income Mastermind: 3 Month Membership (Membership Site) by Rachel Denning .
This membership access is worth $177.00. I am excited to join like-minded parents in a live online monthly Income Mastermind meeting as Rachel shares the keys to success in business while raising a family. I'm sure many of you will learn a thing or two from Rachel and her members.
Purchasing this bundle will give you access to 3 months of this membership site. It is a good amount of time to get to know how other families are handling their home businesses and managing their home responsibilities. If you want to continue after 3 months, you will need to pay separately. But these initial 3 months are very important to get to know other families, network with them and learn from each other. Many participants continue with their membership if they can manage to pay for it. But you can cancel after 3 months.
The whole bundle comes with a 30 days happiness guarantee. so, if you do not like what you study or experience in this bundle, you can get a refund. Just email the ultimate bundles team and they process your refund- no questions asked.
Quick Wins from Work at Home bundle
Every course, ebook or membership site exists to teach students how to achieve their goals. Some goals will need a lot of patience, determination, grit, some trials, a lot of errors and eventually you will achieve your goals. But only if you stay in the game long enough.
Quick wins are my way of staying in the game longer than most people. They give me benefits in the short term- call them mini- milestones. This bundle has a few golden quick wins that will help you in your business and life quickly. No struggle is required. It is also good to check these resources in the first 30 days when you purchase this bundle.
Below are some of the products I look forward to using before 2020 ends. Then I plan to use the rest of the ecourses, ebooks and other products over 2021.
Professional Media Kit Template (Template) by Chelsea Clarke worth $59.00
Make an impression in your next brand pitch, with a proper, professional media kit. Use it when pitching yourself to brands for paid partnerships, as well as the media for publicity features of your business.
If you are a new business owner or a freelancer, you will know the value of a professional looking media kit template. It is one of the biggest tools in your business toolkit. If you hire a designer to make a media kit for your business, it will easily exceed a few hundred dollars. In this template, Chelsea gives you a behind-the scene of making your own media kit. I love every product- ecourse, workbook and ebook Chelsea has created. She manages a six figure freelance business and designs professional websites for sale. Once you learn how to create your own media kit, you can also offer this as a service for your clients
Independent Contractor Agreement / Freelancer Contract Template (Template) by Lucrezia Iapichino worth $87.00
Plug-and-play agreement template professionally drafted by an experienced lawyer perfect for contractors and freelancers.
Every contractor or freelancer knows the value of professionally drafted legal agreement in their business. This document is a must to mitigate any known and unknown risks in your business. Lucrezia Iapichino is an international lawyer, university lecturer and GDPR expert with 15 years of legal experience. She helps entrepreneurs, bloggers and freelancers worldwide to run their businesses successfully and legally. Check out her Free course on how to blog legally.
It is a great course. This template is not included in the free course. You will need to pay for it separately. Buying this bundle for $37 gives you access to this template. You can use a template for drafting one agreement.
Create Your Own Side Hustle Income Plan (eCourse) by Kerry Beck worth $97.00
Create a side hustle to support your lifestyle when you use these creative & insightful exercises to plan your dream business in less than a month.
Remote Job Bundle (Workbook) by Chhavi & Amit worth $17.00
This product can help you organise your job search and optimise it with tips, tricks, checklists and lists for every step
Outsourcing Planner (Workbook ) by Lynette Chandler worth $27.00
Take the guesswork out of outsourcing and free yourself from drudgery using the processes in this planner to help you build a team you can rely on.
Digital Marketing QuickStart (eCourse) by Alison Reeves worth $147.00
The #1 course to DIY your own lead generating website.
This is the best 4 weeks course for those of you who want to develop their own website that is profitable, fast and reliable. With the step- by-step technical walk through every week, Alison will hold your hand to design a website, create one page simple marketing plan, generate leads that convert into loyal customers. I personally help my clients design their websites and it involves a lot of two way communication, decision making and trust to build a good mobile responsive beautiful website. This service costs 10 times more than the course Alison usually charges. She included her signature course in this bundle. So, for those of you who can not afford hiring a web designer to do a website for you, you will find this course very useful.
For Work at Home job-seekers
Work at Home Job Search Trello Templates (Template) by Traci Weinhart worth $17.00
This product will organize your job search with added resources to help you find a work from home job. Trello boards are my favorite ways to manage multiple projects and thousands of tasks within them. I always get amazing tips from fellow project managers on how they manage their time, energy and money. More than 70% of the successful managers, entrepreneurs and business owners use Trello for their daily personal and professional use. I am so excited for checking this template out.

From $0 to $1,000: How to Create Your Own Work-from-Home Job! (eBook) by Bethany Lotulelei worth $3.00
Fifteen tried and true ways to earn an income from home, plus worksheets to help you figure out how to land your dream job!
This small 13 page ebook includes 3 printable pages to help you earn income from great job ideas. And these are all unique legal ways to earn money working from home. This does not include Multi-level marketing, filling out surveys and mystery shopping. Mighty small ebook but worth reading. My favorites are – Starting your own blog and testing the websites. Explore more in this ebook.
How To Find Real Work From Home Jobs (Plus 150 Companies That Hire) (eBook) by Anna Thurman worth $5.00
Teaches you how to find actual work from home jobs and supplies a list of legitimate companies to get you started.
Going with the quick wins concept, this is the best ebook to find the actual work from home jobs that pay good money. Finding a good work at home job is not easy. It takes time, struggle, passion and determination to keep trying. This ebook includes lots of links for companies, job boards and other resources where you normally find a full time 9-to-5 job like indeed.com, flexjobs.com, freelance job boards, blogs etc. The best is Anna included resources for workers not in the US. She also teaches how to spot a scam from a mile and not waste your time on it.
Remote Job Bundle (Workbook) by Chhavi & Amit worth $17.00
This product can help you organise your job search and optimise it with tips, tricks, checklists and lists for every step of the way from creating your resume, cover letter, pre and post-interview tips. It also helps you with 100+ links to help find a remote job. My favorites are the checklists they provide in this workbook
For busy families out there
Stretched Too Thin (eCourse) by Jessica Turner worth $39.00
An online video course for working moms addressing the common struggles they face including home management, self-care, intentional parenting and more. This ecourse is invaluable to all families, even though some of them do not plan to work from home in future.

Work From Home: Remote Work Made Simple (eCourse) by Robert & Laura Mapstead worth $99.00
Master working from home with this remote work game plan. Robert and Laura have been working from their homes for the last 30 years. In those years, they have tried multiple ways to make it easy managing remote work, home, family and social life. Learn from these pros and avoid headache, heartache and missed opportunities getting adjusted to life post 9-to-5 jobs.

Master the Balancing Act: How to Balance a Job, a Side-Hustle, and a Life with Grace and Success (eBook) by Stephanie Johnsen worth $9.99
Read this book for some inspiration on balancing a side hustle, a day job, and a personal life, and doing it with grace to meet success.
In conclusion
Altogether,this bundle is over $1600 of work at home wisdom from real entrepreneurs and families that teach from their own struggles, trials, and lessons.

That's a real-life, honest-to-goodness 98% discount, backed by a 30-Day Happiness Guarantee. I always wait for this bundle every year because their courses always give me ideas on how to get ahead on my own financial independence journey. This bundle helped me get started on creating a shop to sell my own items, create websites for others and help me organize my time well doing all things we entrepreneurs have to do.
Give yourself an early Christmas Gift and get started working from home in 2020.
---
This article first published on
Consciousdebtfreelife.com
If you enjoyed this article, please consider sharing it on your favorite social media platforms. It will make my day. Thank you!
This article is proofread by Prowriting Aid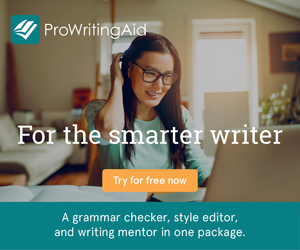 ---