With salmon, it is much easier to stay healthy. Without the fuss of spending hours in the kitchen, this tasty, heart-healthy, and versatile Salmon curry in a hurry recipe is perfect to eat for lunch, dinner, or even brunch on Sunday. Make this easy peasy curry recipe in under 30 minutes today.
Disclosure: This post may include affiliate links. This means if you make a purchase after clicking one of the links here, I may make some commission. But this will be at no extra cost to you. I only ever recommend things I trust and use myself (or have used). You can read my full disclaimer here.
You'll love Salmon Curry in Hurry
If you love seafood and curry flavors, this Salmon Curry is a marriage made in heaven. Besides the delightful mouth-watering flavors, salmon curry has a lot more benefits to offer you.
It is quick to make. All it takes is a little bit of preparation and in under 30 minutes you have a full meal ready
This curry needs only 12 healthy ingredients. And most of them are always in your pantry. All the ingredients add a healthy boost to the salon curry.
Salmon is rich in omega-3 fatty acids. Since your body can not make it, you need to get it from the food sources
Omega 3 fatty acids work with Astaxanthin to protect your brain and nervous system from inflammation. It also helps you look younger. More reasons to include at least one serving of salmon in a week
Salmon is also a great source of dietary protein. 100 grams of Salmon contains up to 25 grams of protein. So if you have an aging family member or you are getting fit by following a healthy routine, you will need to support the muscle loss that is accompanied with weight-loss
Salmon also contains Vitamin B12, B6, folic acid, niacin, riboflavin, and thiamin which help the body fight chronic inflammation.
It is a good source of potassium that helps maintain the balance of sodium in the body and control water retention.
It also contains selenium that's wonderful for balancing your thyroid function. Many of us have hormonal imbalances due to stress, heavy use of fluoride in water, and our toothpaste. Besides reading this recipe, do take time today to find fluoride-free toothpaste or make your own.
You can also use frozen Salmon in this recipe.
Salmon is excellent for your eye health, bone health, cognitive health, and also your immunity.
If you have the option, choose wild salmon instead of farmed salmon. It is more nutrient-dense than farm-raised salmon. The wild-caught salmon is a little more expensive than farm-raised.
Why we switched from Red meat to Salmon?
In our family, we mostly used to eat chicken, a little red meat, eggs, and a whole lot of fresh vegetables. Hubby used to love chicken and barbecue smoked meat. But he switched over from red meat to strictly fish for the last year. He chose to stick with salmon in particular. Due to his lifestyle, the doctor recommended including healthy fat in his diet that will improve metabolism and reduce high cholesterol levels. It is also suggested to improve his eye health.
One 3 oz of Salmon fillet is enough to give you 2.2 grams of omega-3 fatty acids. Plus it does not contain as much mercury as other fish. So it is safer to eat twice a week.
Switching from red meat was also an easier choice because the cost of meat was getting too expensive. We were buying the organic kind from the Big Box store and it was still getting too expensive. When we heard about the effect of red meat on health, it was an easy decision to quit red meat altogether.
So, over the last year, I have been perfecting the Salmon recipe. And today, I present to you, an easy-peasy curry recipe.
Salmon Curry Healthy Ingredients:
One fresh onion- evenly and thinly cut pieces.
1 ½ lb washed and cleaned fresh Salmon fillets. If you have frozen salmon, take it out of the freezer a day before or at least 7-8 hours before. And then pat it dry with tissue paper before frying.
2 tablespoons of avocado or coconut oil
1 teaspoon of curry powder**
½ teaspoon of turmeric powder
½ teaspoon of salt
2 cloves of garlic minced
1 small piece of raw ginger- minced
1 teaspoon of red chilly powder**
1 tsp raw cumin seeds
½ tsp ground black pepper**
One Roma tomato- crushed or diced.
1 cup of coconut milk
2 tablespoon of lime juice- to be used at the end
Few springs of cilantro to garnish
Thinly cut green onions to garnish
** Adjust the heat level by reducing or increasing the chilly powder, curry powder, and black pepper. If you have kids at home eating this recipe, remove chilly powder and black pepper. Curry powder also has these spices in small proportion in it.
Onions- have the richest amount of Quercetin- it is cancer-preventing food, especially for lung cancer.
Turmeric has an active compound- Curcumin. It improves heart health and prevents Alzheimer's and cancer as it is a potent anti-inflammatory antioxidant.
Raw Garlic and Ginger boost the immune system protect brain health and stabilize blood sugar levels. Both these ingredients promote a healthy metabolism.
Add these three ingredients to your regular diet to protect yourself against the common cold and flu during the cold season.
Salmon Curry in a Hurry Instructions:
Pat dry the salmon fillets on tissue paper. If you are working with a frozen salmon, let it thaw overnight in the refrigerator or at least for 7-8 hours.
In a pan, put up to 2 tbsp of olive and fry the salmon for 4 minutes. Then flip it once over and fry for another 3-4 minutes covered. Set the fried salmon aside.
Now in the same pan, add 2 tablespoons of coconut oil and let it heat over medium heat.
Once the oil is hot, add cumin seeds, and let them crackle. It will take a few moments. Do not burn them.
As soon as you get the aroma of cumin seeds, add diced onions, minced garlic, and ginger. Mix it well. Add salt. This will speed up the cooking of onions. Let the onions cook until they turn light yellow or brown in color.
At this time, add diced tomatoes and salt. Cover the pan and let all ingredients cook for 3-4 minutes.
Then add turmeric, chilly powder, curry powder, and black pepper. Saute the dry spices into the onions for 2 minutes.
Then add a cup of coconut milk and stir. Let it simmer for 4-5 minutes
Lastly, add the fried salmon to the curry and let it cook for just 2-3 minutes until mixed well with the curry.
Let the curry cool a little bit and add a teaspoon of lime water.
Serve with steamed white rice or cauliflower rice.
Garnish with freshly cut cilantro and green onions
Substitutes
In place of coconut milk, you can use cashew nut cream as well. It will be more nutty in flavor
Replace onion with fennel bulb
If you do not like to pan-fry the Salmon, you can also steam it and use it in this recipe. Steaming will take more time than frying though. So do it when you have enough time to cook.
Instead of frying, you can also lightly bake the salmon on the grill for a few minutes. In summer, my husband likes to fire the grill and have salmon fillets going on until I cook the rice and curry base. It also tastes yummy.
Frequently Asked Questions
Is salmon healthy to eat every day?

You can eat one serving of wild salmon every day if you serve it with other veggies and good sources of fiber. But like everything else, moderation is the key.

Is it better to bake the salmon or fry it for good health?

Ideally, baking will retain its vitamin D levels and frying will lose some amount of vitamin. But as long as you do not over-fry or overcook Salmon, it is still a good source of protein and fat. This recipe limits the frying time to a maximum of 5-7 minutes.

Is salmon healthier than chicken?
When we visited our health coach last year, she looked at our already healthy eating habits but suggested replacing red meat and chicken with fish instead. No matter how much we try, we end up sitting at a desk for more than 8 hours a day.
There is only so much work-out we can do, especially in winter. Since Salmon contains fewer calories than chicken.
Since it has high protein content, it helps regular the hormones that control your appetite.
Naturally, you eat less and digest the food better. To get a detailed comparison between chicken and salmon, check this article out.
What are the different varieties of salmon? Which one is good for curry?

There are 6 types of common Salmons. Coho, Sockeye, King, Atlantic salmon, Pink Pacific salmon, and silver bright salmon. You can make curry out of all salmon types. The fat content will vary depending on the type of salmon.
Can you freeze the salmon curry?

Yes, you can. Just make sure that it is at room temperature before freezing. Store it in a freezer-safe container like this.


Can you reheat the salmon curry?
You can reheat the salmon curry. But every time you do it, it will get drier. As a general healthy eating rule, eating up freshly cooked meals is good. But if you must, reheat the curry once and consume it within 2 days of cooking it. Heat your oven up to 135 degrees Celsius and heat the curry in the ovenproof container for 10 minutes.
How can I use leftover Salmon?

Leftover and cooled salmon tastes great with crunchy vegetable salad. It will not lose its flavor.
What are the good sides for salmon curry?
Plain steamed rice is excellent with salmon curry. You can make it in the Instant Pot under 10 minutes.
Cauliflower rice- You get both the benefits of Salmon and Cauliflower in this meal. Cauliflower rice is full of antioxidants as well. Check our easy peasy cauliflower rice recipe in the Eat Healthy Section.
Mashed potatoes- Regular potatoes or red potatoes also taste well.
Lemon rice- Made with steamed white rice, turmeric, coriander, and lemon juice. Check our easy peasy lemon rice recipe in the Eat Healthy section.
Naan- A whole wheat naan is excellent to eat with this curry. It may not be weight-loss meal but it will be one hearty meal during winter days.
Pita bread- We have loved Pita bread with the curry before. It is much light to digest than the naan.
Noodles- You can eat Salmon with cooked noodles as well. Just cook the noodle separately and omit the curry powder from this recipe.
Want to cook another recipe in under 30 minutes? Check out our vegan vegetable soup here.
Make this curry in under 15 minutes
You can also make this recipe in under 15 minutes if you have the baked salmon ready and the curry paste ready in the refrigerator. When we have leftover salmon and rice, the curry is the easiest healthy meal to whip up.
Try it out today and let me know how you like it.

---
This article first published on
Consciousdebtfreelife.com
If you enjoyed this article, please consider sharing it on your favorite social media platforms. It will make my day. Thank you!
This article is proofread by Prowriting Aid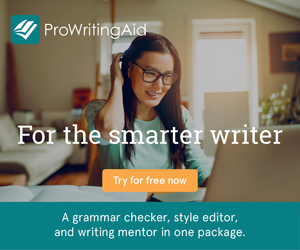 ---