Looking for a way to get healthy and budget-friendly groceries? You've come to the right place. Here, you will get Poor College Student Grocery List under a $50 budget.
Let's get started!
Disclaimer: This article may include affiliate links. I may get a small commission if you decide to get the items in the article at no extra cost to you. Please read our disclaimer policy here.
For a budget of $50, I have included the basic healthy food items and non-food items in this list.
Always check the local prices at your location to save the most amount of money.
Towards the end, I have also suggested easy meals to make under budget and a few tips to stretch the already tight budget for you.
Poor College Student Grocery List (Under $50 Budget)
Basic College Student's Grocery List: Food Items
---
---
A gallon of milk is great to always have on hand. If you love eating instant oatmeal, milk, and cookies as well as fresh smoothies, milk is the best item you can include in the grocery list.
You can even make your own Yogurt with whole milk. I have a super-easy recipe for this.
Whole grains like White Rice or Brown Rice, and dry beans are super cheap. They are a great source of healthy fiber and carbohydrates.
Stock up on the grains when you see them in the sale. They store well at room temperature.
Making versatile meals on a low budget is easier with Ramen Noodles or Pasta.
Just boil the noodles, add the veggies/ meat ( if you have them), add the tomato paste, simple spices, and salt, and the yummy meal is ready.
Related Article: One Pot Vegan Pasta Ready under 30 minutes
Fresh Vegetables can get a little pricy if you are shopping for them in the off-season.
If you do not have access to fresh farms nearby or a small refrigerator, get some canned veggies such as corn, green beans, and peas beets for making healthy meals on a super low budget.
Eat canned veggies with boiled rice or bread.
Eggs are available everywhere. Get fresh eggs for your morning breakfast, easy dinner, and yummy desserts.
There are so many recipes you can make with just eggs, onions, salt, and oil.
Always keep a loaf of bread on hand. It will fill you up with good fiber and energy. Make peanut butter sandwiches, omelet bread, or simple soup and have bread with it.
You just can not go wrong with the delicious peanut butter. Stock it up when it goes on sale and use it for making healthy snacks with fruits and bread.
Oat is a great source of nutrition. You can get it anywhere easily. If you eat instant oatmeal for breakfast on most mornings, consider getting it in bulk.
This will save you a lot of money instead of buying it in smaller portions. Costco carries two large bags of oats weighing 5 lbs for $12.00. This makes the price per ounce only $0.08!
Frozen vegetables are great if you can not find the fresh vegetable for cheap. You can find frozen peas, carrots, and mixed vegetables at Aldi for under $2.5.
Shop seasonal fresh vegetables such as Green Beans, Carrots, Onions, Sweet Potatoes, and Lemons a great source of vitamin C.
Basic olive oil and simple spices are great to have on hand for stir fry vegetables, DIY salad dressing, and other meals.
It is also a versatile option to add more flavors to your meals. Get smaller cans so that you will avoid food waste.
This is a great snack in a hurry. But it's optional if you love eating a trail mix of fresh fruits instead.
Get Apples, Bananas, and any seasonal fruits on a budget. You can make simple smoothies yourself instead of spending a few dollars at the college cafeteria.
Non-Food Items: ( Paper Grocery List)
I did not include paper towels in this list. Because they are not really essential.
Try to minimize the paper towel use by using fabric towels. You will save a ton of money by the time you graduate from college
You will also notice that I did not include fast food items like french fries, cheese sticks, or expensive rotisserie chicken in this list.
I have not included ice cream as well. But there will be enough room in the budget for you because most items mentioned here will last you for a month. So, when you have enough money left over, get yourself a good treat for sure!
Only essential things for the $50 food budget are added here.
However, if you find a good deal on these items at the bulk food stores, do add them to your cheap grocery list as well.
Please note that these prices are approximate and may vary. It's always best to check your local stores for current prices and sales to maximize your budget.
The items here are easy to care for and store.
If you need to source more ingredients for your meals, do check your local pantry first.
Always make a meal prep with what you already have. This way you can save money every week and may not even need to go to the grocery store.
Saving money is an essential life skill you will learn in college. Do read a book by Robert Kiyosaki-Rich Dad Poor Dad to learn other important life skills about money management.
---
---
EASY MEAL IDEAS
When you're busy and working on a tight budget, it makes sense to plan a few easy meals for the week.
Make meal planning your best friend.
Below are some recipes you can make under 20 minutes.
1) Rice and Beans Bowl:
Time to make- Approximately 20-30 minutes.

2) Pasta with Tomato Sauce:
Time: Approximately 15-20 minutes.

3) Scrambled Eggs with Toast:
Time: Approximately 10-15 minutes.

4) Peanut Butter and Jelly Sandwich:
Time: Less than 5 minutes.

5) Vegetable Stir-Fry:
Time: Approximately 15-20 minutes.

6) Banana Oatmeal:
Time: Approximately 5-10 minutes.

7) Veggie Omelette:
Time: Approximately 15-20 minutes.

8) Creamy Pasta Alfredo:
Time: Approximately 15-20 minutes.

9) Bean and Vegetable Soup:
Time: Approximately 30-40 minutes.

10) Grilled Cheese Sandwich:
Time: Approximately 10-15 minutes.

11) Noodle Stir-Fry:
Time: Approximately 10-15 minutes.

12) Instant Oatmeal:
Time: Approximately 5 minutes.
Apart from these simple meals, check out the Meals She Eats book. It contains special meals for a person suffering from PCOS.
Sample Meal Plan:
No time to meal prep? Check out these simple meals for the day.
​Simple Breakfast Ideas on Low-income Budget:
It is the most important meal of the day. So don't skip it.
Yes, even if you had a late night out with friends, avoid the urge to skip breakfast.
You will end up spending more money throughout the day if you do!
Instant Oatmeal with fruits
Boiled eggs with a smoothie
Scrambled eggs with toast
Easy Lunch Ideas on Student Budget:
Grilled Cheese Sandwich
Peanut Butter Sandwich with a fruit
Ramen Noodles with stir fry vegetables
Fast Dinner Ideas on a Small Budget
Creamy pasta with eggs
Beans gravy with boiled rice
Simple Snacks Ideas on Low Budget
Apples with peanut butter
Trail mix with banana
Rice pudding
​You do not need a lot of time and the best part is you do not have to think about what to make when are hungry next time. Just a little time in meal prep and you're good to go or a week's worth of healthy meals.
---
---
Frequently Asked Questions
How much does a college student need for groceries per month?
A college student needs a healthy diet in order to focus on studies and extra-curricular activities. But you need not break the bank to eat healthy meals on a tight budget. Typically, a college student needs about $100-$150 in a month. This depends on the eating habits, of course.
"Budgeting is not just for people who do not have enough money. It is for everyone who wants to ensure that their money is enough." – Rosette Mugidde Wamambe
If you eat a lot of fast food and shop for unnecessary items in your monthly grocery shopping, this budget will easily exceed.
If you include the basic grocery list above, you can make a variety of meals with good nutritional value. Jump to the easy recipes for under $50 grocery bills.
What is the best way to get groceries on a budget?
A great way to get groceries on a low budget is to make a grocery shopping list and stick with it.
Download the printable Basic College Grocery List below before you plan your next food shopping.
I have given lots of tips to save money at the grocery store all year round. Read that article first to get more ideas.
Related Article: Save money on Monthly Grocery List with these tips.
When it comes to getting groceries on a budget, here are some practical tips that can help a busy college student save money without spending too much time or effort:
Create a shopping list and stick with the budget: Plan your meals for the week and make a list of the specific items you need. Stick to your list to avoid impulse purchases.
Shop at affordable local grocery stores: Look for the grocery stores I mentioned above that offer competitive prices and discounts. Discount supermarkets or stores with bulk options can often provide good deals. Avoid shopping at the convenience store. They can be pretty pricy.
Avoid shopping at the convenience store. They can be pretty pricy.
Buy generic/store brands:
Opt for generic or store-brand products instead of brand-name items. They are typically cheaper and can be of comparable quality.
Aldi carries high-quality private-label products.
We saved a ton of money on our grocery bill over the years, since switching to Aldi Brands 10 years ago.
As a busy student in college, you may not always get the time to grocery shop at the store. Instacart gives you a great option for shopping for the groceries you need from your favorite stores without wasting any time.
Just add your Zip code online, select your nearby grocery store, and start adding essential items.
Enjoy every moment of summer with free delivery on the first 3 orders on Instacart. Get cookout ingredients, picnic snacks, & more. Min $10+ req/order. Terms apply.
You can always split the groceries cost with your roommates or friends.
The best time to get a great deal at a retail shop is to shop in the evening.
Most managers mark down the prices on healthy food that are still good to eat.
Items such as bread, produce, fruits, yogurt, cakes, and ice cream are often marked down before they go bad.
It is always a good idea to check these items the first time than spending a long time going through the entire store to pick the cheapest food.
You will save a lot of money by following this best option.
Buy generic/store brands:
Opt for generic or store-brand products instead of brand-name items.
Generic brands are typically cheaper and can be of comparable quality. Manufacturers save money on making their own store line and pass on those saving to consumers.
Aldi carries high-quality private-label products.
We saved a ton of money on our grocery bill over the years, since switching to Aldi Brands 10 years ago.
Avoid shopping when hungry:
Shopping on an empty stomach can lead to impulse purchases and unnecessary spending.
Eat a meal or snack at home or in the dorm room before heading to the grocery store.
Explore FREE FOOD pantries:
Many college campuses have food pantries or food assistance programs available for students in need.
These resources provide free or low-cost groceries and can help supplement your meals.
Check with your college's student services or counseling center to find out if such services are available.
Take advantage of campus meal plans:
Consider opting for the meal plan created by your college or a cafeteria.
Oftentimes, meal plans often provide access to a variety of foods at a lower cost compared to purchasing groceries individually.
If your cafeteria allows it, pack leftovers from your meals to have for later.
This way, you can save money on purchasing additional snacks or meals throughout the day.
Use your student ID for discounts:
Some college campuses have partnerships with local grocery stores or restaurants, offering student discounts.
Check if your student ID can provide you with any discounts or benefits when shopping for groceries.
Coordinate with your roommates to share the cost of bulk purchases or items that can be shared, such as condiments, spices, or cooking essentials.
Moreover, this tip can help reduce individual expenses and ensure that items are used before they expire.
What is the most affordable option for college students?
One of the most affordable options for college students to get cheap groceries in the United States is shopping at discount supermarkets or grocery stores. These stores are known for offering competitive prices and discounts on a wide range of products.
Aldi is a well-known discount supermarket chain that operates nationwide. They focus on providing high-quality products at low prices by streamlining their operations and offering a limited selection of items.
You can even check your total grocery bill and prices on their website here before heading to the grocery store. To do this, first, click on Weekly Specials.
The website will then ask you to enter your zip code, this way you get the local prices and offers in the weekly ads.
From the weekly ad, you can start adding items to your shopping list online directly from the weekly ads.
I love this feature as it always helps me plan my budget for the grocery.
To find your local Aldi Store, click here.
Lidl is another discount supermarket chain that offers affordable groceries. They carry a range of products, including fresh produce, meats, and pantry staples, often at lower prices compared to traditional grocery stores.
Grocery Outlet is a chain of independently operated stores that offers discounted groceries. They specialize in purchasing surplus stock, closeouts, and overstock items from other retailers and pass on the savings to customers.
WinCo Foods is a discount supermarket chain that operates mainly in the western United States. They offer a variety of groceries at low prices and have a bulk foods section where you can purchase items in larger quantities.
Order food online and save money on gas.
If you have none of these stores nearby, try Instacart. You will end up saving money on gas and avoid impulse spending. Win-Win!
No matter which stores you shop at, always make sure you are not going out with a hungry stomach.
Because, if you do that, you will end up buying more than you need and end up with food waste.
What is the best way to store food on a college budget?
Storing food on a college budget in a college dorm can be a challenge, but with some creativity and planning, it is possible.
Try some of these budget-friendly food storage ideas in a college dorm:
Utilize mini-fridge and freezer: If your dorm room has a mini-fridge or freezer, take advantage of it to store perishable items like fruits, vegetables, yogurt, and leftovers. Make sure to keep the fridge clean and organized to maximize the space.
Non-perishable pantry items: Stock up on non-perishable pantry items that have a longer shelf life, such as canned goods, dried pasta, rice, beans, oatmeal, and snacks like granola bars or nuts. These items can be stored in your dorm room without the need for refrigeration.
Use sealed containers: Invest in airtight containers or resealable bags to keep your food fresh and prevent any unwanted odors or spills in your dorm. This will help preserve the quality of your food and make it easier to organize in limited space. You can find good quality airtight containers in Garage Sales, Thrift stores, or even at Aldi.
---
Final Thoughts on Cheap Grocery List for College Students
By being mindful of your budget, utilizing storage options effectively, and planning your food purchases wisely, you can successfully store food in your college dorm without breaking the bank.
Pin to Pinterest
Pin to Pinterest so that you can help other poor college students with Grocery List under a $50 budget.
---
This article first published on
Consciousdebtfreelife.com
If you enjoyed this article, please consider sharing it on your favorite social media platforms. It will make my day. Thank you!
This article is proofread by Prowriting Aid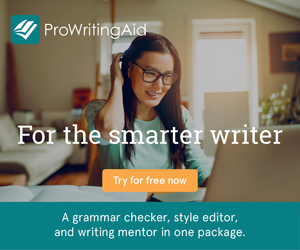 ---