This delicious and easy Vegetable soup recipe is perfect for every season. In under 30 minutes, you get nutritious vegetables and immune-boosting herbs. So, you can spend your time outdoors to get natural vitamin D. Adapt it with any available seasonal vegetables. Add a splash of fresh lime juice to brighten the flavors and get much-needed vitamin C!
Disclaimer– This post contains affiliate links. Please read out Disclaimers here.
Instant Pot® Vegan Vegetable Soup Under 30 Minutes
You guys, who are ready to enjoy the outdoors? I'm, although NY is still showing no sign of summer. The weather is still cool, windy, and at times rainy. On such days, I love a hot cup or two of my favorite vegetable soup. This recipe is from my mom's recipe box, but she did not have Instant Pot back then. She would make delicious soups like this on the stovetop in her trusty copper bottom stainless steel pot.
I inherited that pot when I got married, and I still use it. But recently, hubby got me an Instant Pot. So this recipe uses that. Look for a great deal on eBay and stack a 15% off coupon "PICKSUMMER15 ". It is valid until 17th May 2021. If you do not have Instant Pot, just use any thick bottom pot to make this soup. You may need to cook it longer than 30 minutes, but it will turn out superb!
Let's go!
Instant Pot® Vegan Vegetable Soup Under 30 Minutes
This is truly the most simply vegetable soup ever. Great for weight-loss as well.
1 tbsp Extra Virgin Olive Oil
4 Stalks Celery, chopped
4 Carrots, sliced
1 Medium size red onion, chopped. White onion will also work
1 tsp Turmeric Powder
1 tsp Garlic power
1 tsp Chilli Powder
1 tsp Organic Turmeric Powder
1 tsp Sea Salt
2 Black pepper
6 cups Vegetable broth, Homemade or Organic
1 lb red potatoes, quartered
2 whole Bay Leaves
1 Pint Cherry tomatoes, chopped
2 Cups Kale, washed and roughly chopped
2 Tbsp Lime juice
Few springs of Freshly cut Cilantro
Add olive oil or coconut oil to Instant Pot® and select the "Sauté" function. Let the instant pot heat up for a few minutes. The display will show when it's hot. Then, add garlic, celery, carrots, red onion, garlic powder, Turmeric, and chili powder.
Sauté all ingredients, stirring them occasionally. Within 3-4 minutes, you will get a fragrant aroma and the vegetables will start to turn golden brown. Do not let the vegetables stick to the pan. Adding a little more coconut oil is good. Good fat will not hurt, it will only heal your gut.
Now, add homemade vegetable broth and stir to combine. Adjust the amount of broth to your liking. Stir for a few minutes and then turn the Instant Pot off.
Add potatoes, bay leaves, chopped tomatoes and kale leaves to the pot. Put the lid on and lock it into place. Switch the vent to "Sealing" and set the "Manual or Pressure Cook" setting to 4 minutes.
When cook time is complete, allow pressure to release naturally for 10 minutes, then manually release any remaining pressure.
Remove the lid and discard the bay leaves. You can leave them in as well if you love the taste.
Add fresh lime juice and season with freshly cut cilantro. Stir to combine and serve immediately.
Enjoy!
Tips for storing the Soup
This soup is so tasty that I doubt you will have any leftovers. But if you do, save it in the freezer-safe container. It will last for a week. Just take it out the day you want to serve it again, let it sit on the counter at room temperature for a few hours, and heat it up. Several years ago, I got the freezer-safe containers from Aldi for freezing Fish and other vegetables. They are just great. If you get hands-on them, stock them up. I did not see them again in Aldi. These OXO good grip containers are also great. I have them in all sizes.
One more time-saving tip- Store the vegetable soup in the Instant Pot Insert- a smaller pan. And keep it in the refrigerator. It will be good for 2-3 days. When it is time to reheat the soup, take the insert out, and transfer it to the instant pot for reheating. How? I will cover that next.
How to reheat the soup in Instant Pot?
Transfer the cold soup to the Instant Pot. Turn the valve to a sealing position and press the pressure-cook setting with the timer setting as zero. Remember, you are not doing any pressure cooking at this time, only reheating the leftover soup. This way, your soup will get warm as the Instant Pot comes under pressure. After some time, you will hear a beep and the pot will automatically switch to the "keep warm" setting. It will remain in that setting until you switch off the unit.
Just before serving, switch off the Instant Pot from the mains and let it naturally release the pressure. It will take lessor time now. Garnish the soup with freshly cut cilantro.
If you do not have an Instant Pot, please reheat the soup in the pot, instead of the microwave. I know it's not convenient, but it will preserve the nutritious content of the vegetables. If you are eating homemade, whole foods, try to keep microwave use to a minimum.
Time-saving tip- Store your vegetable soup in the instant pot insert- aka a smaller pot. And keep it in the refrigerator. It will be good for 2-3 days. When it is time to reheat the soup, take the insert out, and transfer it to the Instant Pot. This recipe is truly a time-saving and one-pot recipe.
You can also steam other vegetables in a separate insert along with the soup. Use the steamed veggies in another meal. This way your Instant Pot will work extra hard in the same amount of energy.
Did you Make This Recipe?
Share your pictures and tag @cdebtfreelife on Twitter and hashtag it #frugalrecipes
Save this recipe in Vintage Recipe Cards
Click here for Instant Download.
Download them today and make a collection of your favorite recipes. No need to collect 20 cookbooks or spend time searching for new recipes on Pinterest, Youtube, or Instagram that you mot even like. Cook what you and your family love and avoid food waste.
---
This article first published on
Consciousdebtfreelife.com
If you enjoyed this article, please consider sharing it on your favorite social media platforms. It will make my day. Thank you!
This article is proofread by Prowriting Aid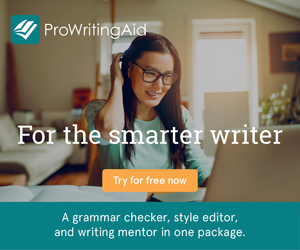 ---