A well-stocked pantry does not have to cost you much money if you have a good food storage plan. Learn how to stock a pantry for a year on a low budget with the tips shared below.
Don't forget to grab your free pantry list printable at the end of the article.
Disclaimer: This article may include affiliate links. I may get a small commission if you decide to get the items in the article at no extra cost to you. Please read our disclaimer policy here.
As a first time prepper, if you worry about food shortages like me, it's a good time to start stocking up your pantry.
As per USDA, average annual food-at-home prices were 11.4 percent higher in 2022 than in 2021. In 2022, prices for all food categories increased faster than their historical averages from 2002–21.
Prices for 9 food categories increased by more than 10 percent in 2022.
No wonder, we are spending the most amount of our household budget on essential food items.
If you are living in urban areas, you spend more on not just the basic grocery but also on eating out. How do we save money on food then?
To make room in your budget, consider shopping the pantry essential food items below.
Towards the end, I have also suggested easy meals to make using pantry ingredients and a few tips to stretch the already tight budget for you.
Let's get started!
How to Stock a Pantry for a Year (on a Low Budget)
Every fully-sticked pantry needs Basic pantry items and some whole foods such as fresh produce and fresh fruits.
---
---
Pantry Essential- Cooking Oils
Get at least one of these oils when it's on sale at your local grocery store.
Olive Oil
Coconut oil- For both cooking and making your own personal care items
Vegetable Oil
Sesame Oil- To make the homemade seasoning
Whole Grains for long-term food storage
Whole grains like White Rice or Brown Rice, and dry beans are super cheap. They have a long shelf life and you can make a variety of easy meals with them.
White rice
Brown rice
Dry beans ( much cheaper to get in bulk than paying for individual canned beans)
Black beans ( either canned or dry whole beans)
Dry pasta
Egg noodles
Lentils- Green moong lentils, yellow moong lentils, Red lentils
Chickpeas to make homemade hummus
Stock up on the grains when you see them on sale. They also store well at room temperature. You can even store them in the refrigerator in air-tight bags.
Sesame Seeds
Rice noodles
Brown sugar
Chocolate chips ( to make your own sweet treats)
Garlic powder
Chili powder
Chicken stock ( you can even make it yourself but when you find it on sale, grab a few packs. They save time and energy to make at home)
Salt
Tea- Preferably tea leaves in bulk ( to make your own iced tea)
Coffee
Flour- The type of flour you want to stock up on is based on your family's dietary needs
Whole peanuts ( to make roasted peanut stack Indian Style)
You can make any plain dish tasty with a dash of condiments and sauces. Many of these condiments can be made at home. I have made a list of cheap substitutes to make them in a separate article.
Peanut Butter ( make your own at home)
Almond butter
Nut butters
Vanilla Extract
Pasta sauce
Soy sauce
Tomato sauce
Tomato paste
Maple syrup
Fish sauce
Balsamic vinegar
White vinegar
Honey
Red pepper flakes
Curry powder ( Either packaged or homemade with whole spices)
Cumin seeds
Onion powder
Garlic powder
Dried herbs (such as thyme or oregano)
Black pepper
Many of these condiments can be made at home. I have made a list of cheap substitutes to make them in a separate article.
Some of the items listed here last a long time even at room temperature, especially the dry food items.
Alkaline foods for your Pantry on a low budget
Many of these food staples are enough for a large family that follows a wholesome, nutritious, pH-balancing alkaline diet.
This diet (also known as the pH diet) includes a lot of fresh produce and other fats that are more alkaline in nature and suitable for people following Intermittent Fasting as well as the Keto diet lifestyle.
We do not follow a 100% alkaline diet but believe in moderation in everything we eat, and stick with 95% plant-based food.
I'll cover the details of our diet later. For now, this article covers the top alkaline foods that have a good shelf-life and can be stored in a small home pantry, refrigerator, and freezer.
Almonds
Quinoa
Lentils
Beans:

Black beans
Kidney beans
Garbanzo beans (chickpeas)
Pinto beans

Sweet Potatoes
Watermelon
Tomatoes
Herbal Teas:

Chamomile tea
Peppermint tea
Green tea

Fresh produce:

Cucumbers
Celery
Leafy Greens:

Spinach
Kale
Swiss chard
Collard greens
Romaine lettuce

Cruciferous Vegetables:

Broccoli
Cauliflower
Cabbage
Brussels sprouts
Some of these produce can get expensive if you get them pre-chopped. I suggest checking out yoir local farmer's market to get the whole produce and chop them at home.
Citrus Fruits:

Lemons
Oranges
Grapefruits
Limes

Berries:

Strawberries
Blueberries
Raspberries
Blackberries
Even if these are not basic pantry staples on a low budget, you can always find frozen berries at bulk food stores at a relatively cheaper price.
If you have a well-stocked pantry like this, you do not need to shop or spend money on a daily basis. Let your pantry be the source of your major food supply all month long. And just shop for fresh produce and dairy as and when you need them.
Baking Pantry Essentials-
​Stock up on the most common and affordable baking ingredients mentioned below.
All-Purpose Flour: A versatile staple for baking cakes, cookies, bread, and more.
Granulated Sugar: Used for sweetening baked goods, such as cakes, cookies, and muffins.
Baking Powder: A leavening agent used to help baked goods rise.
Baking Soda: Another leavening agent that helps baked goods rise and provides a slight tang.
Salt: Enhances flavors in baked goods and helps balance the sweetness.
Vanilla Extract: Enhances the flavor of baked goods, adding a sweet and aromatic note.
Cocoa Powder: Essential for chocolate-based recipes like brownies, cakes, and cookies.
Rolled Oats: A budget-friendly ingredient for cookies, granola bars, and oatmeal-based recipes.
Nuts (e.g., walnuts, almonds): Optional, but affordable additions for adding texture and flavor to baked goods
Please note that you can use cheap substitutes if you do not have all these baking ingredients.
​Probiotics and fermented vegetables
Homemade Fermented Kimchi
Water kefir (homemade with Raw water kefir grains and Turbinado sugar)
Fermented milk kefir
Homemade Kombucha
Homemade Yogurt
Fermented/ pickled vegetables/ sauerkraut
All you need for making homemade probiotics is the starter or kefir grains.
You can get organic whole milk yogurt in a small pack at any grocery store and use it to make homemade yogurt.
For homemade kefir and Kombucha, I usually get mine from PosyMom. She sells her starters on Amazon.
Vitamins/ Health Supplements
It is a good idea to have some health supplements and vitamins on hand for a year-long pantry.
These last long and help us take care of our first aid needs time-to-time.
Multivitamin for Men
Multivitamin for Women
Essential oils– Lavender, Lemon, Peppermint, Tea Tree, Clary Sage
Castor Oil by Now Foods
Aloe Vera- Grow at home
Turmeric powder- Immune boosting and flavorful!
Toilet paper
Paper towels
Aluminum Foil
Parchment paper
Other Personal care products
Toothpaste
Bathsoap
Shampoo
Laundry detergent
Related Article: One Pot Vegan Pasta Ready under 30 minutes
Tips to stock your pantry for a year's supply of food
Take the needs of every family member into consideration before investing money in the fully stocked pantry.
Make a list of their favorite recipes. Find a few easy meals to make with the basic pantry items.
This is the best option to keep your grocery budget low.
If you have a large pantry or a homestead pantry, have storage space to fully utilize the harvest season ( of fresh produce and fresh fruits).
​The best option to utilize the harvest season is to preserve fresh food for long-term storage.
This will avoid food waste.
During tough times, you will still be able to stretch your budget and still have much food at hand.
If you do not have a larger pantry, you can still do smart grocery shopping and get seasonal produce at cheaper prices.
This list of seasonal fresh produce and fruits is a great way to take along with your next shopping trip.
Drying, freezing, and canning food items in glass storage containers will give you enough food to last the entire year.
With this well stocked pantry, your shopping trip will be shorter and you will work with shorter grocery lists.
---
Related Article: How to save money at grocery stores all year round.
---
​Consider alternative protein sources:
Protein can be expensive, but there are affordable alternatives available. Opt for canned tuna, sardines, or beans, as they provide a good source of protein at a lower cost compared to meat products.
Grow your own herbs and vegetables:
Bottled dry herbs cost a lot of money. You do not need much space to grow healthy herbs.
If you have space and resources, consider growing your own herbs and vegetables. This can help supplement your pantry stock with fresh produce, reducing your overall grocery expenses.
Minimize food waste by properly storing perishable items and using leftovers in air-tight containers. Repurpose ingredients and incorporate them into new meals to stretch your pantry stock further.
Find cheaper substitutes:
The best way to stretch your budget on food is to use a cheap substitute for the most expensive food ingredients.
I have made a list of cheap substitute for expensive grocery items here
A better idea is to stock up on food on the day of the week when your local grocery store runs a sale.
That way you do not have to incur additional cost over your monthly food budget.
In the long run, your bank account will thank you. The best thing is you will be happy about food security.
Another good thing to have on hand is airtight containers. They will be good to hold year's supply of much food for long shelf life.
To ensure you use up the food, start cooking the oldest food items with fast-approaching expiration dates.
Frequently Asked Questions
What staples should you always have in your pantry?
In general, you should pick shelf-stable food items.
Many of these food items listed here are shelf-stable and can be ordered online at many bulk food stores such as Azure Standard, Tropical Traditions from Healthy Traditions whole food coop, Costco, Amazon or Instacart, or Hello Fresh.
Save money for the larger order or split the order between your friends and family to share the cost.
You can make quick breakfasts and simple meals with old fashion rolled oats. Always have it on hand.
Oat is a great source of nutrition. You can get it anywhere easily. If you eat instant oatmeal for breakfast on most mornings, consider getting it in bulk.
Shop seasonal fresh vegetables such as Green Beans, Carrots, Onions, Sweet Potatoes, and Lemons a great source of vitamin C.
Making your own curry, pasta, and one-pot meals all need a good amount of paste. So, stock it up as well when you get it on a good deal.
Where to get cheap and healthy groceries to stock a pantry for all year on a low budget?
Discount grocery stores, such as Aldi, Save-A-Lot, or Food 4 Less, often offer lower prices compared to traditional supermarkets. These stores focus on providing affordable options while still offering a range of healthy food choices.
Cooperative grocery stores are community-owned, which allows them to prioritize offering affordable and often organic or locally sourced food options. Co-ops often provide discounts or benefits to their members, making healthy food more accessible.
Ethnic or International Markets:
Explore ethnic or international markets in your area. These markets can offer a wide range of affordable ingredients, including fresh produce, spices, grains, and other pantry staples specific to various cuisines.
Bulk food stores like Bulk Barn or WinCo Foods allow you to purchase food items in larger quantities at lower prices. This can be particularly cost-effective for staples like grains, nuts, spices, and dried goods.
If you have none of these stores nearby, try Instacart. You will end up saving money on gas and avoid impulse spending. Win-Win!
Food Banks and Food Assistance Programs:
If you are experiencing financial constraints, consider reaching out to local food banks or food assistance programs. These organizations provide essential food items at no cost or a reduced price to individuals and families in need.
How to make simple meals from the pantry staples?
You can make simple and affordable meals using basic pantry ingredients such a :
Tomato and Lentil Soup
Bean and Vegetable Quesadillas
Baby Cabbage Stir Fry
These simple and budget-friendly meals can be customized based on personal preferences and the ingredients available in your pantry. Feel free to adjust the seasonings and add any additional vegetables or spices you have on hand.
Related Article: Save money on Monthly Grocery List with these tips.
How long do pantry staples last outside the freezer or fridge?
Most food items listed here have a long shelf life. Always check the packaging to confirm the expiry date.
Canned goods (beans, vegetables, fruits, etc.): These typically have a shelf life of 2-5 years if stored in a cool, dry place.
Dry pasta, rice, and grains: These can last 1-3 years if stored in airtight containers in a cool, dry place.
Flour: Much flour should be used quickly when fresh but All-purpose flour can last 6-12 months in a cool, dry place, while whole wheat flour has a slightly shorter shelf life of about 3-6 months.
Spices: Ground spices generally last 1-3 years, while whole spices can retain their flavor for 3-4 years. It's best to store them in airtight containers away from heat and sunlight.
Oils: Most cooking oils, such as vegetable, canola, and olive oil, can last up to 1-2 years if stored in a cool, dark place.
Honey: Honey has an indefinite shelf life if stored properly in a sealed container at room temperature.
Sugar: White, granulated sugar has an indefinite shelf life if stored in an airtight container in a cool, dry place. Brown sugar can last up to 2 years if stored properly.
Basic staples like Rice, Beans, Lentils, and salt last for years in air-tight containers without affecting their quality.
How should I properly stock a pantry with groceries such as fresh produce?
Freezing and canning the fresh produce helps it last for a long time.
I love fermenting some vegetables like carrots, cabbage, beets, and sweet peppers.
When it comes to freezing vegetables, their quality, texture, and flavor can deteriorate over time. While most frozen vegetables can last up to 8-12 months when stored properly, not all vegetables freeze well for such extended periods. Here are a few vegetables that tend to maintain their quality when frozen for a year:
Root vegetables like carrots, parsnips, turnips, and beets can be successfully frozen for a year.
It's best to blanch them before freezing to preserve their texture and color. Cut them into suitable sizes, blanch them in boiling water for a couple of minutes, cool them in ice water, drain them, and then freeze them.
Varieties such as butternut squash, acorn squash, and spaghetti squash freeze well.
Cut the squash into cubes or slices, remove the seeds and skin, blanch if desired, and then freeze.
Peas freeze quite well and can be stored in the freezer for up to a year. Blanch them for a couple of minutes, cool them in ice water, drain, and freeze.
Corn on the cob or kernels can be frozen successfully. Blanch the corn on the cob for a few minutes, cool it in ice water, drain, and freeze. For corn kernels, blanch them briefly, cool, drain, and then freeze.
Green beans, also known as string beans or snap beans, can be blanched, cooled, drained, and frozen for up to a year.
Brussels sprouts can be blanched before freezing. Trim the ends, remove any loose or yellowed leaves, blanch them for a few minutes, cool, drain, and freeze.
I personally have stored carrots, beets, cauliflower, and other hearty produce in the fridge for up to 4 weeks and in the freezer up to a year.
Remember that these are general guidelines, and the actual shelf life may vary based on various factors such as the quality of the product, storage conditions, and packaging.
Always use your judgment and check for signs of spoilage, such as unusual odors, mold, or changes in texture or color, before consuming any food items.
ORDER food on Instacart with FREE DELIVERY on the first 3 orders. (Minimum order $10)
---
---
Final Thoughts on How to Stock a Pantry for a Year
Even though food prices are rising, it is still possible to stock your pantry for a year with careful planning.
Remember to compare prices, consider store brands, and take advantage of any sales or discounts to further save on these basic and healthy pantry essentials.
Pin to Pinterest
Pin to Pinterest so that you can help others learn how to stock a pantry for a year on a low budget
---
This article first published on
Consciousdebtfreelife.com
If you enjoyed this article, please consider sharing it on your favorite social media platforms. It will make my day. Thank you!
This article is proofread by Prowriting Aid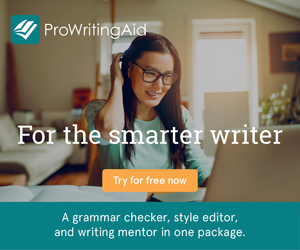 ---