Option 3.
If you earn a weekly paycheck, then save $192.3 per week for 52 weeks. If there are 2 of you in the family, each of you just saves $96.5/ week for 52 weeks. By the end of December 2021, you both will have $10,000 in your savings account.
But what if you can't save $192.3/week, fret not. Here comes option no 4.
Option 4.
Do 12 weeks challenge like this – My Thanksgiving challenge for 4 times in 2021. Don't worry about the name of the challenge. Just give a different name to it, if that matters to you, and make it a year-long money saving challenge.
With this option, each quarter you save $1000. That will be done 4 times saving you a total of $4000 just by doing 12-week money-saving challenges 4 times a year. It is a little harder for the one-income families to save $10000 doing just this challenge unless you can save $1500/ week for the remaining 4 weeks. You can still do this if you take up extra work during the holiday season or earn side income throughout the year.
Read the related article– 5 ways to earn an extra Side income

If there are 2 people in your family, it will be $4000 times 2= $8000 saved up in 48 weeks. That leaves a balance goal is $2000 to save in the rest of 4 weeks. Save $500/ week for 4 weeks.
That's it, you will have $10000/- saved up by December 31st, 2020
How does that make you feel? sweet. Ain't it?
Still not possible? you are just looking for excuses now.
So here are more options for ya. I told you, I will make it impossible to say NO to saving for 2021.
Option 5.
If you are a one-income family, save $200 per week for 52 weeks. This will give your $10,400 by December 31st, 2021.
I will make it easier for you. Save $100 every Monday and $100 on every Friday.
AUTOMATE the darn thing.
How much spoon-feeding you need really?
There are 52 Mondays in 2021 starting on January 4th and ending on December 27th.
Similarly, there are 53 Fridays in 2021 starting on January 1st and ending on December 31st. Set automatic savings on these days in one sitting.
Simple!
for those of you who now see the value of automatic saving and having fun reading all the options, here are some more- Have fun!
Option 6.
This option is more tedious and very easy to forget for lazy folks like me. Hence I kept it at last. If you are NOT lazy and trust your money-saving habits, go for it!
Everyday Save $27.39. In one year, you will have $10000/- in savings.
If you are a two-income family, each of you saves $10. By end of 2021, you will have $3650. So for both of you, the saving will be $7300 by end of 2021.
But, our goal is $10000/- right? Don't worry, you still have $2700 more to save.
For this, do a few no-spend weekend challenges in 2021. By few I mean, 18 weekends if you spend $150 a weekend on your grocery trips. If you spend $200 per grocery shopping trip, you just need to NOT go grocery shopping for 13.5 weeks.
That's crazy.
No, it's not. Try one of our no-spend weekend challenges for once and you will see how easy this is.
It's not that I'm suggesting doing a month-long no-spend challenge. That for me is crazy.
For those of you who joined me in the $1000 thanksgiving saving challenge this year, you already have saved up $1000. So you only have $9000 to save. Yuhhoo!
For 51 weeks, that's about a $176.47 / week saving goal.
If you are a two-income family, that's about $88.23 per week. Just make it easy for you and save $100/ week for both of you. Pick up any set date that's comfortable for you. For us, it's Monday. So next 51 Monday's starting Jan 4th, the automatic saving plan is easy to set.
So which option sounds good to you? Tell me about it in the comments below.
Now don't forget the next big goal. It will accelerate our money goals in 2021.
---
This article first published on
Consciousdebtfreelife.com
If you enjoyed this article, please consider sharing it on your favorite social media platforms. It will make my day. Thank you!
This article is proofread by Prowriting Aid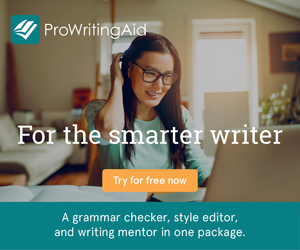 ---