We are in the knowledge economy. Whoever solves people's most important problems with simple value added content can earn good income from the FREE content. Done-For-You Content is the easiest way to create fast and publish it faster. How does a FREE content help you make money online? Read further.
But first, a word of warning- This is not a get rich quick scheme. There are various proven ways to make money from consistent good quality content that actually helps people solve a problem for FREE. But it needs dedicated work and a desire to help people.
And always, here is the time for a big fat disclaimer before you proceed to reading this article.
---
Disclaimer- This article shares general health and wellbeing tips. Some links are affiliate links. As an Amazon Affiliate Associate, I earn from qualifying purchases. Read our detailed Disclaimers Policy.
---
People keep asking me what is one thing I wish I had learned in college that still works now. I would say the spirit of entrepreneurship. All I learned in college was machines, and automation, and towards the end of my education journey (education never ends, but I stopped paying and going to full time college in my mid 20s). The best skill I learned there are analytical skills in engineering and marketing in the MBA *duhh).
But none of them really taught me how to start my own business in the least amount of time with high ROI.
What is Content Marketing? And how to earn money from DFY content?
Content Marketing Institute defines Content Marketing as below-
Content marketing is a strategic marketing approach focused on creating and distributing valuable, relevant, and consistent content to attract and retain a clearly defined audience — and, ultimately, to drive profitable customer action.
Anyone and their grandma can create the content. But what makes the content profitable? Notice the keywords in the above definition-
Valuable
Relevant
Consistent
For clearly defined audience
That help them to drive a profitable action
Now let us make it super simple to understand for you and grandma. Not that she needs to understand the definition I just miss my grandma, so I have to include her in all my writing. Sorry grandma! You are so loved and missed.
Valuable content is valuable to your reader. It should be so valuable to them that they would not mind paying for it, and it would hurt you enough to offer it for free. This is nothing but delighting your customer with your best solutions – completely FREE. Because we all want Freebies. If you don't, something is wrong. No pun intended, really!
Relevant content is something that gives clear and concise information to solve a problem for your reader. If you keep writing a lot of content or creating long boring videos without coming to the main point, your audience might get entertained from it but may not help them enough. Well, some of this long winding content might actually help them, but it will waste their time. And who has time to waste? Not me. Come to the main point fast without beating around the bush. It's my reminder to do just that. And I will get to the main point in about 5 more lines. I promise. Hand over heart! My heart- unless you do the same for yourself. In that case, I will consider that you like my tone of writing. If not, oh well. Let us go further
Consistent content- This is crucial if you want to make money from your online presence. If you write one big article a year or one long carefully planned video a month, you are not being consistent. And your audience will quickly forget you. Ouch! I myself of guilty of this on multiple occasion. The fear of being perfect stops us from putting us and our content out there consistently. This is where DFY (also known as Done-Foe-You Content or Private Label Rights or white Label Articles) come into play. More on that in just a bit.
I will combine the next two points into one because there is just no point increasing more words for a simple concept. Clearly defined audience is the key driver of every content. If you do not know who you are writing for or talking to in your content, it will never help them. Because, they will never find it. And let us say, by God's grace or the magic of Keywords, your audience somehow find you on Google land, they will not know what action to take on your content unless you help them to take an action.
This action can be to leave a comment on your content (it's your reminder- if you like what you read here, please leave a comment), sign up for your email newsletter, download a Freebie or a FREE Ebook (commonly known as a FREE Lead Magnet), complete a survey or click on relevant links int the content.
Now that we covered the text book style definition, let us get to the meat of this article.
Top ways to make money without burning the midnight oil.
Offer writing services for others
Offer editing and/or proofreading services to others
Sell other freelance services online- consulting, coaching, teaching, marketing, branding, etc.
Sell physical products online – eBay, ETSY, Mercari, Poshmark, etc
Sell Digital products online- E-Books, planner, printables, courses, art
Become a designer- sell logos, graphics, creatives etc
Become a web -developer- a little long route but well worth it for passionate coders
Monetize your content or writing on your blog with advertisements, sponsored posts, affiliate marketing, reviews, being an influencer etc
Create monthly membership site for a small fee and share premium content with the subscribers. Think Patreon. It allows you to create a membership program for your fans. So if you are good at your skills such as music, art, cooking or what have you- your patrons ( aka fans ) would love to pay you as little as $1 per month to get access to exclusive fan perks. You can have multiple triers of patronage depending on what your skills are. And finally,
Create free content to help others just like this one. This is my favorite way. Because I am frugal and the last thing I want my readers to do is to spend money on things they don't need or don't want. Gregg Pollack, CEO and founder of Code school knows this, and he used his programming skills to write free content and tutorials for teaching others how to code. Soon he started getting consulting gigs. Check out his interview here
If you notice in all the above, what is the only common thing to make money online?
Your content is the KING. It's a primary factor that make you money online!
How much money does a good content creator earn in the United States?
As of December 31st, 2020, average content creator makes $58,358 per year. That is $28.06 per hour. But this is an average. IF you are good at the content you create, you can earn up to $85,000 per year. Depending on location of course, these number change. Check out the map below to find which cities are pay the most for content creators-
Source: Zippia.com
I would shift to the city that pays the highest in the heart beat but let's just say that's not wise for me at the moment. Not until I establish myself as a good content writer that is and get a good high paying job offer that is. Looking at the 2020 pandemic and its repercussions on our economy in general, I rather rely on myself to create a high paying gig for myself Working From Home doing remote work than hunt for another job in another city.
The best part is you can work from anywhere in the content marketing field and still earn handsome money every month. Often times, you can earn a good PASSIVE INCOME. And I'm all for passive income.
But never say never. Just for curiosity, I entered Florida in the graph and spent a few hours looking for a place to live and have fun in Florida. I got sucked into Florida beaches and dreamt of working from the BEACH on my content. The amount did not make me that happy because I am a snob from NY, but no amount of money can beat the beaches. Does it? Fun times!
Oh, well back again to reality.
So how do PLR content help you?
In one simple line, Private Label Rights give you private rights to reuse the content and publish it under your name legally. It is a quite big industry in itself. PLR or DFY content in itself is not enough to make money.
Above you saw 10 ways to make money from content, and they generally get classified in 3 different streams of income
advertising
sales and
donations.
You will be able to attract all 3 streams of only with the good consistent profitable content. And this content creation need to be consistent else Google doesn't rank you. Because Google wants you to engage with your audience regularly. If you are an introvert like me, good luck with this challenge.
After the content is written- you need to market it to get the attention of your readers. All six-figure income generators online attest to the fact that they spend 20% of their time writing content and 80% time promoting it.
And how do you find time for promotion if you are writing everything from scratch? That's where DFY content helps. But this content needs to be high quality and unique.
Unique content- that helps the audience solve a problem with a fresh perspective. No copy paste game here
Quality- the content should be in-dept, well researched, without errors and written professionally. Well you can add your tone and personality in your content but the bottom line it, the written content must be of high quality.
Else it will be just a bunch of words that may attract google for some time but will repel your readers quickly. That is why you need to know good sources of done-for-you content and get to know the creators behind them. These content creators sell their content with exclusive rights ( often called as PLR- private label or white label rights) to the buyers for a fee. It is similar to freelance writing in that they write for you but instead being exclusive writer for you, they write content that appeal to wider range of audience and sell it as a PLR or Done for You package.
Wow that sounds easy right?
It is. But, there is a catch. Of well, there always is. Isn't it?
The only catch is- you need to modify the Done-for-you content with your branding and make it your own to appeal to your readers to make it more effective. Can you still use the PLR content as it as and publish it? Well you can. No body can stop you. But if you and 10 other people like you do this, there will be 11 copies of same content on the world wide web and Google ( your friend) suddenly unfriends you and punish with low ranking .
Yikes who wants that?
I don't. Why not use Done-For-You content to FREE up hours of time from creating your own content and digital products?
Just put your name on the DFY content, make few small changes to cater to your customers and actually make them available for customers to buy (in record low time)?
No struggle is required, no special technical skills are required.
But not all PLR is of good quality and may not help you achieve success in your business. Yet, many new entrepreneurs use PLR to quickly establish themselves in the competitive market and find success. How do they do that?
NOTE- This superb sale is over now. But you can still learn how to use Private Label Content for making your own digital products- planners, journals and other low content digital products from the top PLR providers. My favorite is Faith Lee from ForMommiesByMommy.com. She teaches how to create digital planners like a Pro. I also learn quite a lot of technical tips and tricks from her Tech Stuff 101 For Content Creators course.
With Faith's help, I created multiple digital printables and planners. They are available for sale in my shop. As I learn the techniques, I create new digital products every few weeks. I like her teaching style. She breaks the hard stuff into smaller doable exercises. If I can learn how to make digital printables, anyone can! All you need is a little inspiration, some practice and a whole lot of FAITH in yourself and in Ms.FAITH!
Learn from successful homeprenuer's directly.
Sign up for The HomePrenuer's Adventure Summit
This FREE 4-day online summit is ended on last Friday. But you can still grab a FREE Virtual Swag bag today and learn simple technique to create your own content fresh. I personally have used the DFY planners, printables and articles to create my own digital planners for sale.

This is the best bundle of resources filled with trainings, digital products and tools to open your own side business. They offer a ton of free resources. I personally have been enjoying their free PLR planners and trainings that come with the basic bundle. I also enjoyed all their interviews and live question and answer sessions for 4 days and learned a great deal of information on starting my own business and using the DFY content material legally to make low content digital products.
I'm all about making simple revenue streams and generating passive income from my talent. If I do not have the in -demand skills, I will not shy away from learning those skills in the least amount of time with the least amount of $.
With the Free learning and tools, I open a Gumroad Shop at the start of 2021. So far, I am creating digital planners and selling them on this shop. Next qaurter, I plan to open my new ETSY shop for selling low content products- Planner, Printables, workbooks etc.
For creating my own ETSY shop, I will be needing following resources. Note- I can do all the FREE or really cheap but I tend to waste precious time and energy on doing a lot of research for months At the end of the day, I do have a great product but I could have created it faster and better if I had access to some good and economical resources. So, Without further ado, here is what all I will need:
ETSY account- of course
ETSY shop Graphics- Banner, Logo, Catch title and design
ETSY terms and conditions for the shop- Legal terms, refunds, Shipping and download terms etc.
About me page- sample
Templates for product description, mock ups, Digital products ( I have made a lot of templates so far using free Google slides. And they are enough to start with, But to look more professional, I rather invest a small amount to get professionally designed Templates from real designers)
Organized system for making me easy to create, list and promote products- So some kind of ETSY shop planner.
Graphics- images, fonts, icons etc. that I can insert into my digital products to make them appealing and also functionally useful for the buyers
ETSY financial planner for quarterly planning purposes and accounting system
Digital sticker and planner templates
Promotion and advertising resources- Pinterest, Twitter, You tube and Instagram- Also social media graphics. If I can get nice professional designed templates, it will be wonderful to get noticed in highly popular platform like ETSY
If I plan to go and search for all the above, it will take me weeks to find the useful tools and templates. Even then it's no guarantee that they will work for me., not to mention the amount of money I will spend on getting these one by one. So, I am using resources from Homepreuner advantage bundle- both basic and premium to get my ETSY shop set up quickly. Hence, I invested in the Premium Bundle. It includes 37 products,courses and LIVE workshops! valued at over $2,000.

I love the FREE Email Marketing Kickstart course for ETSY Sellers in the FREE Swag Bag. Even if you are not an Etsy Seller, as long as you want a step by step guide to start growing your list and making money from email marketing, this course will be helpful to you if you are planning o start your blog or already have one like this!
Besides that, I will need to use a lot of good wuality graphics in my planners and ebooks. I usually rely on Creative Fabrica for all my graphics needs. They keep sending daily free gifts to their members. But sometimes, I pay for something special for my products. Don't get me wrong, I love their Free Grpahics a lot. Just look at this " Romantic Tea Time Set" and these watercolor cliparts.
When you get Homeprenuer's Advanage Premium bundle, you get 35% discount for lifetime membership to Creative Fabrica. The usual membership is $29/ pm but you get it for $19/pm for lifetime. That means you will never pay more than $19 for life for all the awesome designs- graphics, images, templates available on Creative Fabrica. Their graphics is mind-blowing.
With creative fabrics you get:
Unlimited access to 2055192 graphics
New graphics added daily
No download limit
For any commercial project
Now no more excuses to start your own digital side hustle.
Want to see what all digital products I make from graphics like this? Check out my store below
Check Out Planners Store NOW!
Simple Plan to Use the PLR content in 2021.
NAMS – 12 Steps to Building a Better Business- It is a high value training that covers step-by-step path to the next level for your business, regardless of your current experience.
Planner Publishing Profits- Amy Haroop is known for low content publishing success. She has developed her simple softwares and courses that help people create low content books, journals, ebooks. This course reveles how to set-up passive income streams with the easy-to-create, highly in-demand products that require little-to-no writing! I have previously purchased Amy's Public Domain Goldmine course and Easy Education Printables course. Both are excellent value for money. Watch out this space for more homeschooling printables in April.
Live Workshop with D'vorah Lansky – Product Creation Strategies for Success. She has created more than 50 products in a year with her out-of-the-box thinking and practcial, revenue generating strategies. Learn from the best. She also sells her products on ETSY. So it will be an awesome learning for me as I grow my ETSY shore in coming months.
Show Your Expertise Workshop with Val Selby. This is especially helpful if you think " But, I'm no expert. How do I teach others or help others". I plan to work on my own fears and mindset in this workshop with Val and her other students.
2 Live Workshops – Customizing Your PLR Digital Planners– This is my first go to resource in April. In two 90 minute sessions I will learn how to customize PLR digital planners for other niches- without breaking them. Oh my, this is invaluable for me because I tend to break the digital product templates quite often.

Your Business Best Seller Workbook
Legal Documents You Need to Survive on the Internet- Priceless.
Etsy Logo & Shop Banner Canva Templates- This will be my go to resource as I create products and upload them on ETSY shop this year.
Rainbow Promise Transparent Stickers
Re-Imagination Club Replay – Scrapbooks
Mix 'N Match Cover Kit- These are commercial licenses premade covers for my digital prodcuts. it come with 10 different covers. So I can quickly whip up 10 products without having to waste my time on creating covers for them. Just edit the fonts, the colors and few graphics and I am good to go.
How to Get Hundreds of Views to Your Pinterest Pins in 15 Minutes- This is an excellent training for me becase I need help in being consistent with pins promotion. I love makig new pins but Kristie is going to teach how to get more sales using Pins. That's really smart!
30 Tips to Choose Your

Home

Office Equipment- A small report
Burgundy Floral Planner- This is perfect because Jenn included various teemplates that I can mix and match to create various products- planner , jorunals in different layout in a short amount of time.
Use PLR for Fast Content Repurposing- Excellent for saving me time to reuse PLR.
Peach Undated Self-Care Planner Templates– Another planner with commercial rights. I just created a self-care planner recently that is waiting to be updated on my gumroad shop. There is one self care journal for winter there. Check it out.
Spring Floral Fun Frames Bundle- I use these frames for making low content journals and workbooks.
Rose-Themed Daily Planner with PLR- This is another planner in my to-do list for April.

Homepreneur

's Quarterly Business Planner & Journal

Homepreneur

Sticker Kit- Kimberly Hamilton have icluded 336 stickers kit in this bundle. I would love to use this for planners.

Pre

-Cropped Digital Stickers – Set 2
Business Productivity Planner Template
Embracing Your Multi-Focused Self
Etsy Printable Shop Planner Template-This will be my go to resource as I create products and upload them on ETSY shop this year.
The New

Homepreneur

's Guide to Skyrocket Your Productivity
Social Media Graphics Bundle- This will be my go to resource as I create products and upload them on ETSY shop this year.

Homepreneur

Ideas Wordsearch and Scramble Puzzles
Hand-Lettered Printables for the

Home

– With PLR
Things I Wish I Had Known – Digital Planner & Ebook
Happy Bird Digital Planner
20 Affirmation Coloring Pages
Find Your Sense of Direction
Creating a Simple Etsy Profit & Loss Profit Tracker–This will be my go to resource as I create products and upload them on ETSY shop this year.
Happy Easter Theme Stickers Bundle
Business Goal Planner for Entrepreneurs
21 Days of Self-Care to Refresh Your Soul Journal
Multiply Your Business with Partnering- this course goes over setting up partnerships and affiliate programs to grow your revenue and following.
If you decide to get this bundle through my link ( affiliate link), I have a special Gift for you. You receive my Ultimate Financial Planner 2021 (Regular Market Price $27.99 for 75% discount).
Just email the purchase receipt to hello@consciousdebtfreelife.com, and I'll send you special link to get 100+ page financial planner over to you.
Get Homeprenuer's Advantage Premium Bundle here
Like I mentioned earlier, this sale is over now. They may come back next year with another sale, but you can still learn from Faith how to make easy planners and journals. Check out her Free Planner to try them and if you like it, learn her tricks to make smart passive income from digital products.
In Conclusion,
Start learning where to put your time and energy from successful Homeprenuers! Avoid most common hurdles to make passive income a reality in 2021.
---
This article first published on
Consciousdebtfreelife.com
If you enjoyed this article, please consider sharing it on your favorite social media platforms. It will make my day. Thank you!
This article is proofread by Prowriting Aid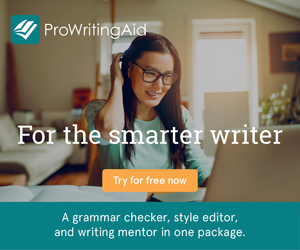 ---