Does this ever happen to you? I hope not. But if you are as worried about this as I and do not like to clear this problem out here is your chance. I must do something about the increasing pile of books and paper mountain quickly. I'm sharing my plan in this article.
2021 Home Resolutions for our Frugal Family
So, in 2021 I intend to de-clutter at least 365 things.
That is one thing a day.
Yes. Throw away or get rid of one thing a day every day- rain or shine or snow.
Originally I had planned to sell these things if I can but it is just a very long process. I agree things do get sold on shopping platforms like Mercari, Posh-mark, FB marketplace, and Offer-up, but sometimes it takes a long time. I mean I still have a lot of stuff pending for sale since 2020.
If I do not get rid of them, I fear I will continue finding a space for them in our home. And space is what I do not have! So, this year, I am keeping a window of just 2 weeks for selling good items. During that 2 week time-frame, I will promote it heavily on all platforms. If it does not get sold in 2 weeks, it is going to get donated.
10 Steps to De-clutter Your Life in 2021
Keep the kitchen clean every day
One goal for 2021 is to keep the kitchen sink clutter-free. With this goal, everything else will get organized. The dishes will be cleaned on time, the counter will be wiped out after every meal and finally, I will get my kitchen to look presentable to ourselves and the company when they visit us.
We have an open kitchen layout which is next to the living room. In between the kitchen and living room, we have a catch-all entryway closet and laundry area. So, on laundry day, this area has a laundry basket, drying rack, washing detergent, etc. This area can quickly get filled up and looks really cluttered from the kitchen and living room. So, I am introducing some cleaning routines.
Tip- Instead of having a separate laundry hamper, I plan to use the dryer for storing the dirty laundry to be washed the next day. Since most days, we use the laundry drying rack, our dryer is empty.
For the kitchen, I still need to de-clutter a lot of items. I'll get them sorted out in the coming weeks. I would like to go back to the same amount of utensils and appliances I had when we were living in a tiny apartment years before moving into a single-family home. I used to love that home and the big beautiful kitchen with a separate pantry room. But now, this apartment can barely fit my appliances, kitchen tools and there is no separate pantry.
The kitchen cabinets are used for storage of both utensils, small appliances, and extra dry foods. Our refrigerator is the biggest food storage. So it needs to work harder for us. This year, I plan to spend more time cleaning out the fridge every week before heading out to the grocery stores. Since this year, we want to re-start shopping only once a month, I need to keep the fridge working to its optimum capacity.
10-minute de-clutter every day
This year, we will continue doing quick pick up of high-traffic areas of our living room and kitchen. The kitchen counter has two drawers dedicated to hubby's stuff and our junk drawer. That leaves 2 drawers for my most used tools and spices. I want to clean out the junk drawer this year and use it for the recipe holder and medicine first-aid kit.
In the living room, the center table gets filled up quite a lot with library books, study books, magazines, and office files. So, I want to keep just 2 baskets under this center table. One for library books and the other for study books. Everything else needs to move into the home-office area which is the very end corner of our living-dining area.
Toss out one thing a day.

Like I mentioned earlier, both I and hubby will throw away one thing a day in the home, the car, and the home office. I will keep posting about it weekly on this blog.
We already have some kind of system to manage the paper clutter in our home. But since we broke our paper shredder last year, the paper seems to accumulate more than ever. So every day, we will spend 5 minutes taking the following actions-
Unsubscribe from unnecessary marketing materials
Do not bring any promotional materials from the mailbox to home. Throw away marketing materials in the trash-bin of the building
Pay the bills- once paid write that it's paid on the utility statement, take a picture of it and shred it immediately.
Mail out the forms or anything that needs to mailed out quickly.
Organize most important papers in long term storage- and also scan them
Everything else gets tossed out.
With these tips, we think we can reduce paper-clutter. But we will continue revisiting these steps if they do not work for us in the next 2 months and tweak them for better management.
Organize long-term food storage for emergencies
This year we want to be better prepared for any kind of emergencies. We rarely keep long term food storage in our home except, a year's worth of oils, spices, some lentils, rice, and a few dry goods. But, these food supplies get used up throughout the year. We rarely replenish them for the purpose of any emergencies.
Since we do not have any dedicated pantry space, I will have to be creative about how and where to store long-term food storage. I do not want to spend a crazy amount of money and space for this purpose. So I plan to first de-clutter our kitchen cabinets, a few shelves of laundry cabinet, a few shelves of clothing wardrobe, and entryway closet for this purpose.
Each time we go grocery shopping, we will keep some percentage of our food budget for buying dry foods and some can foods, even though both of us are not very fond of them. Then we will keep a running list of foods we have in storage in order to keep a close check on how much money we are spending on food.
Dust and vacuum one room a day.
We only have 3 rooms in this apartment. So it is not much of a task to vacuum but if I do dusting one room a day, our home will look much better than it is now. Hubby helps me with deep-cleaning the living room once a month. He also cleans up the vacuum cleaner, throws the trash out, and repair anything that needs repairing. By the end of the day, he gets exhausted doing everything in one day.
So I want to do 10-minute dusting in the living room, bedroom and kitchen. After that, I will do vacuum cleaning 3 rooms on alternate days. So that will leave our weekends free to just relax and do minor home cleaning.
De-clutter extra commitments and volunteer opportunities.
I tend to say yes to a lot of projects and volunteer opportunities. Sometimes, that makes my days very busy and our home takes a hit. If I commit to any project, everything else takes a back seat. And that is not good for me and my family. So this year, I plan to focus on doing one volunteer project each quarter, not taking more than 2 hours per week. This year, I plan to make self-care a priority.
Do seasonal clothing detox
Toss/ repair/ give-away or sell clothes that do not fit or work for us anymore. Luckily hubby is already a minimalist but he tends to forget the clothes that no longer fit him. He has some really good high-quality clothes he does not want to get rid of. But he does not mind selling them. So he will open his own Mercari shop and I will help him sell his clothes there.
I need to toss out our cloth napkins as I've been using them for more than 2 years now. I still love our kitchen towels bought years ago at Costco (maybe in the first year of our marriage). Wow, they are still doing great, except a few that are rifling on the edges. I will de-clutter some of them and use up the rest for 2021.
Our winter clothing can use some detox this year. I will write a separate article on how I plan to do it soon. Stay tuned!
Do monthly home- office clean up.
Clear paper, office supplies, files and install a good organization system. For years, we have been using this wired paper organizer in our entryway. It keeps our incoming paper, to-process paper and outgoing papers neatly tucked on the wall. so we will continue using it.
But my office desk can use some love. I have just de-cluttered a lot of old notebooks, pens, and donated a huge box of school supplies to a donation center. But still, this one big drawer gets filled up too quickly. For years, I have re-purposed old containers for organizing it. But this year, I'm looking for a new office organizing system for this table.
I can't find anything that I like and will work for our home office area. We use two monitors and one laptop for my web-designing projects and hubby's software development projects. So this one looks perfect. I like something like this but I do not spend more than $20 on it.
For the drawer, I am looking for a better system. This one looks good but I will need at least 3 of these to fit well inside the big drawer. That will easily exceed my budget.
This one below fits the bill just about, but I do not like the thick borders and color of the storage containers.
I'm just too picky and too cheap to pay for fancy stuff. If you have good suggestions for me, please share them in the comments below.
De-clutter your to-do lists and your daily, weekly, monthly projects and tasks.
I have used many planners in the last 10 years. All of them were great but they just don't get used more often. So, I finally decided to make one for our family's needs. It is one planner that helps in managing home, finances, business, and other volunteering opportunities I take up.
I will post about it in another article. But here is how it is organized.
You also deserve a clutter-free home
This year, my favorite Ultimate bundles have come up with the "Conquer Your Clutter bundle". I always look forward to their bundles. This bundle is for $29.97. It covers 9 eBooks, 9 eCourses, 7 planners & 6 printable total valued at $670.34 without bonuses. I have used their Sanebox bonus in the past but love this year's bonus- FREE 3 months membership from Paper Me Pretty worth $45.I love some beautiful digital stationery.
But guess what if you become their affiliates, you get all their bundles for a 40% discount. So this bundle will cost only $17.98 if you are their affiliate. Click here to fill your own affiliate application and save money on all future digital courses, ebooks, and products.
If you are a contributor, you will get an additional discount.
But before committing to this bundle, why not explore their FREE one-hour quick start guide? They are superb value for a frugal person like me.
FREE One Hour De-cluttering Quick-start Class
If you need help clearing the clutter from your life, check out their FREE webinar – "The One Hour De-cluttering Quick-start".
In one hour, Laura Rizer, a popular organization blogger, will teach her whole process of de-cluttering her home with twin boys, two dogs, and a cat, and a successful business. Laura Rizer is the creator of Sunny Day Family, a blog and shop that's all about helping busy people get organized. She has discovered practical tips to keep your home tidy, uncluttered, and mastering the mind games that keep you from de-cluttering in the first place.
In one hour, she will teach you how
To find the motivation you need to actually start de-cluttering– I sure need one. Do you?
Set clear, doable goals to give yourself a path forward- This is what I've been doing since we downsized our home. Check out my printables and templates below.
Identify easy projects that will build your momentum– Love building the momentum. For 365 days of the de-cluttering project, I do need a boost of momentum.
Use the Power De-cluttering Method for bigger, better results
Overcome de-cluttering hurdles so you don't get stuck- Books and kitchen items are my biggest struggles. It is very hard for me to part with them.
Keep your space clutter-free once and for all- This is my dream.
So, I'm signing up for Laura's one-hour master class. It is available two times. 6:00 pm EST (3:00 pm PT), January 7th, and 11:00 are EST (8:00 am PT), January 8th.
Why Do you Need to Attend the Webinar in Person?
---
This article first published on
Consciousdebtfreelife.com
If you enjoyed this article, please consider sharing it on your favorite social media platforms. It will make my day. Thank you!
This article is proofread by Prowriting Aid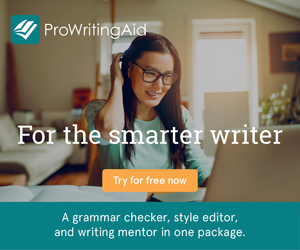 ---