DISCLOSURE: THIS POST(ARTICLE) CONTAINS SOME LINKS TO THE PRODUCTS AND SERVICES I HIGHLY RECOMMEND. IT MEANS I WILL EARN A SMALL COMMISSION IF YOU DECIDE TO PURCHASE THROUGH MY LINKS, AT NO EXTRA COST TO YOU. PLEASE READ MY DISCLOSURE FOR MORE INFORMATION.
Happy New Year everyone. I wish you all health, wealth, and peace in 2021.
More importantly, I wish you a clean start, a fresh perspective on life. How about we get this fresh new start in 2021 by doing a good de-clutter in our lives? I'm sure we all need to de-clutter some areas of our lives and some memories of 2020. Read how to de-clutter your life in 2021 in this article.
---
Disclaimer- This article shares general health and wellbeing tips. Some links are affiliate links. As an Amazon Affiliate Associate, I earn from qualifying purchases. Read our detailed Disclaimers Policy.
---
Why De-clutter your life in 2021?
Well simply because clutter is equal to chaos. And who needs more chaos now in 2021? None of us. Right?
Besides chaos, clutter costs us
More stress
More delays
More missed opportunities
More missed appointments and bill payments
More heartache
More headache
More anxiety and inability to decide the best option
In the US, a lot of folks know about spring cleaning. But, who says we can not clear the clutter in our home in January? or in Winter (or whichever season you have wherever you are reading this blog)?
As you all know, we downsized our home from a two-story 5000 sq ft to under 800 sq ft a few years ago. This was a smart move in our journey to get financially independent by 2030.
In this transition, we sold a lot of our possessions and managed to fit everything we need now and in near future in our small apartment. We also do not have a separate storage unit anywhere. Why pay for more clutter that we ask someone to store and pay for it but never need to use it?
But, sometimes this small house can feel cramped. We both can use some more de-cluttering, especially the paper clutter, books clutter, and our kitchen items. Just last night, I actually had a dream about how much stuff we still have in this tiny apartment. My granny who is a neat-freak came into my dream and gave me a good lecture on how to keep the house clean. Well, no one should come into my precious dreams and threaten me with what I already know about my homemaking skills. Not even your nana!
---
This article first published on
Consciousdebtfreelife.com
If you enjoyed this article, please consider sharing it on your favorite social media platforms. It will make my day. Thank you!
This article is proofread by Prowriting Aid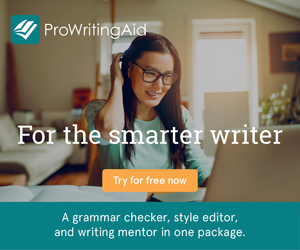 ---