Valentine's Day is upon us. It is one day when people tend to go a little overboard on spending money for gifts, flowers, dinners, and even a surprise party. If you want to be mindful and live a frugal minimalist lifestyle, use these 17 frugal and minimalist living tips to celebrate Valentine's day with your family without breaking the bank.
This year Valentine's Day is extra-special. You may want to go all out and celebrate Valentine's with your family as your city and town open up after a long period of closing during the pandemic. But if you are on a budget or still have concerns about going out to celebrate this special day, you will get many ideas to celebrate with your family on Valentine's Day.
Disclosure: This post may include affiliate links. This means if you make a purchase after clicking one of the links here, I may make some commission. But this will be at no extra cost to you. I only ever recommend things I trust and use myself (or have used). You can read my full disclaimer here.
Use this year to celebrate love all year. We all have been following social distancing for so long. Let this Valentine's be different. Instead of spending just a day or a week celebrating love, find more reasons to celebrate your life and relationships all year long.
1. Frugal and Minimalist Decor to Celebrate Love
Use the colors of Valentine's to decore your home frugally. Red is the color of the season. So, get your favorite decor out of your storage and repurpose it for decorating your home and outside spaces.
For quick decor, the red spare fabric is quite multi-purpose. Use it to make simple DIY table settings. If red is not the color for you or anyone in your family, choose soothing shades of pink or pastel colors.

Stick with just one or two unique decor pieces. Too much decor can give a cluttered look to the house.
Pick fresh flowers and arrange them in your favorite vase.
Create a heart garland with scrap pieces of fabric and sew them together with twine. Floral fabric makes good bunting but if you do not have the floral fabric, choose the colors you already have at home.
If you have heart-shaped chocolate metal boxes, use them to decorate the entryway. I got a huge chocolate box last year, so I joined the bottom and top together with Gorilla glue. You can use heart shapes trays from Dollar Tree for this project. Then drilled small holes on two sides. Run twine through these two holes. Then I drilled bigger holes in between to insert delicate artificial flower branches and twigs. You can find the feminine delicate flower stems at Dollar Tree or on Amazon. I just had some lying around from one of the decor projects so I repurposed them and they fit well.
Add romantic lighting with these remote control-operated LED string lights. We have a small terrace where we added repurposed LED string lamps from empty Jack Daniel's bottles. It created a nice romantic minimalist scene for candle-lit dinners.
2. Frugal and minimalist Valentine gifts for him and her
Valentine's Gifts for him

Make Simple minimalist Bookmarks for the book-lover man in your life. All you need is the internet, a computer, or a smartphone where you can access our FREE Canva Bookmarks Template. Just print them out on a good-quality thick cardstock paper, cut them, and add a cute ribbon.
Bake him heart-shaped cookies and place heart-shaped love notes in the gift box. Check our DIY heart-shaped love notes here.

Valentine's Gifts for her

Give personalized and unique minimalist gifts to her if she loves the minimalist lifestyle. A simple book with a personalized DIY Coloring BOOKMARK and A GIFT TAG is always a good idea. Use our Canva Gift Tag Template here. Print these on card stock papers and cut them out at the border.
This minimalist necklace and bracelet are also cool for your girlfriend. If your friend is not in jewelry, give her a gift of your time. Take her to a nice cozy dinner at her favorite restaurant and order a surprise treat after dinner.

Frugal and minimalist Valentine gifts- celebrating children
2. Create Frugal and Minimalist Valentine's Day family traditions
Make a small movie about the day you are celebrating with your family. If you just want to take pictures, your smartphone will make a short movie out of those pictures you have on your phone taken over the last few years. I noticed it the other day and got this idea.
Create a small movie out of selfies and pictures you captured together over the years. Add music to it, add some cool romantic graphics, and watch it over a romantic dinner. We usually watch our wedding day videos on Valentine's Day.
You can also create fresh new videos for every Valentine and create a collection.
3. Celebrate smiles at home this Valentine's Day
If a movie is not your thing, try making a big collage of your happy memories of togetherness. Add memories where you are all smiling and having fun in different times of togetherness. You can also make it on Canva in big sizes.
If you fancy a collage wall, plan it out together. Shop for supplies, arrange them in the order you both like, and add some boho oomph with these cute wall decor printables.
Use a simple lined journal to write your thoughts, your goals, and your wishes in marriage. Our simple-lined journal can be used for a month.
Go for a walk to a nearby garden or a walking trail. Spend time in nature and have conversations about your hopes and dreams together.
It is amazing how the fresh air and closeness to greenery can elevate your mood and bring you closer to each other in a really meaningful way.
Create a wall piece where you can post love notes for each other.
Make Heart-shaped love notes and fill the jar with them. Every day this month, pick up one note for your life partner and put it on your appreciation wall art. Use our free template for this.
Make DIY affordable Valentine's Day cards for him– The Greeting cards are super easy to make on your own. You can make them on Microsoft PowerPoint or on Canva. Just add your own images or find some cute images online and drag them into the greeting card templates. Save them as PNG or PDF and print them on heavy-duty card stock papers. Cut and fold the greeting card. If you do not want to DIY, pick up these cute greeting cards from my ETSY shop
4. Cook a frugal and minimalist yet special meal together
You do not need to be a gourmet cook to make fancy meals. The fact that you both are taking time out to cook together makes it fancy enough. And for a lazy housewife like me, adding fancy place settings and glasses is as good as a fancy meal.

At times, I don't mind cheating and ordering food to then serve it nicely. As long as the dinner table is set nicely and there is a romantic feeling to the meal, the day is successful.
But don't be me and cook something you both like on this special day and enjoy that meal, no matter how it turns out.
5. Just spend time together, doing nothing.
You do not have to do anything or plan elaborate things on Valentine's day. Just spending quality time with each other, snuggling in cozy winter, is enough to rekindle the romance.
If you are a busy couple, use this day to slow down and take a long nap. Be lazy and have fun being lazy. I wholeheartedly recommend that to busy bees who make me look bad by being extra-productive all day every day.
6. Make a list of frugal and minimalist things you want to do together
This is quite a fun thing to do for those of you who love adventures. My aunt and uncle traveled the whole country (almost)as he used to work in the airline industry After retirement, he got the whole family pass to travel anywhere in the States. So I think they traveled even more after retirement post-65.
But in these times, we don't know when that time comes. Why wait for retirement, make a list of your 50 before 50 or 40 before 40, or whatever your wishes are before whatever age you want to celebrate those wishes.
7. Make a music collection you both love
Find the music you love and create a song list for vacations, long drives, and even for working together. Music tends to bring hearts together. Take some time out this time and listen to your favorite musicians, or even play those favorite songs on your musical instruments.
I and hubby love dancing together to stupid songs with good beats. We don't love the songs but love the music and their dance moves. It is like exercise therapy for us. Plus we laugh so much because the songs are really stupid. Don't ask me which ones- we don't want to demotivate the songwriters and their whole team. Just thankful that they make us laugh.
8. Make a frugal and minimalist living vision board together.
Even though it is February, it is still not late to make your relationship goals vision board. Or make your couple's goals vision board.
Related article- 5 Steps to Create an effective vision board.
You can use a FREE or Paid Canva account to make your vision boards with easy drag-and-drop images.
9. Take a relationship assessment
When was the last time you felt the need to assess how you both are doing in your relationship with each other? We get so busy playing our roles and life in general that we only think about life assessment only when things start to go south. Why wait until then?
I will not give a guarantee that doing this exercise on Valentine's Day will bring both of you happiness but it's a good day to evaluate where you both are in terms of expectations from each other.
Set your relationship goals based on your evaluation.
Be gentle with each other and use this day to create some happy and balancing ground rules to form a stronger relationship with each other.
Boundaries in Marriage is one of our favorite workbooks and so is Finding Your North Star. These two books will help you and your family tremendously.
If there are kids in the picture, they will thank you for creating a supportive and loving marriage as well as a family together. Five Love Languages is also tremendously helpful for couples to get on the same page together about their life.
Remember, one day your kids will grow up and go on their way. move out of the home. You both will share a life long after they are gone. Why not use this day to make your life partnership stronger?
Use this couple's journal to reflect on your marriage. There are 50 + prompts both for you and your life partner. Remember this exercise can be done every year, on any day, not just Valentine's Day!

If doing this at home is not comfortable, try the next tip
10. Book a frugal and minimalist couple's retreat
A couple's retreat is quite a popular option for vacation. You can also hire a tent and spend the night under the stars.
Gaze at the beautiful stars and light a winter campfire. Fill your journals there. Play the soft music in the background if it helps. Writing is not your thing? Why not bring your favorite musical instrument to the campground and play your favorite songs?
Record this memory together and create a movie to watch later. Talk about your thoughts based on the prompts in the journal. You can even interview each as podcasters do but instead of sharing your conversation publicly, keep it private.
11. Book a couple's massage or learn to give each other massage.
A few years ago, both of us went to couples massage classes using Valentine's Day Groupon special gift cards.
It was so much fun. We still use the massage technique taught in the classes. You do not have to do this only on Valentine's Day.
Mix it up with a little warm coconut oil and massage it into deep tissues. Investing in the massage table is the best gift you can give to each other.
12. Create a time capsule for your relationship.
A time capsule is no longer only a kid's activity. Collect a few of your favorite items in a beautiful box and write a date on it. You can include your favorite pen, music CD, perfume, or anything you love and appreciate.
Go the extra mile and include Valentine's gifts you received until now and add them to this box. Open this box on next year's Valentine's or 20 years from now.
You may not be able to run that music CD because we never know if there will be music CD players available then. But you can always remember the good old days you spent with each other using those things. Imagine finding your favorite piece of clothing that is no longer in fashion 20 years from now.
13. Spend a day doing frugal and minimalist acts of random kindness
Volunteer together at a local charity organization. Pick up a time when both of you can reach out to the community and give back to them. Helping others out creates a sense of bonding that is so unique and a lifelong memory.
Check out my favorite blogger Sadie and her husband's work in their local community. they even celebrate their dates together volunteering for the local community. Their latest project is to feed 1000+ kids nutritious meals in Mexico. These are our couple goals too in 2022. When was the last time you both served your local community or helped someone in need together how did that make you feel?

Can not go out to volunteer? Use this day to write or share your past volunteer experiences. Want to make it extra fun? Revisit those places if you are in the same town or find those places on Google Maps and take prints. Put those on your collage wall -and name it a random act of kindness.
14. Help each other in your work.
I know I know that you are supposed to celebrate this day. But what if you need to work or he needs to work or both of you are employed or self-employed and both need to work? Or in some special cases, if you both enjoy your work, which is so cool, help each other finish the work earlier this day. And celebrate the evening together. Write things you want to do together in our handy Bucket list here. You can use it all year as well.
If it helps, help each other out and make good decisions. Sometimes, we tend to complicate simpler things when we have to take decisions of our own. Getting your spouse's viewpoint can help you make smarter and faster decisions. I know how many times my hubby helped me select the right tool, proofread my articles, or simply gave me an honest opinion on my career choices.
If you both love doing this, spend this day making a list of important decisions you made together up until this Valentine's. List how those decisions helped you both. Remember how that made you feel. Also, note down the decision where your life partner helped you.
This is a life-changing experience for all couples. It will only bring you closer together.. and you will develop stronger trust in each other.
15. Make a joint wish list together for frugal and minimalist living
On the same topic of decisions, make a wish list of your life together. We all keep an individual wish list but try making a joint wish list for your relationship. Or try making a wishlist for your life partner and give him the OK to write a wishlist for you.

Think of this as couples therapy but in a sweet way where you are not fighting with each other. Instead, you simply state your wish about the other person in the relationship. Try and make this a gentle exercise. E.g I love when hubby makes morning tea for me. It is always a special moment for me. But if he makes it every morning, I may not enjoy it as much. So I wrote that I would like him to make the world's best tea every Sunday morning.

Similarly, he wishes that I help him in organizing the papers and our monthly bills. So I handle that part in our relationship. He doesn't like going grocery shopping at all but he loves driving me there so we make a good outing out of it.
It is also one way we spend time with each other strolling hand-in-hand in the farmer's market. Love this memory of us.
What is your favorite wish for your life partner? Write it down and let him/her know about it
For Valentine's Day, you will find a beautiful wall decor printable to celebrate the season of love.
What is your favorite wish for your life partner? Write it down and let him/her know about it
16. Write each other romantic letters
I don't know about you but every time my hubby sends me a letter or a card in the mail, I do a little dance.
It is so neat to receive the mail from the guy you love and married. It just keeps your dating days memories alive.
Want romantic stationery to write your love letters? Check our store for Romantic Lined stationary, download, and write letters for your valentine.
Need help writing romantic letters?
Check out Love Letters of great men. You will get many inspiring ideas from this book. I also love the collection of poems and quotes by Rumi.
Go the extra mile and write romantic love letters for the next 20 years and add them into your time capsule.
17. Make Memories Journal for those who you miss dearly on Valentine's day
If you are missing your sweetheart this Valentine's Day, use this cherishing memories journal to document the life you spent with each other.
Frugal and Minimalist Living- Frequently Asked Questions
What can I do to celebrate this Valentine's Day if I have no money to spend?
You do not need to spend any money on this special day. Your time is money. Give your time to your loved one. Talk to your person and have a cozy time at home watching your favorite movie or just snuggling with each other and sharing your favorite memories.
You all have phones right? Take pictures, take selfies, make small videos, visit your nearby garden, and walk around hand-in-hand

What can I do for my husband on Valentine's Day? I do not have a job

Make him a nice romantic meal. Go further and add a heartfelt surprise note at the dinner table
If cooking a full meal is not your thing, make a scrumptious breakfast and serve that breakfast in bed
surprise your husband with a visit to his best friend's home.

We are having a rough time in our marriage during the pandemic. How do I make my husband feel special?

I get it. Many of my friends and even close relatives say that these past years have been stressful for their marriage. Same for us. We have spent more time together, and we have discussed everything possible with each other-sometimes too much time together can be a little "too much". Why not gift your man an act of kindness and arrange a special activity for him and his friends? I know my husband can use some quality guy time with his besties. Going camping and fishing are his favorite activities, something I don't enjoy as much on cold days.

If you are short on budget, give him space this Valentine's by not talking about what everyone else is doing on Valentine's Day. Our men need a break from our expectations ladies. Do nothing and just be around him if he feels like talking or going out. But avoid loading "we should do this today" kind of remarks if the relationship is already not peachy at the moment.

I don't like the concept of celebrating Valentine's Day but he does. How do I respond?

Well, just have fun. Who doesn't like getting pampered? I do. I'll take it on any day. But if that's not your thing, celebrate the day before or after Valentine's Day. Just kidding!

Sometimes, we show our appreciation for our love by showing up for them. In that, we get happiness by seeing them happy. I have a cousin whose hubby used to plan special Valentine's Day months in advance. He would keep asking us for ideas, and gift suggestions, and plan detailed surprises for days. It was so sweet but sometimes a little annoying. But we would all help him out knowing that it meant a lot to him. But his wife- my cousin hated Valentine's Day or anything to do with the lovey-dovey display of affection. She would always react to his special gifts in not-so-happy ways. Imagine what the fella must have felt after years of getting her responses. Well, no more special gifts for the lady in question and the relationship has gone too sour to make amends.

What I am saying is don't do things that make you unhappy but just being present for your man one day will not bring a hurricane in your life. It might just avoid surprise emotional tsunami years down the line.
Final Thoughts on Frugal and Minimalist Living
When you and your family celebrate togetherness and love with each other all year long, you all contribute to the joy and peace in our world. I hope you find some of these tips useful for your and your loved ones.
Share your tips and fun suggestions to celebrate love with family and loved ones. Let us bring more joy to the world as we start enjoying normalcy in the world once again.
---
This article first published on
Consciousdebtfreelife.com
If you enjoyed this article, please consider sharing it on your favorite social media platforms. It will make my day. Thank you!
This article is proofread by Prowriting Aid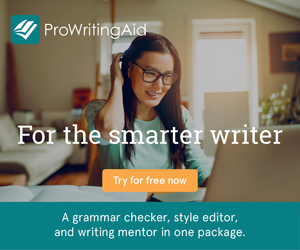 ---