Starting an online business has never been so easy. But to grow and thrive a successful online business that makes consistent money required hard work, patience and quite a lot of promotion. Read this article to get access to 10 Professionally designed done for you Social media Graphics for your blog completely FREE.
All you need is to sign up with your email and download them.

Remember, the best things in life are actually FREE!
---
Disclaimers- This post contains Gifts and Printable downloads that I personally love and use. These are affiliate links. Please know that all Gifts are FREE until the day they are made available by the creator of these printables. You may get an additional offer from the creator of the printable or gift, which is completely optional. You DO NOT need to purchase anything. But, if you do decide to use my links to download the gifts and also purchase additional products or courses, I will get a small commission to promote the handwork of the creator, at no extra cost to you.
---
Cultivating a Success Mindset Inspiration Quotes and Social Media Graphics
In this graphics bundle, Alice Seba is giving away 10 Professionally Designed Social Media Graphics with Hand-Selected Quotes completely FREE.
Every one of us need some inspiration these days. Social distancing and COVID-19 pandemic has made most of us slow down and lose the motivation or grow personally, professionally and spiritually. Some people have used this downtime to start their new jobs pr businesses. Some have gone back to learn new skills.
Use these motivating cards to lift yourself and your loved ones up. What I like the best is they are almost blank, except the main font and color. So make them the way you like and use them every day.
In this bundle, you get 10 images with thought-provoking quotes on cultivating a success mindset. All the graphics in jpg format in 2 different sizes. Just add your link or logo in any photo editor. I use photopea but you can use Photoshop or any cloud based photo editor. She has also included the PSD source files, so you can edit colors, fonts and anything you need.
Note
– Alice is also offering her
4-Part Course on developing a Success Mindset as a part of this promotional offer. It is available for $14.95 if you decide to purchase it. But it is not required to purchase her course to grab this FREE offer. Hurry!
How to use Done For you Graphics for your business?
I personally print them and keep them in front of my desk to affirm myself every day.
But you can use the done-for you content graphics
for opt-ins or lead magnet to grow your email list
publish them on your blog with more content to speak to the graphics
Use them on social media
Sell the content as part of an information product
Add links to affiliate products or promote your own products.
The choice is yours! So, make it.
Alice has a team of professional designers for making her awesome PRINT of DEMAND (POD), Printables, Journals, Planners and so much more. It takes about $350 to create these graphics if you hire someone to make them for you. But for a short duration, they are completely FREE for you.
In conclusion,
Done for You content like graphics, social media posts, pins and forms save a lot of time and money for busy entrepreneurs. I know it because I spend about an hour every day making beautiful pins and graphics for this site and my clients. These graphics Save at least 4 hours of your valuable time and plenty of money to provide your readers with the information they're looking for.
---
This article first published on
Consciousdebtfreelife.com
If you enjoyed this article, please consider sharing it on your favorite social media platforms. It will make my day. Thank you!
This article is proofread by Prowriting Aid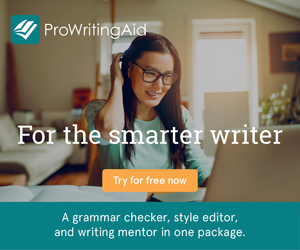 ---