Do you know you can earn a good side income from your coloring pages? Yes, there is a huge demand for coloring activities among adults, kids, and the elderly. It's one of the most calming activities you can do during stressful times or days in the case of recent stresses in our happy world. Most of us are complaining about growing unemployment in the world, b8ut there is a hidden flourishing market for Print on Demand products. This article will give a chance to enter that market for FREE.
But first, time for a disclaimer. I know boring! but it's essential.
---
Disclaimers- This post contains Gifts and Printable downloads that I personally love and use. These are affiliate links. Please know that all Gifts are FREE until the day they are made available by the creator of these printables. You may get an additional offer from the creator of the printable or gift, which is completely optional. You DO NOT need to purchase anything. But, if you do decide to use my links to download the gifts and also purchase additional products or courses, I will get a small commission to promote the handwork of the creator, at no extra cost to you.
---
It's Earth day today. And I've been wondering how can just one day be an earth day. Every day is an earth day. After all, we live here, we thrive here, and we have the choice to attain spiritual wisdom in human form. (is that too Zen for you on Thursday?).
Ok, moving onto the GIFT, that's why you clicked on the blog article, right?
Just kidding!
Not really, though. Seriously, the plants, the trees, the birds, and every animal here on earth makes it a special place for humans. And to celebrate the Love of Pets and Animals, I have a new freebie for all animal lovers. Here's a peek…
Coloring Pages and Print on Demand Product Templates
Time for Drumroll, please.
It comes with complete private label rights and you can use it to create t-shirts, mugs, coloring books, note cards, stickers, and more.
To all my animal-loving readers, this must have brought a smile to your face. I wish I could see you smile. But not in these times of social distancing and remote working. Sigh!
Hey, you can even print these out and display them on your wall as decor. Your pets will love these too. The best is to make a dog bed out of these templates. I'm going wild with the ideas.
You don't even need to be an animal lover for getting this gift. If you have kids, they will love the animal cards made from these templates. And if you a homeschooling parent, this is the best class activity for your kids. Alice's 12-year-old made these adorable cards as a part of her art and career classes for home-school. Take a look at it below.
Alice (the creator of these templates) is making the above cards available to you if you decide to get her templates today. You have many ways to use these templates. Explore your creativity.
It's available for FREE as a part of their new product launch. This Free Content Pack is Available For a Short Time Only.
GET THEM NOW!
What do you get inside the Freebie?
You get immediate access to:
Product template- You can create t-shirts, mugs, notebooks, stickers, towels, phone cases, and more using this template. The format comes in .png or PSD format. They are easily editable with an online FREE PSD image editor.
Coloring Page- coloring is a hit with children and adults alike. Use these sheets to generate traffic or create downloadable or print coloring books for sale or for your personal use as a gift to your loved ones. As a class project in your classroom or home-school class. It comes in .jpg or PSD format with 2550 x 3300 px.
2 Printable Cards- 2 done-for-you and completely customizable cards (.jpg / PSD)
Note-
When you add the free offer to your cart, her sales page will show you a Special Bump Offer: 30 Fun and Uplifting Templates for $7. In that you get 30 instant designs for your mugs, t-shirts and more with our 30 Fun, Funny and Uplifting Product Templates. They come in fully editable PSD format and PNG for instant publishing. But this does not include Alice's POD training. Without this training, these 30 templates may not be of much use to you, especially if you are new to the templates.
If you just want the free templates, cancel this special offer and check out. No need to pay anything.
But,there is more.
Of course there is!
Alice always gives more freebies. On the download page, she also give you an opportunity to get her templates for Dog lovers. Don't forget to grab it on your Free gifts download page.
Are there more templates?
Yes, there are. There is always more stuff to buy in the online world. But you don't have to. Try these free templates experiment with them. Share them with your kids and see if they like them. If they like them and want more creative projects, come back to this page and get more products and templates. Just come back before the launch expires, because it expires in 5 days that is April 26th.
Why? because all good things in life expire at some point. But they often get replaced with something better. And I will bring something better in the future for you. For now, this is all I've got.
As I mentioned earlier, you can use these templates to sell your own products.
How is that possible?
Because Alice Seba makes it possible and very easy. She gives you full private label commercial-use rights, which means everything is fully editable and you can monetize just about any way you'd like.
She also teaches you how to make these products. I covered it below. You'll need to scroll down a little bit. I promise the scrolling is all worth it.
So where can you sell the products made out of the POD templates?
You can sell them in most of your online shops, such as
ETSY
Amazon
Shopify
Your own website
Gumroad
These are the only ones I know at the moment,. But if you have any shop platform (of course there must be, because I'm a little late to the shop party thingy), please email Alice and she will get back to you with a quick answer. This lady is genius and knows all there is to know about POD business. she makes a full-time income from this business after all.
How to make new products with the POD templates?
You will learn it from Alice in her POD training. The best part of this training is it's hands on. She gives you a ton of addtional product templates to practice making your products ready for sale. And this is where you get the best bank for your buck.
In the additional pack you get 535 pieces of Done for You content. Smarter choice, ha? She will offer that to you on the next page where you can download the free templates and you will get access to buy additional Brand New Content with Complete Private Label Commercial Use Rights Plus The Guidance You Need to Get Started!
She has explained everything on that page. So take your time. Read slowly and take notes. Even if you decide not to get the additional pack this time, you will get a tone of ideas on additional source of income. I'm all about saving money and earning extra income from your in-demand skills.
Alice Seba believes in the same. She teaches her students (and you will become her student once you get the additional templates) everything about getting your products created and sold. Her bonuses are always generous.
Bonus #1: The Top Product Dropshippers with tips on creating and selling your own products.
Bonus #2: Print on Demand Profits Guide: Cut your learning curve with our easy-to-follow 4-step system on profiting from print on demand products.
Bonus #3: 3 fully customizable Planner Templates, 3 Journal Templates, Planner Creation Checklist and Journal Creation Checklist
This training is invaluable, as it will help you not only create in-demand products but also dominate your social media game to get more customers.
And hey, I create journals and planners for you all. I sell them on this site and on Gumroad. But, soon I'm expanding to ETSY store as well. So, I'm going to use her templates for making more journals and planners in the summer. If you grab these templates from my link, you will get my self-care with pets journal for free.It will be added into the bonus area by coming Saturday.
I am interested in using these for my new ETSY shop and existing Gumroad shop. Average sale price of these products is about $12- $24, depending on the quality of design. So if I make even two sales, I can easily recuperate the cost of these templates, not to mention the potential to earn much more profits down the road.
It's ready for sale today as a launch price $14.99. But it will go up to $37 after the sale is over.
Note- You will get two more upsells if you decide to purchase the additional templates for $14.99. You do not need that if you are just going to use these for personal reasons or just starting out a small shop of your own. So skip on that. But there is a Special Bump Offer if you want to start your own website or blog for animals. In a Pets and Animals Traffic Building Pack, you get 50 pre-written articles and 72 traffic tips to make that website popular in the already booming animal niche market for $9.95.
If you write these articles on your own from scratch, it will take you months to get them published on your blog. And if you hire a writer to do it for you, you will spend thousands for 50 outsourced articles. Each excellent quality outsource article cost at an average of $50- $70 depending on the experience of writer. And if you are on a tight budget like me, you will take at least a year to get returns on such expenses. Hence I prefer PLR content.
So, add that if you have big blog plans like I have for this site. The animal niche is booming… and the potential for it is HUGE. In times of social distancing, more people want a companion in their household. Even kids could be in-doors for an extended period last year, thanks to their furry friends. It's such a popular niche where customers gobble up your content and love to share and buy your products.
And the best part is Alice Seba from EkitHub have created a done-for-you package with product templates, coloring pages, journals, planners and other content to help you dominate the print-on-demand and printables markets.
But what if you do not want to start an online POD business?
You can use these POD templates multiple ways:
I personally print them and keep them in front of my desk to make me happy throughout the day. I'm also planning to make Mother's day gifts and greeting cards with these templates. Watch out for them in the coming days.
But you can use the done-for you content for:
Free offers as opt-ins or lead magnet to grow your email list
Publish them on your blog with more content to speak to the images
Use them on social media
Use them as conversation starters in parties and social events
Sell the content as part of an information product
Add links to affiliate products or promote your own products
The choice is yours! So, make it.
Alice has a team of professional designers for making her awesome PRINT of DEMAND (POD), Printables, Journals, Planners and so much more. It takes about $350 to create these graphics if you hire someone to make them for you. But for a short duration, they are completely FREE for you.
Remember, everything comes with complete private label commercial-use rights, making it easy to grow your personal development niche business. This special offer at a crazy low price runs for a brief time only, so I highly recommend grabbing it right now.
You can get the full details and get your limited-time private label commercial use license here
All you need is to sign up with your email and explore this super-popular business.
In conclusion,
Done for You content like graphics, social media posts, pins and forms save a lot of time and money for busy entrepreneurs. Sometimes, we do not see the return on investment of time from creating a lot of high quality content. Print on Demand business gives you another opportunity to earn a good side income or even a full time income from your creativity. I know it because I spend about an hour every day making beautiful pins and graphics for this site and my clients. I would not have been able to create the beautiful printable, journals and planners without some guidance from Alice and other Low content genius entrepreneurs who also get inspiration from her.
Remember, the best things in life are actually FREE, if you know where to look for them!
Until next freebie,
To your success-
xoxo,
DEE
.
---
This article first published on
Consciousdebtfreelife.com
If you enjoyed this article, please consider sharing it on your favorite social media platforms. It will make my day. Thank you!
This article is proofread by Prowriting Aid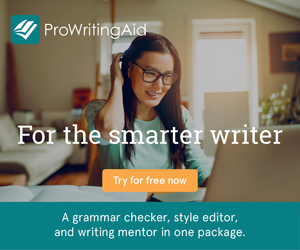 ---