Tea Party Wall
Hello everyone.
If you are new here and excited for the holiday season, grab your Free Gift on 24 days of Advent Calendar.
This year we all have been quite brave and weathered the storm of Pandemic. Many of us are hurting. Many of you will say there is just no reason to celebrate this holiday. But there is.
There is a reason to celebrate this holiday season or any season for that matter.
Covid-19 pandemic has taught us all that there is no better day to celebrate life than now. There is no better season to be conscious of what this time means than now.
What better way to relax and do some coloring to reduce stress!
So, let go of any sadness, anger, frustration or just any worry for a few minutes. Take some time away from worrying about future and remembering the sadness of this year. Put that time into coloring these beautiful tea cups with your loved ones.
You are given full permission to spend time getting in touch with your inner child. Get your pain brushes, color paints, color pencils and pens out. And color these tea cups to your heart's content. Spend the in-doors in this times of social distancing.
Display the tea cups on your walls, frame them and gift them as DIY personalized gifts to your loved ones. I am gifting mine to a close friend's mom. She is like a mom to me. We are coming close to a new year. We do not know what 2021 has in store for us but I'm just a sharing a tool with you to relax, breath and meditate one coloring page at a time.
Advantages of Coloring Pages
When you are constantly busy and running around all day tending to your chores and chores of others, you not only get exhausted physically but also drain your creative energy. Coloring pages give you a chance to take a good pause from that frenzy.
The designs in the coloring pages prompt you to get touch with your inner creativity and gives you a chance to immerse yourself in the world of colors and hues. The act of coloring everyday or even once/ twice a week, gives you joy.
I often fill my coloring journals and planners in the middle of busy working day. Sometimes when I get stuck on a problem that I can not solve, coloring activity relaxes me and solution just pops into my mind suddenly.
Have you tried coloring activity? If not, try this winter. Just enter your email below to receive these coloring pages in your inbox.
Share your thoughts
Do you have Christmas family traditions? What do you do in anticipation of Christmas? Share your thoughts. I would love to know.
---
This article first published on
Consciousdebtfreelife.com
If you enjoyed this article, please consider sharing it on your favorite social media platforms. It will make my day. Thank you!
This article is proofread by Prowriting Aid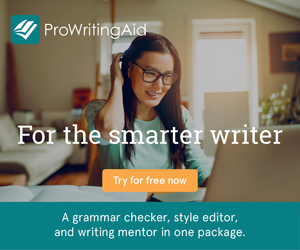 ---