Are you looking forward to a better, happier, and healthier 2022? I am! A Vision Board is one tool to get you there. If you want to make an effective vision board, follow these 5 Steps to Create an Effective Vision Board with a FREE template.
Disclaimer- This post contains affiliate links. I may get compensated with a small commission if you make a purchase through any links in this article at no extra cost to you. Please read our disclaimer here.
5 Easy Steps to create an Effective Vision Board ( PLUS FREE Canva Template)
Vision boards have become quite popular over the last decade or so. They are quite effective in helping you achieve your dreams and goals.
But not all vision boards work fully if you are not careful about key aspects of it. Your intention and your true desire energize the vision board, which then brings your opportunities, circumstances, and people to help you on your path to happiness, success, and prosperity.
What is an Effective Vision Board and why do you need one?
A Vision Board is also known as a dream board. It is like a display or bulletin board where you post a collage of images or write words of motivation that inspire you to take action to bring your dreams into reality.
You need a vision board because it helps you train your subconscious mind to see the images regularly and attract the opportunities that your conscious mind can tap into.
Many people create a vision board for their long-term goals such as retirement in the Bahamas, a million-dollar bank account, or a luxury home. But it may take them years to achieve their dreams if they do not follow through on those dreams every year. Hence, creating an annual vision board is a wise choice where you can add your short-term dreams that align with your long-term dreams.
To fast-track your progress and make your vision board work for you, follow the tips below.
How to make an effective vision board that works in 5 easy steps
1. Make sure you pick the vision board goals that are personal and important for you.
There is a difference between making resolutions and creating goals that will help you stick to those resolutions. It is quite tempting to add a big list of things you want to do or change in your life at the start of a new year. But avoid doing that. Focus on the most important goal that is personal to you. Select those goals that will make your life more healthy, peaceful, and rich.
Because it is easier to say that I want to earn a six-figure income from your job. But if that job is going to take you away from your family, your home, and give you more stress than your body can handle, it will not soon turn out to be a hopeless situation. Therefore, select what you personally would like to achieve in 2022.
Is being close to the family/ aging parents more important in 2022?
Is homeschooling your kids the highest priority in 2022?
Is gaining a new skill to quit that stressful job important for you?
Think through these things and focus on just one thing at a time. By focusing on the most important goal first, you will place it on the front and center of your vision board. By looking at it every day, it will compel you to take more purposeful action every day and those actions will deliver the biggest well-being benefits to you.
2. Be clear and specific about each goal you want to achieve in 2022.
You have heard about the term SMART goals, right? It is about making your goal as specific as possible. This way you can use the power of visualization to charge your goals.
So, let us say your goal is to quit your stressful job by the Summer of 2022. Write it down on your vision board. If you are planning to apply for a new job, write the name of the area where you want to relocate to. Write down the role you would like to do. Also, write down the amount of money you would like to earn from the said job.
It may sound too dreamy, but hear me out. The more you see yourself in a new role or a job or a location, the universe will just keep bringing you opportunities to get just that.
And then over the period, you can include the goals in your daily or weekly routine such as learning a new skill or applying for a new job. See yourself giving a successful interview, getting an offer, working in a new job. You can even visualize the team or work environment you like to work in.
This clarity is going to keep you motivated throughout your actions and see the fastest progress over a very short period.
The less clear you are about the goal, the less effective it's going to be. Use this time in your favor and tell the universe what you want exactly. Do not confuse it by being vague and unclear.
3. Know that you'll need to put in the focused work to achieve success.
I wish vision boards could just bring me what I wanted over the years. But it did not happen that way. Vision boards are only as effective as your will to work on them.
They only help you focus on the actions that will bring you success. That is why I emphasize focusing only on one goal at a time
If you are a multi-passionate individual, try to limit your focus to one topic for one quarter. Once you do everything you can on that goal for Quarter one, move on to the next goal in quarter 2.
In the recent pandemic, many people have had to change their plans for travel, wedding, and new home or even education. So, it is always a good practice to have multiple vision boards – one for short-term goals and one for long-term goals. Use the board to motivate you to make the changes necessary throughout the year. Do not be too flexible, else you will not stick to your discipline. Yet, do not be so rigid that you can accommodate surprises that life throws at you every once in a while!
Without discipline, no vision board will be good enough.
It will look pretty and fancy but if you do not see the progress in your real life, that same vision board might start demotivating you. You're going to really need to want your goals. If you don't want it badly enough, you're not going to be willing to put in the work that's required to achieve it.
Doing daily journaling is a great way to manifest your dreams into reality. 369 method of manifestation is one way you can train your subconscious mind to feel your dreams in reality. This article by my friend shares how to practice the 369 manifestation method daily.
4. Consider creating a no-vision board.
What? No, I'm not kidding. Let me explain.
Even though this article is teaching you how to create a vision board, you need to understand that in order to get your dreams, you may have to change a few things in your current life. Especially, those things that do not serve you any longer, or if you continue doing them, you may not receive a different result. In that case, the vision board will be just a dream without any catalyst to empower it.
The idea of a no-vision board is to avoid doing things that no longer serve you. What are those things? Think about shiny objects. We all have those. Those shiny objects distract us all from our path and take away precious resources.
Think about spending hours scrolling through social media or watching funny cat videos on YouTube. How many hours per day do you spend on these activities? If you time yourself or use the smartphone, you can see how those 10-15 minutes here and there quickly turn into a couple of hours.
E.g If you are working towards getting a new skill for a new job or to start your own freelance business, include NO TV, NO Games on your no-vision board. We all know how one episode of a Netflix series turns into hours of binge-watching every night. Think about canceling the Netflix subscription just until you master the new skill.
Online education and meeting on Zoom or Go-to Meeting platforms have become a new normal in your workday or school day. Think about how many of those meetings or Zoom chitchat are taking your precious energy and time out of the productive focus hours.
Think of people who drain your energy in mindless gossip or constant fear from the news media. Do you need that in the new year? Can you limit your exposure to fruitless interactions, fear-mongering, or unnecessary meetings?
Think about the time you spend window-shopping or reading emails that do not add value to your life or your work. The idea of including these things on your no-vision board is when you look at the board, it will motivate you to avoid whatever is on it. And instead, it will help you choose activities that will work hand-in0hand with your real vision board.
My own goal in 2022 is to lose 25 lbs by December 31st, 2022. For this goal, I have included no cookies, no late-night dinners, no-pasta, no-sugar after 4 pm on my no-vision board. And this one is going right next to my yummy healthy weight-loss vision board in the kitchen.
Be creative in making your vision board unique to you and use the power of suggestion to your advantage!
5. Focus on your feelings for the vision boards ( not your thoughts) to make it effective.
We all know what happens when we think too much for too long. We waste time in the never-ending loop of analysis -paralysis.
So, to make your vision board more effective, remove this self-sabotaging obstacle by overthinking. Choose your feelings instead. Listen to them when selecting the images you would like to add to your vision board.
I know when I was making my fitness vision board, I wanted to take pictures of slim and trim models. But every time I selected them, they made me feel sad about myself. That is certainly not what I want.
So, I chose my own pictures in my younger days when I was trim and slim. Those pictures make me happy, they give me hope and they will certainly give me a kick to get my act together and move away from my desk to exercise daily.
By focusing on your feelings rather than your thoughts, you'll be able to create better, more fulfilling goals. Besides, sometimes your thoughts may bring you more doubts or worries. You do not want them, not at this stage of building a better year for yourself. So, it's best to focus on how you feel and how the goals you're setting will make you feel
How to create an effective Vision Board in 5 easy steps?
5 Easy Steps to Create an Effective Vision Board with FREE Template
Make a Digital Or printable Vision board that works every year!
Instructions
When you are clear on the above 5 points,
Use the vision board template like below to place your pictures. ( add the image after this point)
Find the pictures that represent the vision you would bring into your life in 2022. You can find pictures on Canva or on internet.
Write motivating words under the images or you can write your word of the year too.
Once completed, place the vision board in a location where you can see it regularly.
Visualize your goals coming to reality by daily visualization practice for a few minutes or use the 3-6-9 journaling method of manifesting
Notes
You can create a vision board with a few images and a few words that can describe those images. Words are not really necessary but if you write the goal date next to the images, it will bring clarity to your mind. You can get images online or from books or magazines too.
I personally like creating a digital vision board. It is easier to do this project than collecting a ton of books and cutting the images out of them. I love books too much to cut them LoL. You can also use Pinterest or Pixabay or Canva to collect your favorite images
The vision board template above is made in Canva so you can use it to easily find the images. Just make sure you select the FREE royalty-free images for your personal use.
Select only a handful of images for each goal. I usually make a vision board for a year and then divide it into 5 areas such as health, family, friendships, hobbies, and wealth.
You can also make a vision board for each quarter and see your progress over the year.
I usually make quarterly vision boards and practice daily affirmations using the 3-6-9 method.
Have you heard about the 3-6-9 method of manifestation? Read more about it here.
Most common mistakes to avoid while making a vision board
Mistake 1- Skip the advertisements in the magazines or on social media.
Magazines are OK to flip through in your downtime but do not let them be the focus of your future self. You want your vision board as close to your own real-life as possible.
The marketing suggestions on TV, Magazines, and social media are there to benefit the marketers, not you. Ensure you aren't influenced by advertisements to go in a different direction when finding the right images for your board. It should only contain things that inspire you and fit the goals you want to make for yourself and your family.
You can instead use Pinterest to select the images for your vision board. Look at Pixabay as well. They have some cool images that you can use for your personal vision board. I tend to use Pinterest for selecting healthy recipes for my fitness vision board. And for my work vision board, I select images from Canva or IvoryMix.
Mistake 2- Stuffing your vision board with too many pictures.
I am guilty of doing this sometimes. When I used to use Magazines in the vision board parties, it used to happen quite often. By the time, March would come, those pictures would overwhelm me and I would start picking out some of them just to make the vision board look neater. But looking neat is not the objective of a vision board. Being effective in bringing you close to your dreams is its job. Therefore, try to keep a select few images on your vision board.
Too many images can overwhelm your mind and can actually make it harder to work for you. Think about how a cluttered desk makes you feel. Although you have everything there, when needed, it takes a long time to find anything with your two hands.
Now think if you had to only use your mind to find one thing, how hard will it be. Your mind works best with focused attention. So, the fewer pictures you include, the easier it will be for your mind to focus on your goals.
You can always add more pictures later if you achieve your goals. But try to stick with just one or two images that depict your goal, not anymore.
Mistake 3- Not being clear about your goals or dreams.
A vision board is only going to work if you know what it is you really want. So, when setting your first new goal, ensure you make it as clear and concise as possible.
If you want to lose weight, be sure to set a specific goal, rather than a vague one. For example, setting a goal to lose five pounds each month is going to be far more effective than simply setting yourself a goal to lose weight generally.
Once you're clear on exactly what it is you want, that's when you can really start taking 5 Steps to Create an Effective Vision Board.
Mistake 4- Hiding the vision board in a place where you cant see it daily.
Oftentimes, I see that people spend days making their vision boards but keep them away because they do not want others to see their vision boards.
Do not let the feeling of shyness or privacy get in your own way. If you like the privacy of your vision board, use the digital vision board and place it on your electronic devices. That way you can still look at your vision board every day.
If making a physical vision board with printed pictures is your goal, put your vision board in a nice decorative picture frame. And place it where you can see it daily. E.g my fitness vision goal is in my kitchen where I make daily food choices.
My work vision board is on my desktop monitor as a screensaver. It is also on my phone and iPad. This way my work goals are not visible to others in the house unless they look at my devices, which is totally fine because their dreams are also included in my family vision.
Mistake 5- Not addressing long-held limiting beliefs of lack, poor self-esteem, etc.
We all have certain mindsets that either push us towards success or block us from achieving it. I personally have seen friends who, in spite of achieving success, do not feel they are worthy of it and hence remain unhappy. If you have any mindset blocks that prevent you from visualizing your dreams daily, vision boards may not work fully for you.
You will need to address and work out those issues or limiting beliefs first. It can take a while but if you commit to working on those limiting beliefs every day, the vision board can become your strongest ally in achieving your dream life. Daily affirmations, journaling, Emotional Freedom Technique, Neurolinguistic Programming (NLP), talking to your child-self, and working out the sources of those beliefs are some of the great ways to overcome this obstacle.
Give it a try in 2022 and see the transformation unfold in your real life. when you are internally feeling happy, content, and calm, these 5 steps to create an effective vision board will be super handy for every year!
Mistake 6- Not taking consistent and honest action.
By this time in the article, you know that the vision board will not get up and do the work for you. You will have to do it. So, do not make a mistake and believe that creating the board and displaying it somewhere is all you need to get success.
Action is always needed. Do not aim for perfection, just start with where you are and what you have.
Use the vision board to inspire you, but make sure you're taking steps each day to achieve the goals you've set.
When you avoid these top mistakes and work consistently on your goals, the vision board becomes your best friend.
It gives you many benefits even when the pandemic hits. Just look at how many among your friends or extended family used this social-distancing period to their advantage.
I personally have seen a couple of folks quit their stressful jobs and start a new career using their skills.
Benefits of an Effective Vision Board and how these 5 steps help you the most
Besides motivating you daily, the vision board also gives you the following benefits-
Benefit 1- Vision board help you believe that you are worth it and your dreams are possible.
Often, one of the main things which hold us back in life is self-doubt. For example, you may want to lose 50 lbs, but you've so far been unsuccessful. So, you start to believe subconsciously that it's an unachievable goal.
When you create and regularly utilize a vision board, it helps you to develop an emotional connection to your dreams. You'll start to believe the changes you want to make are possible. This makes a huge difference to the likelihood of your success. and also gives your some quick wins!
Who doesn't like quick wins? I do.
Benefit 2- An effective vision board helps you to stay focused in spite of having distractions around you.
In order to achieve any goal in your life, you need to be able to stay focused. The more focused you are on achieving something, the more likely it is you'll reach it. Vision boards can really help you to stay focused on the goals you've set. That is why you need to display it at the location where you can see it. It's a really important point, hence I wrote it again.
So many people don't realize the true potential they have inside themselves. When you start to adjust your focus to achieving a personal goal, you'll be surprised by how quickly you can achieve it. Absolutely nothing will stop you if you stay focused long enough without distractions or garbage that make you doubt your own abilities.
A useful tip here is to focus on just one goal at a time. This will allow you to use up all of your focus on achieving that one thing. This is so much more beneficial and effective than focusing on several things at the same time. Do not fall for the illusion of always being-busy or a multitasking person. You do not want to work short duration and then get burned out by stretching yourself too thin.
Take it from me. I have been there and done that. This whole blog started from that burnout!
That is why I suggest keeping your vision board project super simple. All you need are these 5 keys to create and use an Effective Vision Board for 2022 and beyond!
Benefit 3- An effective vision board also keep you motivated when there are challenges along the way.
Another important element for transforming your life is motivation. Without it, you're more likely to find days where things just do not go according to your plan. There is a reason Murphy's law exists. When the tough situations come, you can either take a challenge head-on or take a pause, rest for a while, and come back with renewed motivation to start again.
Remember how transitioning into a remote/ work from home during the pandemic was? I have heard stories when people just got so frustrated when the technologies would just not work for them. Businesses had to take a pause, meetings, launches, and events had to be paused. What motivated them to come back?
Some kind of vision or objective!
Vision boards can really help to boost your motivation as well as your focus. As you look at the board each day, it will remind you why you are making changes. Provided you've used the right images and materials, it will inspire you to carry on, even when things seem difficult at the start.
Benefit 4- With an effective vision board, you can easily monitor your progress over a period of time.
It's impossible to make lasting beneficial changes without monitoring your progress over time. In order to stay focused and motivated, you're going to need to see continuous progress. If you don't, it's going to demotivate you and potentially cause you to give up on your goals.
One other way to keep track of your progress is to journal regularly. I love this vision journal. It is digital so if you like journaling on your iPad, you will love it. Commit to writing down the steps you've taken to achieve your goal and the progress you've made so far.
Related article- How to make your resolutions work.
Benefit 5- And most importantly, an effective vision board can truly transform your whole life.
The most common vision boards are those which focus on major life goals. That is how the concept of vision boards started and was made popular by celebrities such as Oprah. But who here is living a life like her? Most of us are not running after celebrity status or taking pleasure in bringing others' private life into public and dissecting it on television. Thank goodness for that.
However, you can really transform your whole life with a vision board. It is essentially a law of attraction in the most visual fashion possible. So if you really want to follow a celebrity lifestyle, watch the creator or real people in Rhonda Byrne's movie- Secret like Bob Proctor, John Assaraf, Jack Canfield, etc.
Perhaps in the new year, you want to quit eating sugar or do a whole 30 food choices or want to home-school your kids completely. Whatever personal transformation goals you have, a vision board can help you to achieve them. The goals don't have to be huge. Whatever you need help to change, a vision board will give you the focus, motivation, and commitment to succeed.
Frequently asked questions on Effective Vision Board
Why do I need a vision board?

A vision board helps you inspire and stay on track with your new year's resolutions. How many times have you set your new year resolutions in January, only to forget them by February? Having a vision board is your personal accountability partner.
I do not like the name vision board. Can I still make one and get a benefit out of it?

Absolutely. If a vision board sounds too woo-woo to you, name your board as an inspiration board or a dream board or resolutions bulletin board. The name does not matter. All you need is something where you can post images or words of motivation to help you stay on track of your goals, especially when the going gets tough.
Considering the current pandemic, does it even make sense to create a vision board for this year?

Why not? Sure, the pandemic has surprised us all. But so do the weather disasters like hurricanes or floods or even sudden snow in Texas last year.

The world is unpredictable, the leaders who ( think they) are governing us, are more unpredictable. But life goes on. Because only our creator is actually governing this universe and every single one of us.

There is always hope and there is always a day to start working on your dreams. Ask how people started their life all over again after hitting badly with closures in this pandemic. Ask those people who recovered from the Tsunami.

Do not let the de-motivation and sad tones used by big publications such as CNN or even Harvard derail you from creating the life of your dreams. They are not stopping working on their dreams. In fact, they have an annual content planned for the whole year right from 2020 onwards for the next couple of years. Everything is aligned to their vision for the next 5 years. They just tweak the narratives based on world events, some of them are also planned well before we come to know about them.

Listen to your heart and follow your own instincts. It has served you all your life and it will serve you in the future as well.
What should I put on my vision board?

1) Add your new year resolutions, obviously- make it extra effective by adding the dates

2) Add the pictures – 1 or 2 at the max for the most important areas of your life for sticking to your resolution

3) Affirmations- they will continue motivating you to stick to those resolutions.

4) Add your favorite picture ( from your own life or your dreams) that energize you every time you look at the vision board or on the days when you have low/ no motivation to go on

5) Add greeting cards or motivational statements for your next goal- e.g. if your goal is to earn $500 extra every month. Add a statement, "I am so happy with an extra $500 or more starting —-month. It helps me in my home or business."

6) Decor items- these are optional. But if you have a favorite flower, a cartoon character, or even a sticker- include them on your vision board. Something that will make you smile is always good to add there.

7) Small mirror- This is completely optional. But I have seen when I included a small mirror inside my vision board, I tend to look at it more often. My own reflection in the mirror, helps me visualize my dreams on the vision board

How often should you do a vision board?


Most people create a vision board once a year. And that is all well and dandy. But since most of you are speculative about uncertainties in 2022 due to the Pandemic or its after-effects, think about creating a short-term vision board for a quarter.

I personally create multiple vision boards for all 4 quarters. They are tied very closely to my quarterly goals and everything is related to the annual goals.

The choice is yours.

If this is your first time creating a vision board, start small. Make one board and visualize it for a year. See its benefits this year and then replicate it next year. Or create a vision board once a quarter for short-term goals and see the quick wins. But the important thing to remember is- Action must be followed.

Every time, you need to create or revisit your vision board exercise due to life changes or any new season of life, use these 5 Steps to Create an Effective Vision Board for your new season or new purpose.




The intention with action gives results- every single time!
Can you do a vision board online?


YES! I'm glad you asked.

You can create an online vision board. You will the online vision board templates I created just for you.

All you need is a few pictures of your own or from online. Canva is my preferred choice to make a beautiful vision board. You can also use the above template in PowerPoint or Google Slides. For that, I have added the image placeholders.
Can you make a vision board without pictures?


Yes, you can. I'm sure you are already loving this article.

There are no rules, really. This article shares a few suggestions but you do not have to stick with images. I remember a client of mine, a wellness coach had trouble looking at her vision board and her website header. Those images made her feel anxious and remember past traumatic events. She waited for a long time to talk to me about it, thinking that it is hard to change the vision board.

If you feel the same way about certain images, you are in total control of what goes on your vision board!
Make it unique and personal to you.

The whole idea of a vision board is for you to be able to visualize your dreams and bring them into your reality. You train your subconscious to notice and affirm your goals with creative suggestions. But if pictures are not your thing, use motivational messages or a collage of art that depicts your vision for this year.

By the way, we both worked together and made a new website header for my beautiful wellness coach. She also used these digital vision boards and added her favorite set of affirmations and quotes in there. Fast forward 1 year after the pandemic, she is thriving with a healthy and happy outlook towards her practice.

Give yourself permission to be creative and bring your dreams into reality.
In conclusion,
A Vision board can be a fantastic tool for helping you to transform yourself in a new year. Focus on key areas, focus on your emotions, use them to your advantage and steer clear from the common mistakes. With these handy tips, you'll be able to create the most effective vision board to help you achieve your dream health, wealth, and successful life.
Absolutely. If a vision board sounds too woo-woo to you, name your board as an inspiration board or a dream board or resolutions bulletin board. The name does not matter. All you need is something where you can post images or words of motivation to help you stay on track of your goals, especially when the going gets tough.
Wishing you a happy, healthy, peaceful, and prosperous new year!
Don't forget to sign up below to get your Vision Board Template here
---
This article first published on
Consciousdebtfreelife.com
If you enjoyed this article, please consider sharing it on your favorite social media platforms. It will make my day. Thank you!
This article is proofread by Prowriting Aid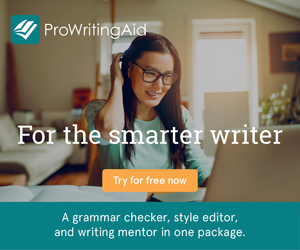 ---