How many times have you heard- "Cash is the King"?
From the last few years, many folks across the globe are realizing the value of smart saving, investing, and spending their hard-earned money using price comparisons. Thanks to the easily accessible information and knowledge about personal finance on the internet, books, YouTube, and many other avenues which I'm not even aware of yet. But the ones I came across made me think really hard about my own money habits.
That is when I got into this F.I.R.E movement. Now, as much as I like this movement and its basic intention of it, I do not follow all the rules or suggestions that many people kindly offer on the journey to financial independence. I have experienced, doubted (in my own ability), and yet loved the results of many of the awesome suggestions like downsizing home, unnecessary belongings, cutting the unnecessary entertainment services, zero-waste, cooking from scratch, among many other cool tips.
Disclosure: This post may include affiliate links. This means if you make a purchase after clicking one of the links here, I may make some commission. But this will be at no extra cost to you. I only ever recommend things I trust and use myself (or have used). You can read my full disclaimer here.
Running low on time? Do not have the time to read the full story behind this article, skip to the content in the below table- the one that is most valuable to you at this moment.
Cash is not the king when you follow these rules
#1 Know your true needs vs wants and spend only on those essentials which you can not defer for a long time. A.k.a know your budget.
#2 Know your credit limit and stick within it. Ideally, way below it. Note down your bill payment due dates and mark them in your calendar and/or reminder system.
#3 As soon as you spend money using a credit card, mark it in your journal or book. Tally it every couple of weeks, preferably twice a month, and pay off the full amount you owe to the credit card company every single month without fail.
So, back to the story again.
I owe my current sanity and happiness to personal finance experts and writers who literally changed the trajectory of my life. Now, when it comes to saving money and investing more, you will ask me- why would you care to waste time on credit cards and their complexity?
I hear ya. They are one of the biggest reasons many of us are striving to make ends meet. If not that, their fine printed policies and rules make even the financially savvy people cringe. But they are also one the smartest way you can build a nice saving goal by smartly utilizing the credit they offer. In fact, it is so important that it made a special entry in my Article- 52 cool ways we kick the debt every single year!
Before I go any further, I want to admit that I personally did not own and use a credit card well until my late 20s. Growing up in a developing country, credit is something people always stay away from. People are simple, their needs are simple, there is no mad rush to own and hoard the stuff like I see these days almost everywhere. There are shows dedicated to hoarders. We are living in interesting times indeed. But I digress. Any-who, now you will ask me- what I am so passionate about using credit cards?
Credit vs Cash- A personal story
I got my first credit card working for a company for corporate expenses almost a decade ago. I rarely used it during those years because of my cash/ debit card habit, except for business travels and stays overseas. At that time, the cashback rewards and airline rewards were just in their infancy. I was so worried about using the credit that as soon as I would return from my travels, I would pay back the whole balance at once, well before the credit card due date. I did not know about the credit score thing then.
Back then, we did not have a complex system of credit score management for an individual consumers in my country. Credit used to be determined based on the character of the consumer. E.g. if a lender did not like something about the individual consumer, the credit was denied. Agree, that it was not a just and objective method of getting any loan, but that is how it was. But guess what, there were lessor defaulters also. People would save up for life's necessities, and build their modest homes with sheer hard work, patience, and determination to stick within their small budgets. No one would sweat the fluctuating market economy or the job changes like we do now. Houses were paid up for in full, education was paid off in full with cash, medical expenses were down, and food was awesome and wholesome. Good old golden days. I wish they never implemented it there. But it is not possible to get the effects of globalization- both good and bad
So, when I moved overseas for the long term, I had a hard time understanding the credit system. More than how it worked, I struggled to understand why it exists? I battled with getting a credit card myself but my husband insisted on getting a family add-on credit card just in case I need one when I am out and about. I used that card barely in the first year. But when I saw the amount of reward balance in our February statement the next year, I was happily surprised. If you are anything like me, you know how the girl feels for the reward!!
Then I started studying the best ways to get maximum benefits from the credit cards and credit score system. It was indeed a very late revelation in my life. But no regrets! The time was just right for me to wholeheartedly accept this new way of living.
I do like to say that I am not loyal to this system either. It is totally conditional upon the rewards they offer. If in the future, the credit score systems change or the reward system disappears for god knows what reason or the worse- I fall into the trap of greedy consumerism, retail therapy, and abuse the opportunity ( we all know how retail therapy soothes female hormones), I will cut the cord with credit cards. I will go back to my old ways of cash-only purchases.
Credit cards may not work for everyone and cash is the best option for many of us. If you have your ways set and they work for you, I give you a big Hi Fife!!
But for others, Credit is a godsend.
Why Cash budget work better?
Now, I don't oppose the Cash budget or Cash Envelop system at all. I'm not loyal to any credit cards. But I'm fiercely loyal to being financially savvy. There are quite a lot of reasons for going the Cash route and I myself switch back to using Cash in the following circumstances-
If the credit card industry changes it benefits end users. Like if they start charging more for using credit cards for necessities or they do introduce much harder-to-understand finer points for using credit cards. Information is the key. If they do not protect the users from scammer frauds and misinformation, Cash is my King for sure.
If I lose my ability to pay off the credit card balances every month.
If the supporting infrastructure that makes credit cards easier to use collapses. The times are strange anyway. The internet, the connectivity, and whole other pieces of this infrastructure that we are not even aware of may cause troubles for common folks and prevent us from using credit cards or even debit cards.
When does the cash budget system fail?
Many of you may already be considering the cash route when it comes to shopping for your necessities and wants. And some of you may stick with using debit cards for your essential purchases. That is the best way to go if credit makes you angry. But using cash for every single necessity is something I have a hard time getting adjusted to.
If I strictly want to pay for my essential items, I need to be sure to carry enough cash on me. If not, I rather return the items or just use my credit/ debit card to cover the remaining balance. Meanwhile, the folks waiting behind me at the check-out lane start losing patience and I, for one, will do the same if someone else causes a similar delay for me.
I think it just takes more effort to withdraw, manage and store the cash. Most of us these days get out an income either directly credited into our bank account or in the form of a check that we need to deposit into the bank. So using debit cards is less time-consuming than first locating the nearest bank or ATM, driving a mile or two longer than your usual store route, and withdrawing cash from the bank or ATM. You do not want additional steps.
And then there is this grand fear of losing the wallet or just plain robbery ( although I have not experienced it personally- except once on an overseas vacation.) In that case, I prefer the security that credit cards give me with their theft protection feature
There are many reasons for that but for me, it's mainly because of my fear of carrying cash on me :). Call me what you like but I'm a grown-up woman who can't remember how much cash I withdrew, how much I used up, and where the heck should I save it!
So many times, I tried to follow the cash envelopes suggested by Dave Ramsey but failed miserably at it.
I know a lot of people vouch for the cash envelope system, the zero balance budget system, etc. And it works well to help people get out of debt, stay out of it and rebuild their finances. But we are just not organized enough. I would spend hours organizing those envelopes, filling them with cash, tracking the expenses, putting those back again in our family budget, and the worse- making family members understand the value of using cash. But by the last week of the month, we would either forget to carry the envelopes to a shopping trip, did not use the cash from envelopes, or needed more than what we planned for. This system is beautiful but we were just completely unorganized and undisciplined to continue using it.
Nothing seemed to work for us. I still have some of those envelopes I spent a good chunk of change on and just recently found a $10 bill in one of them for hair cuts.
So after a few months of failed attempts, we got back on track with using our favorite credit cards and since then used them wisely to save a good amount of money by cashback offers.
Value of Credit Cards Cash Back
In the last few years, we have saved a huge amount of money by using credit cards with high cashback offers. And all that is just for shopping for the necessities like groceries, transportation, basic clothing, shoes, housewares in warehouse stores, and some online shopping here and there.
If you read our story (link to about page), you know that we do not really like going out and shopping on most days of the year. We rarely (almost never- except computer gear) spend much on high-end luxury products for ourselves or our home. We are not complete misers. Instead, we like to call ourselves healthy economists. But still, every small necessary purchase added up over time and gave us better rewards than we planned for.
I agree that it may not work for everyone. Especially, if you use the credit card as an ATM machine and/or forget to pay them off every single month. In both cases, you may not get the full benefit of having access to them.
Some of us do not have access to credit cards because we never really got one or are not yet eligible for one. There are ways to get a credit card if that is the case for you. My favorite personal finance blogger NerdWallet has written a great article on how to get your first credit card using some cool ways. I personally have successfully used the method that they recommend- Become an authorized user of a family member's credit card at Costco.
How to get the most benefit from Credit Card?
So, in short, to get the most benefit from your credit card, you will need to follow only 3 simple ground rules-
Know your true needs vs wants and spend only on those essentials which you can not defer for a long time. A.k.a know your budget.
Know your credit limit and stick to it. Ideally, way below it. Note down your bill payment due dates and mark them in your calendar and/or reminder system.
As soon as you spend money using a credit card, mark it in your journal or book. Tally it every couple of weeks, preferably twice a month, and pay off the full amount you owe to the credit card company every single month without fail.
Simple. Isn't it?
It is really that simple. But every once in a while, you will hear people say that it is better to cut those sneaky credit cards. Even highly disciplined and organized people prefer to cut their credit cards and spend hours planning and managing their cash for day-to-day life essentials. Now it makes sense for some folks who have the habit of using their credit cards for unnecessary impulse purchases and then forgetting to pay them off on time. But still cutting the credit card is drastic in my opinion. There are many benefits to credit cards if used wisely.
A credit card is one sure way that you can take care of life's true emergency in the event cash is not readily available for any reason. Some of the times, we could not use cash were when we were traveling overseas and kept getting confused over the exact currency conversion, those times when we did not have exact change on us for a small purchase, and those times when we could not find an ATM within 50 miles. For these times and in many other instances, we were glad to have access to the credit facility.
Besides the emergency uses, we discovered that wisely using credit cards for our household essentials was actually saving us money in the long run. How?
Credit card rewards!!
Stack up your savings by ditching cash and switching to a better credit card
Joining Bonus
Now, most credit cards these days offer you a joining bonus if you spend a certain amount within a certain time of joining. e.g. many travel credit cards offer you anywhere between $200 or 10-15% cashback on the first $2000 purchase within the first 2 months of joining. That is quite a good saving if you are expecting to travel within the next 2 months. But not so much, if you do not have any travel plans soon.
Online Cash Back Websites
If you want additional savings, use the rewards shopping websites such as Honey and Retailmenot. If you find a public coupon that is not listed on Retailmenot.com, you can also submit the publicly available coupon on their website to get a few rewards. Always check with their terms and conditions for it.
If you plan your purchases in advance with the help of the above printable, it will add a nice chunk of change into your cashback balance.
Special Tip: Make sure to install the Honey Chrome extension in your browser. It makes it very easy to look at the best possible offer for what you want to purchase.
There are a lot of cashback and coupon websites available if you fancy spending some time researching them. But I like to keep things simple and short. Besides, it is faster and takes less decision power for making a purchase decision.
Shop on the biggest sale days in a month
If you can wait for the big sale days, some household essentials go on a deep discount in certain months. These times are the best to stack multiple coupons and earn more cashback with each purchase. Check out this handy dandy printable for the annual sales category.
Grocery Gas Rewards Program
Now, when it comes to regular grocery shopping, gas, and restaurants, cashback credit cards give the maximum return on purchases. Simply, because these are regular essential purchases, except the restaurants :). Most grocery stores also award their members special savings in terms of discounts, gas points, or both at no extra cost. This gives the shoppers a double benefit- Saving at regular prices+ gas points+ credit card cash backs.
Dough roller, another favorite of mine, has written a great article on how to effectively use grocery gas rewards cards here.
Best Credit Cards with Reward Plans
There are many credit cards that give you a good % in cashback every quarter or a year. Thanks to NerdWallet for doing this research work for us. They regularly study the best credit cards for their benefits vs cost and publish their top 10 credit cards every year.
One card, multiple benefits
We personally stick with a Costco Anywhere Visa Card by Citi without paying any annual fees. Simply because, it is easier to use, we already pay a $55 annual Costco Membership, and everyone in the family has an add-on card that we all use wisely. The rewards come annually in the February monthly statement and there is no chance of confusion maintaining and using different cards for different purposes.
As a basic Costco member with a $55 annual membership fee, we get
4% cashback on eligible gas, including gas at Costco for the first $7000 per year and then 1% thereafter.
3% on restaurants and eligible travel purchases worldwide without any foreign transaction fees,
2% on all purchases from Costco and Costco.com and
1% on all other purchases.
These benefits double their executive membership which also costs double ($110 annually). Know more about their benefits here.
I have written another article on Costco membership benefits and how it helps us to stay within our family budget. Read about it here
Tip- Just know that if you decide to cancel your Costco membership for any reason, they automatically cancel your Citibank Card, which does not reflect well on your credit.
Simple tips to keep your credit card expenses under control
With all things, it is important to keep these expense categories under control. Since they are regular weekly or monthly purchases, if you do not have certain ground rules for shopping, credit card expenses can shoot up exponentially. And do not let the ground rules intimidate you! They only sound harsh but in the long run, they will save your sanity.
We like to keep our food shopping rules very simple
Know your needs, especially dietary needs. Do you prefer a vegetarian diet, a non-vegetarian diet, a keto diet, a GAPS diet, a gluten-free diet, a Mediterranean diet, etc? No matter what your diet is, there will be certain food staples you will always include in your food. Know what those staples are. Make a handy list of them for your family to refer to. This list not only helps you make healthy meals at home but it can also save you good money in your regular food/ grocery shopping trips. Get a simple ingredient list we maintain in our household in this article.
In this world where pesticides and chemicals are leaching into our food sources, it is wise to shift to sustainably raised, harvested, and unprocessed organic NON-GMO foods. But who are we kidding? That stuff is so expensive. Buying all organic foods easily exceeds the normal household budget. Growing our own food sounds very fancy for our current living conditions. An In house garden calls me as I write this. But until then buying for local farmers and local CSA groups is the next best option. For perishables, our rule is to buy whatever is in season. This ensures that we do not consume foods that are processed for long-term storage and consumption. We also use this handy list of Clean 15 and Dirty Dozens food lists regularly updated by EWG ( Environmental Working Group). While you are at EWG, browse around and get to know the healthy alternatives for common household goods. I will cover them in a separate article/ post as well. For now, check out EWG's healthy living app to make wise and healthy purchases
Know the shops where you can buy these staple food ingredients and keep a price list for them. A simple paper-based price list a good start. This list will grow eventually as you get to know more great and convenient stores. We generally track 2 local grocery shops (Aldi and Stop and Shop) sales and stock up on non-perishable foods on the sale days. Plus, there are certain foods and nonfood items, we always get at Costco and Vitacost (an online health food store).
Have a rough idea of your grocery or food budget for a month/ week. Having this budget in mind will help you limit the purchases. This is good for in-store purchases with credit cards but very important for online purchases. We generally limit our shopping trips to once a month for bulk non-perishables and once a week for filler items like milk, eggs, and fresh vegetables. For weekly shopping, we use just a plain whiteboard to write the list as item inventory starts running low.
Now, try and avoid shopping at multiple stores if you are low on time and energy. The best is to shop online for these foods. There are many stores that stock up fresh organic non-GMO sustainably harvested foods like Vitacost, Thrive Market, herbs, Tropical Traditions, etc. Many warehouse stores are also offering the same-day or two-day shipping by Instacart for perishables and non-perishables e.g Costco, Amazon, Target, Etc. If you need a little help making your own price list, here is a simple tracker to get you started in a jiffy! As always, make use of the above-mentioned websites Retailmenot and Honey for shopping online for your favorite stores. For in-store purchases also, you can use some coupons in the store and upload your shopping receipts on other cashback apps like Checkout 51, etc, after the shopping.
Last but not the least, make an entry on your spending tracker for the amount you spent and the due date of paying off the credit card balance. Keep this very easy and fast for you to track. Because your tracker is complicated with too many details to fill, you may just slack off using it after a few initial attempts. We just enter the details of our shopping trip on the phone and tally it every month. If you prefer a paper or digital tracker, read our budget article here.
Simple. isn't it?
Practice and be patient
With more practice, it will get easier. If you have a large family and other family members shop for your household, make this process easier for them by printing out multiple copies of Clean 15, Dirty dozens, Food staples, and grocery shopping lists. Better yet, use digital copies of these printables and share them with your family on google drive or a home management app such as cozy.
Tip: In our household, we keep shopping trips to a minimum with one person doing most of the household shopping and using one credit card to make it easier to track the spending and pay off the full balance each month. But when it is not possible and some of us have to use our family add-on Costco cards, we strictly keep an expense tracker and bill payment tracker for Costco Citi. This is helpful to keep a tab on not going higher in our credit utilization rate. Know more about how to keep your credit utilization rate row here.
These simple ground rules have helped us save roughly $2000 every year. I will share a detailed article on it later but below is the rough breakdown of our annual savings (Show a bar for the last 5 years and pie chart for each category)
Had we used the cash for our household essentials and monthly grocery purchases, we could not have saved so much.
What do you guys think about this? I would love to hear from you and encourage a lively discussion among the readers of this website. We all are learning from each other. Your comments make this blog helpful and interesting for many of us who find it hard to figure out the complexity of the finance world. Share your points and tips to help me and others. While doing that, I request you to please help us keep this space clean and safe by following our posting guidelines. Also, I urge you NOT to ever disclose your personal or sensitive information such as name, bank account, and/or phone numbers anywhere on this website. I share my personal opinions, they have not been reviewed or endorsed by representatives of financial institutions affiliated with any reviewed products unless explicitly stated otherwise.
Simple and Free Trackers to remain debt-free
Do you like what you read? Do you like to get out simple bill payments, Grocery Prices Comparison, and Once monthly shopping lists?
Fill out the form below with your best email and receive access to all the above along with regular money-saving articles in our VIP email newsletter.
---
This article first published on
Consciousdebtfreelife.com
If you enjoyed this article, please consider sharing it on your favorite social media platforms. It will make my day. Thank you!
This article is proofread by Prowriting Aid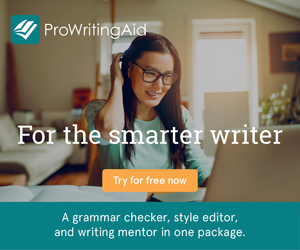 ---