It is September 2020 and I'm way too early talking about black Friday deals for 2020. If you want to be frugal and save money for important household and work-related purchases, plan for Black Friday Deals 2020 now!
---
Disclaimer- This article shares general health and wellbeing tips. Some links are affiliate links. As an Amazon Affiliate Associate, I earn from qualifying purchases. Read our detailed Disclaimers Policy.
---
If you are new here, you know that we are a frugal family. I am pretty vocal about saving money, investing it wisely, and earning it with smart passive income strategies. Spending money is the last thing I want to write about here. But we all have some essential household and work-related purchases. Why not plan for those purchases during the biggest sale of a year?
We are saving up for some key items for our home, education, and work. The following things are on our wish list. I will maintain this list up to Cyber Monday and a few weeks after that. This list is to keep us accountable to save for the most essential things and services. I will update this list every couple of weeks, and adjust the wish-list items as our budget is very limited.
NOTE- The stocking suffers mentioned below are perfect during this lockdown and quarantine time. Let us pray and hope that we get back to our normal lives as soon as possible.
Wish-list for Home
New heater- Budget $2500. We have been postponing this one from last 2 years. But good thing is we have also been saving for this expense from last 2 years. So, deal or no deal, this year we will get a new heater installed. I just like to keep it in the Wish list 🙂 because it is a really big expense.
Home Insulation kit– Budget $1500. We plan do DIY it and see how it works. The supplies cost about $1200. We are keeping about $300 for incidentals. We might have to go over that budget becasue we are planning to wing it. Anytime, we wing the stuff, more stuff gets broken. But then, how do we learn fist hand? So for now $1500 is the budget. If we get better deal at Home Depot or somewhere else, the saving will be used to add additional insulation to the balcony.
Book shelf- For years we have been storing our growing collection of books on a heavy duty wired shelving unit like this one. It is sturdy, it got heavy duty wheels and it has served us more than 10 years. My only complain was that it looks too industrial. So hubby managed to store it inside our big wardrobe. I don't see it now and it nicely tucks away out of sight. But I like to see my books on display, so I am looking for an old vintage book shelf that stores the books at 45 degrees. You know like this one? I have been hunting for it for years now. We may eventually build our own bookshelf using a tutorial like this one, but I would like to hunt for deals anyway.
Humidifier by TaoTronics. Budget $100. I like the 6L capacity for bedroom. Although I plan to use it in our whole household. I like the customized humidity level which is quite common these days but with 6L capacity I do not have to worry about filling up the water for every other day.
EMF protection devices for Bedroom and Living Areas- Universal Ground Mat to improve sleep and inflammation. I have other earthing mats that I use while working on the computer at home and at work. But this one we wanted for bedroom and sofa. Budget- $75
Drying rack for clothes- Budget $60. I have been looking for a sturdy adjustable metal drying rack for drying heavy blankets, jeans and towels. Our apartment has a washer dryer combo but the dryer is not big enough to hold the large load of laundry. So on a laundry day, my house is full of clothes because my older drying rack broke on one side. Being a frugal person, I hate to throw it away so I'm re-purposing it to dry my lightweight kitchen towels, napkins and delicate clothing. But for other clothing items, I used to hang everything on the hangers and use curtain rods, over the door organizers, door handles, and chairs to dry the laundry. It was a funny sight to say the least. And if a company was expected, you know how that would look? I do not care about it much but Hubby is completely fed up with this drying set up. So for him, I am adding this in our home wish list. Do you see a pattern here? Hubby rules over our wish list but somehow I get the feeling that I am a big spender 🙁
Wish list for Home can not be complete until I get bulk foods and health supplements for our household. I keep a running list of bulk food items in my family binder. These foods are shelf stable. This list comes handy during major sale days throughout the year. The biggest deepest discount is on Black Friday- to Cyber Monday. Healthy traditions is perfect as they offer a bulk club membership called Healthy Buyer's club which is so much cheaper and better than Costco membership. They have one month to a whole year options. If you want to try them out, start with one month membership ( preferably during sale days) and get their deepest discount of health non-GMO food products- both fresh and shelf-stable products.
Related Article– Top 10 Frugal Pantry Staples for a Frugal Family

Wish-list for Work
Himalayan Salt lamp– budget $30. Currently I have one lamp that I use while working on my computer. But I would love to get one for Hubby for his workplace. So this lamp actually should go to his list but he doesn't care for it. I am gifting this one for him because he spends a large part of his day working on computers and other devices emitting EMF energy. This lamp will purify air around him.
Shredder- We actually cancelled this one. Because we had one from Staples that just broke on us. Both of us just can not stop ourselves from overloading it. It kept jamming over and over again. Finally we realized until we get don't change our habit,no more shredder. We will just use the one at office or public library.

Service for Website Designing Work-
Corel Special Offers
Bluehost service- upgrade to ChoicePlus Plan at $4.95/ month for 36 months,
Namecheap Domain booking service,
Wish-list for Hubby
Shoes- Skechers Men's Work Relaxed Fit Max Cushioning Elite SR – Budget $90- These are hubby's favorite. They last a long time and do not hurt his feet at the end of a long day.
Citrine tower and Amethyst Cluster– Budget $35
Courses- nothing this year. He bought a course early this year in January and plan to give the exam in this long weekend of Thanksgiving 2020. Until he passes that exam, no more course for coming year.
Essential oil diffuser– Budget $30
Basic Organic Essential Oil Collection- Budget $30 Lavender Essential Oil, Eucalyptus Essential Oil, Orange Sweet Essential Oil
Sleep eye mask – Budget $15. This is the best gift for hubby. He tends to wake up easily if there is slight noise or any light in the room. And once woken up, he can not fall back to sleep for hours. Lot of tossing and turning leads to UN-refreshed sleep in the morning and with it the crankiness. I better stop that immediately because I myself am cranky on most mornings in winters :(. Two cranky people in the house just won't not help anyone. What I like about this mask is it blocks the light completely without obstructing natural eye movement. The material is soft and washable. It fits well naturally to the bridge of the nose ( big requirement for hubby) and adjusts to the best position when worn. Now, I do not know how can it adjust itself when worn. That is a magic, ain't it? Anyhow, since they have a good 60 days money back guarantee without asking any questions, I will give it a shot. But if does not work, I am seriously going to ask them how does it adjust itself to fit the bridge of the nose?
Wish-list for Wifey
Books- I am studying Homeopathy from last one year. I tend to borrow a lot of books from the local library and friends but some gems are just not available in library. So I'm planning to hunt for the best bargains to get the books on wish-list. Thriftbooks.com, Mercari, Facebook Marketplace, Ebay are my favorites for buying books. My budget is $50. Done- spent under $30. Left over budget +$20
Organic Rosehip Seed Oil– Budget $20. This is the only night face care I use. My aunt who is in her late 70s swear by it. She also loves Jojoba oil for her face care routine. I bought a huge jojoba oil last year so I'm good until next year. But I would love to stock up on this Rosehip seed oil by Teddie Organics. It is certified organic and cold -pressed. Earlier I have used Now Foods Rosehip seed oil for night face cream. It makes my skin baby soft the next morning without making it oily as this oil is considered as a dry oil- it means it soaks into the skin easily.. That oil lasted for good 6 months. As I am getting closer to big 4 zero, this is the best anti-aging investment for me.
Face roller- Jade and Rose Quartz. Budget $30. I know I know I'm pretty late to the whole party of face rollers of the world. I usually am a late adopter when it comes to new trends. This is applicable for almost all areas of my life except the software ( there I somehow will never be late to adopt). When it comes to face care, I rather wait and see the results of these new face rollers than be a guinea pig. Who wants to take chances with their face you know. This is the reason I never really invested in that face cleansing brush thingy- what you call it? I forgot. Well, clearly it's not important to remember. So let's move on. I used to use my hands and fingers for message all these years- that worked for good 20 years. Jojoba oil and fingers did the magic. But as I'm getting older, I notice my fingers get tired soon. Carpel Tunnel is making it all the more difficult. I do not even remember the last time I did full face and neck massage. That's a big no no. So, I want to give this face roller a try. Reviews seem good, most of my friends use it and vouch for it. But I'm not sure which is good for me- Jade or Rose Quartz. So this girl decided to go for both. $30 is not a big investment right? I'm worth it totally!!
Lock-down friendly Gifts or Stocking Stuffers for Whole Family
Holiday Celebrations (Garfield's Halloween Adventure / Garfield's Thanksgiving / A Garfield Christmas)- This is our all time favorites. If you are quit watching TV or on Netflix, you may need to order this DVD. Our friends and extended family enjoy this movie with us. We loved it so much that we bought multiple copies for gifts.It includes best holiday specials for all 3 holidays in one disc.
USA maps kids floor puzzle– Budget $15. This is a 48 pieces puzzle- 36 inches wide by 24 inches high. Great teaching tool for young children. It will give your child a tour of America, covering every state, along with its landmarks, animals, natural wonders, and more! Perfect for ages 3 and up. It is especially great to develop concentration and break away the screen addiction in young children. Also helps in developing motor skills. The best part is its from a US company that started their printing business in 1928 in Larchmont, NY
Dowdle Jigsaw Puzzle – Brooklyn Bridge – 1000 Pieces. Budget $15. Completed size 19.25 by 26.625 in. My family loves spending the cold winter days completing this puzzle. Best part is the puzzle is made in USA. I also love the re-closable collector box it comes with. The boxes have nice old country map style. I have repurposed 3 of these boxes for decor and storage throughout my home office and living room. If you are more crafty and have a bigger budget you can get these puzzles framed and display it for a rustic farmhouse look. We once visited an English cottage style home when we were in the market for new home and spent hours looking at various puzzle frame the owner had displayed in his house. Very nostalgic. Owner was going to leave all his English country charm decor with the house. We could have bought the cottage just for this purpose. But thank God we didn't. The house was too big for our needs and needed a tonne of repairs. Long story short, we are getting our fix for old style puzzle frame under $15 for now. so far, we have completed their Noah's Ark, Central Park, Amish Quilts, Wizard of Oz, Spirit of Christmas and loved them all.
Share your gift ideas
What are your plans for this Thanksgiving and Christmas? Most of the world is forced to celebrate this holiday under some kind of lock down since the start of 2020. This holiday is not about spending money on gifts that may not matter much. But this holiday is all about spending time reflecting on what is more valuable, more close to heart for all of us. We are all eager to go out and spend time with our loved ones. But let us wait a little longer, let us use this time to pray, to heal and to meditate on healing, wellness, close family relationships and bright future.
Wish you a very happy Thanksgiving and coming Holidays.
---
This article first published on
Consciousdebtfreelife.com
If you enjoyed this article, please consider sharing it on your favorite social media platforms. It will make my day. Thank you!
This article is proofread by Prowriting Aid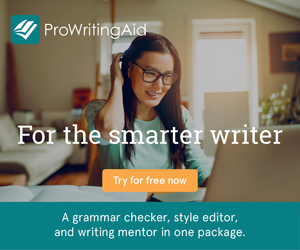 ---