Scared of overspending on this Black Friday? Use these top 7 Frugal shopping hacks to save money and shop smartly.
Usually, I write about Black Friday back in September or October. Last year, we were planning to get major updates done in our home and hence maintained a good wish-list to keep our expenses down. Check that post here.
But this year, we purposely kept our wish list to minimal. The reason? We are moving. There is just no point in paying for the stuff, even if we get it at the best deal. Moving from one location to another is pretty expensive here.
Disclosure: This post may include affiliate links. This means if you make a purchase after clicking one of the links here, I may make some commission. But this will be at no extra cost to you. I only ever recommend things I trust and use myself (or have used). You can read my full disclaimer here.
Top 7 Frugal Shopping hacks to save money during Black Friday
This blog is a frugal blog. The last thing I want to write here is to shop and spend a bunch of money during Black Friday. But if you are anyway going to shop during Black Friday for early Christmas gifts or for your small business, use these frugal shopping tips to stretch your dollar.
After all, a penny saved is a penny earned.
So here goes my first tip:
Frugal Shopping Hack #1- Find out how much will it actually cost you to own the stuff you get during Black Friday.
The cost of owning a thing is more than just the price you pay for it. Agree, you can get an item at a big discount during Black Friday. But, if you use it regularly, it is viable to purchase it at discount. If you do not use the item regularly and end up paying for its maintenance, storage, and moving for the long term, it will end up costing you more than you ever thought.
When you are planning big-ticket purchases, consider the price of the deal you are getting during the Black Friday sale. Calculate the price you will actually pay if it includes shipping, storing, fuel, etc. It need not be perfect. Just ballpark numbers are good. These numbers will tell you the full cost of ownership of this "deal" you are getting.
Case in point- If you are going to purchase a heavy item for your home, let's say a big BBQ grill and place it in patio during summer, find out how much space you need to move it to another area during winter. How much that grill will cost you if you decide to move within a year of purchase? How many months will you use it in a year? Now, some people will say, but BBQ is a big part of summer fun for our family. It doesn't matter how much it cost to own it as long as my whole family has a good time during summer. If that's you, go for it. Do not overthink. But for us, we used this giant grill barely 5 times last summer. I am a vegetarian, so only my husband cooked his BBQ meals. And now we are planning to move. It will take a good amount of money to pack it, haul it and store it because we will rent a home for a year. Usually, they don't allow tenants to have their own BBQ within the unit due to fire hazards.
Long story short, think if you really need to spend money on stuff you may not even use regularly.
Frugal Shopping Hack #2- Buy the deal only if you can afford to pay it with cash or payoff the credit card before the bills are due
Deals are such a buzzword. Marketers work almost all year to come up with clever marketing gimmicks to lure more customers to their products during Black Friday. I know that because I used to work for them. Ever notice the shiny colorful images and the models they use? Yes, that's the sign you need to ignore those ads.
Do not shop with a credit card in your hand. Please!
Shop with your budget in your hand. What do I mean by that? I mean, keep your monthly regular budget worksheet in your hand. Keep large future monetary purchases in mind (i.e. house down payment, new car, etc.) to keep spending in check. Also, do not forget your current monthly expenses such as Rent, Home, Car, Education loan payments, Utilities, Grocery spending, health and surprise miscellaneous expenses that may creep up during holidays.
If you are paying off credit cards or saving for retirement, don't forget those commitments during the holidays. Stay on track with your household and/or business budget. Don't have one?
Read our article– How to create a budget in under 10 minutes.
Because, if you spend more time on it, you might just quit and head over to the deals website/ shop.
In point no 1 above, you must have a got a fair idea of the cost of ownership of the item you are planning to get during the Black Friday sale. Now, take a look at your budget. If you spend money on this item, do you have room for your regular essential needs for this month? If the answer is yes, ask yourself- will I pay for this deal in cash? If the answer is yes, go for it.
If you can not afford to pay for this deal with cash, can you pay off the credit card before it's due? If the answer is yes, go for it. Else, just add the item to your Black Friday Wish-list.
Don't have a black Friday wish list? Get this one below.

Frugal Shopping Hack #3- Collect the coupons and discount codes for the items you need to purchase on Black Friday
This is a common money-saving hack. But do you know you can stack multiple coupons to get the best deal?
Get the Black Friday coupon from the retailer/ manufacturer
Shop for the item using the Honey extension to comparison shop. They have browser extensions for Google Chrome as well as Firefox. When you do not have a coupon, these browser extensions help you find the best price and available coupons online.
If the coupon provided by the retailer is not as good as their competitor and they provide the price match guarantee, take the offer of the competitor to them and ask them to match the deal for you
Ask for free shipping. Always ask if you are shopping in person. It's hard when you are shopping online, in that case try to get the minimum qualifying purchase for free shipping. Now, don't spend extra just to get free shipping. But if you have more than a few members in the family or friends wanting something from the same retailer, shop together and split the cost difference.
I am also running a 50% off on my personal use planners and printables shop. Visit the shop here and save 50% on everything.
Frugal Shopping Hack #4 – Add your wish list items into the shopping cart and walk away for a day
What? Yes, walk away for a few hours. Do not worry that the deal will not be available later. This is good for online shopping. In a few hours, the retailer may mail you a special coupon to complete the purchase. If you really can walk away from the cart, you did not really need it in the first place. If you don't need the item, let the cart be abandoned and save money for essential items. Only if you need the item and can't abandon the cart, use the special coupon for the purchase.
Note- not all retailers do this. So, use your judgment.
There are many ways to save money but use this tip as a shopping habit to save money all year. Check out 39 other money-saving habits to save money here.
Frugal Shopping Hack #5 – Shop online to save money on Black Friday. Avoid the impulse to shop in person!
Sometimes, we tend to get the deal just because other people are getting it. How many times have you noticed that you add more items to your shop, just in case they won't be available later because the stores are over-flooding with deal hunters looking for crazy deals? I did it once and my smart hubby just left the cart in the store aisle. Wow, it was heartbreaking for an hour. But we soon got fine with it. Later, hubby got a few things for our home on Cyber Monday, and ever since we never set foot in the stores during Black Friday.
– Save money on gas
– Save money on coffee and snacks you may consume while waiting in long lines at the stores
– Save money by sticking to the budget, which is hard to do when you in-store
– Save money by stacking coupons, which is also harder to do in the stores
I wrote extensively on using Credit cards smartly to get the most benefit out of them.
Read that article here- Cash is not always the King!
Frugal Shopping Hack #6- Keep receipts of everything you purchase during Black Friday
If you are like me, you will find the biggest bargain on something you really want and need. But you may not use it for 3 months or worse, forget you spent money on it. If that's the case, use your receipts and get the money back by returning the items you didn't use AND will no longer use. Ditto for holiday gifts. Many people buy Christmas gifts during Black Friday. Some people don't like the gifts they received in that case offer them the receipts so that can go return your gift to the store and get what they want in its place. when it comes to gifts, honesty is the best policy.
Money stress is one of the most common reasons people fret during holidays. This pandemic has caused more reasons for all of us to worry. Let overspending be not the reason to stress out more. Check out this article to do stress-assessment during holidays and start practicing self-care before Holidays. Free printable is included.
Frugal Shopping Hack #7- De-clutter and sell stuff to make money for spending on black Friday
It doesn't sound right, but it can help you in a pinch. I have done this multiple times. Every year, if we have a wish-list that's going to cost us an arm and leg, we start de-cluttering home in early summer and sell a bunch of stuff to make money that we don't mind spending on black Friday.
Check our de-cluttering hacks in this article.
Now this year, I am late in writing this article but you still have about a week to sell some stuff you don't use and make money. I just listed a dining table and slow cookers 3 days ago and sold them to make a couple of hundred dollars. I sold them on the local shopping app but Mercari and Poshmark have also helped me sell some household and clothing items in the past.
In Conclusion,
Black Friday is no longer just a day where you go out in the cold after a full meal of Thanksgiving and spend a bunch of money. It is officially a week-long shopping event. Actually, it's 8 days starting from Monday, November 22 to Cyber Monday, November 29. So do not be in a hurry to part with your hard-earned money. Finally, enjoy and let this Black-Friday week be guilt-free. Relax and have fun. Don't feel bad saying NO to the deals or asking people to help in your Thanksgiving meals. After all, this is a time for a celebration!
Use the FREE wish-list printable and budget worksheet to plan and shop smartly.
Do you have more tips to save money during this Black Friday? I would love to know about it.
---
This article first published on
Consciousdebtfreelife.com
If you enjoyed this article, please consider sharing it on your favorite social media platforms. It will make my day. Thank you!
This article is proofread by Prowriting Aid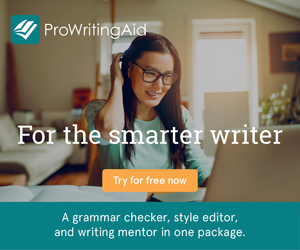 ---