Do you want to earn an extra income to get out of debt without working extra hard? This article covers the top 5 easy ways to make a decent side income without extra hustle.
The pandemic has changed the way we live, work, study, socialize and earn money (being impacted the most). But it has also given us a chance to explore more ways to earn income. Read further on 10 ways to earn an extra income. And contrary to popular belief, HUSTLE is NOT required!
Disclaimer- This article shares general health and well-being tips. Some links are affiliate links. As an Amazon Affiliate Associate, I earn from qualifying purchases. Earning Income is varied for every person. These are just some ideas that I recommend. The result will vary depending on your efforts. Read our detailed disclaimers here.
We are living in an over-connected "always-on" world. This world thrives on the gig economy. Every one of us is connected to the internet more than we need to. Why not use the internet to earn an extra income?
The only condition is you need to have a steady good internet connection and a laptop or a desktop. 2.4 GHz or less will do. 5G is not required.
Earn an Extra Income in 5 easy ways
Technology has made it easier to earn income in more ways than ever possible in the past. Anyone can start earning a side income from simple online jobs in this gig economy.
Remember, you do not need any special skills to increase your income. Start with what you know and where you are. But once started, continue trying for a few months and never give up.
You will need only a desire to learn, patience to follow through, and discipline to master the skill of your interest. A few hours every week or a few minutes every day is good enough to get started. Of course, if you have a basic understanding of computers, the internet, and marketing, you will be a few miles ahead. But even that is not a requirement.
I have seen people of all ages break the barriers of internet marketing and are rocking their internet businesses, at times better than millennials. My favorite two people are Melody from PLRofthemonth.com and Steve Dotto.
I love Melody because she keeps learning new things and sharing them with others freely. When most people retire from their full-time job and depend on social security, she is empowering herself and others in her age group as well as younger people to start making money from low-content books.
Join us in her Kitchen Sink Membership Group to learn in-demand skills and get support in turning your hobby into a money-making business.
We meet on Tuesdays and sometimes on Thursdays of the week and share what are learning and using to make extra income.
1. Sell your stuff to earn extra income
The most common way you can earn a little side income is by selling the stuff you already have lying around your home. There are many selling websites or apps that let you sell your gently used or unopened stuff for a small commission fee. Mercari is a good example of selling household stuff, books, and event arts. For all those fashion nerds, Poshmark is another good option.
The best is you only spend a couple of minutes listing your products on these platforms. They are up on the platforms until they are sold. So you earn money while sleeping. You get paid only when you ship the item sold and the buyer gives you a rating.
eBay, Facebook Marketplace, and Etsy are also other options for selling your stuff and making money from it.
2. Promote your favorite products on social media and earn extra income
First of all, if you have been reading this blog for a long, you know that I do not promote spending your hard-earned money on frivolous things that do not matter to you.
I'm a promoter of conscious living, which includes the conscious consumption of necessary resources. So, I recommend unsubscribing from all the promotions from marketers as much as possible.
Still, we, the consumers are the drivers of the economy around us.
We all buy stuff when someone recommends it to us. When you like the product you use, you tell your family and friends about it. It's word-of-mouth advertising.
Marketers have been relying on it for the longest time known to us. That is why reviews, ratings, and testimonials are so important for every business.
Consumers are getting smarter and they know that marketers are doing every possible trick in their books to lure consumers to buy more. Since the age of Internet marketing began, marketers have improved their word-of-mouth campaign strategy by rewarding their consumers with affiliate promotion income.
Now, I'm not saying go on the affiliate bandwagon and sign up for a bunch of markers promotion campaigns to earn easy money.
If there are certain products and services you love and appreciate, why not register for their affiliate program?
This acts the same way when you leave your honest reviews on Amazon and other online shops. The only difference is you get paid for recommending the said products/ services to your family and friends.
When you sign up for the affiliate program of the manufacturer/marketer, they assign you a dedicated affiliate id. This id can be shared on social media, emails, or text messages. If someone from your family or friends decides to purchase it via your affiliate link, you get a small commission from the manufacturer/ maker as a special thank you.
Just make sure you only promote the products or services you genuinely love and enjoy. These products must solve the need of your friends/ family.
If you just keep promoting stuff that you do not even value, it just doesn't leave a good taste for your friends or followers on social media. I personally love Ultimate Bundles and I love promoting it to my family and friends.
No matter if you are a beginner or experienced in affiliate promotion, Ultimate Bundle is for everyone including homemakers, crafters, students, business owners, and people doing full-time or part-time jobs (s).
I love that they believe in educating their readers in a variety of fields from money-saving, making money with your crafts, blogging, homemaking, homeschooling, health and wellness, homeschooling, and many more.
Their education bundles usually include 40-100 + products such as ebooks, courses, printables, and workbooks whose retail values together easily exceed thousands of dollars if bought separately.
These bundles are run for a short period of time, usually for a week. During this week, the bundles are marked down heavily up to 90-97% for the benefit of people who are on a budget.
Most bundles are priced between $27- $97 and they also offer payment plans for high-value bundles. All bundles come with 30 days of no question asked money-back guarantee.
They train their affiliates on the marketing and basics of promotion. The best is they believe in ethical promotion. What I also love is you can contribute to their bundles by sharing your creative projects, ebooks, courses, etc. When you do that, you earn 70% on personal sales as a contributor to the bundle.
I personally have been purchasing their bundles for Herbs, wellness, essential oils, blogging, and stay-at-home survival bundle for years. But when I discovered that if I become their affiliate, I can buy these amazing books and courses at a 40% discount, I jumped and signed up for their affiliate program. Learn more about them and become their affiliates. It is one of the fastest ways to earn passive income.
3. Sell simple ebooks, printables, and workbooks to earn extra income
If you love lists, to-dos, planners, and workbooks for your home and work, you will enjoy this gig.
All you need is a basic computer, a Free Canva account or a basic Microsoft work, or a google drive where you can create simple printables and workbooks. I personally like the free google drive since Microsoft started charging people for their Microsoft Office 365 product every year.
I have created simple printables using Canva in under 20 minutes. Check a few of my printables below.
I also sell commercial-use printables, ebooks, and planners at my other store at P4PLR.com. Get your first Sample Templates for FREE today!
I also started my ETSY shop last year. Sadie Smiley from Smart Passive Income Pathways taught me how to build an ETSY empire. Before this, I took other courses as well but this course is perfect if you want to use a FREE Canva platform and want to learn a variety of products from printable Calendars, bookmarks, and gift tags to full planners.
4. Earn an extra income from your blog
If you are reading this blog, you're familiar with the world of blogging. It is nothing but a digital diary, except you share it with the world. But do you know, that you can also earn a decent side income with a basic blog? With little more effort and smart strategy, you can also a full-time income from a profitable blog or a website.
If you think blogging is getting outdated, don't be. Every day new blogs or websites are created. It is one of the smartest ways to create your digital asset and earn returns from it with a well-thought-out vision and action plans.
As I mentioned earlier, your blog is your place to sell your ebooks, courses, journals, and planners. This year, I started learning how to make easy planners for my busy readers. I met so many helpful creators who trained me on making these planners in a very short amount of time.

To get out of debt, sometimes it's best to earn extra income in addition to your full-time job. There is only so much saving you can do. After all, we all have daily necessities and responsibilities. The best way to earn an extra $500 and more is to make low-content books such as coloring books, and printables and sell them on your blog, ETSY shop, or Shopify store.
You do not need special skills or reinvent the wheel. All you need is an inspiration and some basic tools. See how people are earning a full-time income from these low-content books.
5. Become a Virtual Assistant for Extra Income
Do you have in-demand skills like proofreading, writing, teaching English, or just designing book covers on Photoshop? You can offer these skills and charge for them for a good side income. You do not even need to leave home or your current job for these side gigs. Search for work-from-home opportunities on Indeed.com

If you are looking for more ways to earn income, check out my friend Peggy's in-depth article on starting an online business for FREE here.
Why do you need another income source?
If you have just one source of income, it's prone to surprises even if it has been your steady source of income for years. Growing economic concern has made it tough for small, medium, and big businesses to stay afloat.
The economy is so dynamic. Depending on the industry you work in, there may not be a demand for this industry in the future as much as it is now. Think about the print media. It is still present but now it is heavily shifted to print-on-demand. Companies are entrepreneurs looking for ways to cut costs and reduce waste. I personally consulted many entrepreneurs and businesses on how to improve efficiency by focusing on essentials. So, it is all the more important now to explore alternative sources of income. Keep learning new skills that are in demand now. And learn to make money from them.
When you keep learning new things, it improves your cognitive ability. The days are gone when our parents and grandparents had taken just one degree and worked in their chosen field for their entire lives. We are constantly asked to upgrade our skills at work. More skills mean more money.
The monotony of the same old job hampers our creativity. Some of us love routines and the security we get from those routines. But some of us are craving new beginnings, more creativity, more living, and less stress of routine jobs. We call can learn a few skills easily and earn from them while doing our current job(s).
---
This article first published on
Consciousdebtfreelife.com
If you enjoyed this article, please consider sharing it on your favorite social media platforms. It will make my day. Thank you!
This article is proofread by Prowriting Aid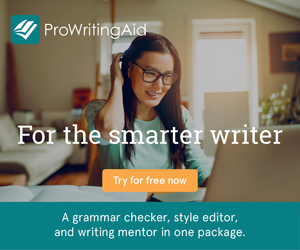 ---