Back to School season is almost here. Get ready for the school with these 40-money-saving tips you can use for school supplies, clothing, and craft supplies.
It's one of the busiest and most expensive times of the year! Some families find it challenging to save money to pay their children's school fees whilst balancing the household budget. But it does not have to be that way.
This article includes everything you need for the school year with the least amount of stress!
Disclaimer– This article includes affiliate links. As an Amazon Associate, I earn from qualifying purchases if you decide to purchase any items from the links at no additional cost to you. Please check out the full disclaimer here.
Do not forget to snag FREEbies sprinkled throughout the article.
I have also included a handy back-to-school shopping checklist printable to make this season extra fun!
Sing up to our newsletter and receive these FREE checklists instantly.
Follow this list to ensure that you don't forget anything before the new school year starts. Keep this list in your household binder or school binder for ready reference throughout the school year.
40 Back-to-School Shopping Tips to Save Money
Create a back to school shopping inventory list. If you want help, you can download this one.

Create a handy wish-list- Create and prioritize your list of back-to-school shopping needs. Always remember to focus on what absolutely need for your school year and your children's next stage of growth. Everything else just occupies the dust and wastes money.


Shop your home and office for what you already have but stored away. Sometimes, we forget that we have pens, pencils and other school supplies bought last year. Dig them out and put them in the inventory sheet.
Take your budget out and see how much room you have in there for school supplies. If you have not created a budget yet, use this simple budget worksheet.
5. Set aside a budget- for both school supplies and for home-school projects.
6.Take your inventory list and wish-list out, and start noting the priorities for you and your office, school and children for each month.
7. Start writing the prices for the things you absolutely need and may want. List down the price per unit and the bundle price. You always get better deal by buying in bulk. But you must have the need to use up what you buy in bulk. If you have a smaller family, do not fret, I have got a special tip for you below.
8. Sign up for the store email to get their coupons. This is optional. I recommend creating a separate email for getting promotional emails.Or you can use your regular email and create promotions folder to receive special deals in that folder. Keep these emails and the special discounts in them along with due dates handy. List them down on the printable I have provided.
9. Also, sign up for thrift store emails. They have special days when they offer deeper discounts to already discounted products. I personally have bought office organization, electronics and a good shredder under $5. Good will also have good quality school supplies. If you are on a tight budget, head over there before anywhere else for your home-school or stationary needs.
10. Start collecting coupons either from coupons.com or from your newspapers ( if you subscribe to them). Do not waste time cutting coupons yet. You may not need to cut them as most paper coupons by manufactures are also available in digital format. You can load these coupons on the store loyalty cards.
11. Most popular brands like Bic, Kleenex and Post-it usually publish coupons during July, August. Some stores let you combine manufacturers and their own store coupons. This saves a good amount of money.
12. Don't forget the magazines where you get coupons. I love Stop and Shop's store magazine; they have great recipes, meal planning tips and special coupons as well. If you are a loyal member of Stop and Shop, this magazine is available for FREE. Just ask the store employee to include it in your shopping bill.
13.If you are homeschooling, you may not have to worry about new school clothing. So, take your time and shop after the back-to-school sales ends. If you are not homeschooling, look for what you have already got rather than going out and shopping for every new clothing item.
14. If you must shop for new clothing, check out the clearance section in Target on Mondays. They mark down kids' clothing on Monday. I often find high-quality cotton organic clothing in the clearance section on Monday night. In general, if you are a Target hopper, use their store app to maximize more savings.If you are out and about for shopping on Monday, look for Old navy's deals on Sunday night or Monday Morning. They usually mark down school clothing for children on these two days.
15. Shop for clothes and supplies at the same time. Costco, Target and Walmart are some of the stores where you can get everything your child needs for the school year. This saves time, money and decision fatigue!
16. Shop sensibly and timely. August is a great time for school supplies as you will see great sales but you can snag good deals on amazon on lightening deals in Costco during fall season and even in winter.
17. Compare prices between the stores- In the last couple of years, online stores have been making their prices as clear and transparent as possible. This is because people are becoming more and more price-conscious. And it is a good thing. And hence it is the topic of this blog- being conscious and being debt-free!
Most stores offer price match guarantee. Use this guarantee to save more on essential school supplies.
18. If you can't find a coupon for the store where you are planning to shop, see if they can do price matching for you. That way you do not have to make a special trip to the store that has a sale. Many stores do price matching. I know of Staples, Target, Joann, Office Depot. Always check their policies first or ask their store employee.
19. Reuse supplies- learn to make notebooks as a craft project with your kids. You can get bulk papers from Costco or even the thrift stores. Some of the DIY notebooks from my childhood are still on display in my mom's home. Same goes for files, folders and binders. Good quality files and folders can last you a long time. We have been using some binders from last 10 years. They are from Costco.
20. Shop at dollar store for simple school supplies. They have an excellent collection of poster boards, planners, books and coloring items. My favorite is organization bins for school supplies and books. I have also got excellent quality 3 subject notebooks from Dollar Tree. Wall Calendars, notepads and party supplies are also excellent there.
21. If you are overwhelmed and need help to put together everything you need for your child, look for bulk back to school boxes. They include essentials you will need for start of the school. It includes 30+ essential items so you will not miss out on anything and also save money on gas going to 10 different stores. Check out this 32 pieces essential school supplies. It saves time and energy.It is also a great gift for first day at school for teachers.
22. Speaking of shopping at different stores, make a wish-list and add the coupons where you get the best potential deal. Then hand over this wish-list with the coupons to your family members. Let everyone pull the weight on back to school preparedness. Everyone can work with a dedicated budget and get organized in a brief span of time.
23. Buy second hand school supplies and school furnishings. Amazon has an entire section of renewed or refurbished items. Years ago, I found a gigantic bag of lined paper from a teacher who quit her day job to teach part-time at the local library. She sold me 30 rims of the excellent quality lined paper from Staples for $4. I'm still using these sheets.
24. Shop basic supplies. e.g. stick to the basic pencils, basic notebooks and basic erasers. They work so much better than cute or different shapes of erasers. You do not need fancy graphics calculator. A simple $1 calculator is easily available at Dollar Tree.
25.Shop during tax-free weekend. Find out if your state qualifies for tax-free weekend. If you do not live in the tax- free state like our current president, you are not working with the system here. We all have something to learn from them. They know how to work with the system and invest in million dollar houses. For now, you can find the nearest state where you can also enjoy a day or two of vacation.
26. If you have relatives or friends living in tax- free state like Delaware, Montana, New Hampshire, Oregon and Alaska, ask them if they can help you shop with back-to-school supplies.
27. Shop with cash back sites and stores that give you special rewards. Use Ibotta, Honey and Retail me not to find the coupon before you shop. don't forget the online learning websites like Udemy they almost always have discount on their most popular course but during August, check them out before spending money on high value courses anywhere else.
28.You can also buy the discounted gift cards Card bear and use them to shop at Old Navy, Staples, Target, Walmart, JC Penny, Michaels, Office Depot and Walgreens
29. Do you collect your coins? Use them to get gift cards at the grocery store. And shop with those gift cards for school and office supplies. Make sure you download all digital coupons on that stores' loyalty card and after shopping get the cash back on Ibotta if the shop is taking part in the Ibotta rewards program.
30. Dollar tree also allows using coupons. Sometimes you can snap pens, pencils from Bic completely free. These savings add up fast. While at Dollar Tree, check out their party supplies, Greeting cards, and of course the organizing bins!
31. Shop early on Sunday morning when the stores stock up on back to school supplies. That way you get the best products and get time to shop peacefully.
32. Check out TJ max for home decor and school supplies. Their yellow price tags show final markdowns.
33. If you do not mind sharing your phone number with the retails stores, they will send you special coupons on the phone in text message. Shops like Macy's, Kohl's, Gap and H&M are some stores that send special coupons via text.
34. If you are a Bed Bath and Beyond loyalist, look for their coupons too. I do not really shop there anymore. So I give away all the coupons I get in the mail.
35. Don't forget the craft stores like Michaels and Joann. They usually have 40% off coupons but during July, August they have a clearance section too.
36. Swap your great school supply finds with your best friend or another home-school family. Sometimes, to qualify for the bigger discount, make a minimum purchase. But what if you need nothing to add to your order? Check with the other homeschooling family or your friends who have children in the public or private school. They will often take up the supplies from you. We've done this to snag good deals at Staples a few years ago. 3 Families joined together, and we shared notebooks, index cards,m coloring pens, pencils in our joint shopping haul. It was fun for us and for the kids.
37. Speaking of swapping, if you need any school supplies that are costly or equipment that you think you will not need more than a few times a year, check with your friends or other home-schooling families. If you ask, they would be happy to lend this equipment or supplies to you. If lending is not an option, bartering or swapping always works.
38. You do not need to shop for all school supplies or office supplies during July and August. Just like school clothing, stores always run great discounts throughout the year. e.g. for craft supplies and projects, check out Michaels and Costco just before Halloween.
39. Always check if the office or school supplies qualify for the tax credits. Many times, they do. Always save your shopping receipts or add your final purchase amounts in the handy wish-list tracker I made for you. This way you will not forget to add it to your annual tax preparations.
40. Always save the recipes just in case you need to return the poor quality or unused supplies. I know I will return the huge bundle of these pens to Costco because these pens just do not work well. Halfway through the use, the ink dried up completely.
Shop smart- select only key stores for all your shopping needs. Shopping online is the easiest way to get your kids their back-to-school supplies. Get everything from school supplies, dress codes, and regular clothing too with just a click!
With these 40 money-saving tips, it will be so much easier to save money this year for you and your family.
What should I buy for back-to-school supplies?
It depends on your children's education needs, really. If you are a small business owner or an entrepreneur, you probably are looking for deals on office supplies. Below I have listed common supplies that might be useful for your current role.
Please note that you do not need many of the items below. I remember when my mom was educating us at home; she did not have access to many items listed above. She taught us to be resourceful and to use what we have. That is where we learned to make DIY notebooks, arts, and scrapbooks.
Always focus on your academic success. Pick up only those things that will move you and your children to the next stage. Start with the basic essential supplies first. If you have these supplies from last year, use them up first. Take a stock of what all you need and in how much quantity for these basic supplies. Always remember, you can reuse many of these stationery items for multiple purposes.
Essential School Supplies
3-hole punch- A good solid-built hole punch will last you a lifetime. I like this Bostitch Office HP12 3 Hole Punch. It has 12 Sheet Capacity, so you can do bulk punching easily. I like that it is sturdy metal construction. Keep one at the home-school command center so all the kids can access it at one location.

Post-it Flags- These Assorted Color Combo Pack of 320 Flags are great for all your needs for an entire year or two. It includes 200 1-Inch Wide Flags and 120.5-Inch Wide Flags, 4 On-The-Go Dispensers/Pack. Check it out here.

Highlighter pens– There is a huge variety of highlighter pens. The best ones are from Zebra Pens.
For getting a variety of learning tools and projects, look into Amazon subscription boxes here. For one monthly fee, you can get to try creative projects, coding, books, chemistry, woodworking, clothing, kids educational activities, STEM discovery boxes, etc.
Extra writing supplies.
Fountain pen- I always liked writing with a traditional-style fountain pen. There is something about these pens that make the writing so exciting. I have always used Parker Pen like this one with their Quink ink bottle in black and blue color. But there are many more options for new fountain pen users. Back in the days while in college, my father gifted me Parker 51 fountain pen in red color. I still have it at my father's home. I can't spend that kind of money now. Plus I doubt the quality will be the same now.
This pen has a smaller nib size so you can practice writing with an ink pen.
Now that we covered the essential school supplies, let us explore the special supplies for teachers, homeschooling families, and for small business owners or Entrepreneurs
Best school supplies for teachers
Bulk Crayons by Crayola-This comes in 24 packs with 24 assorted colors.
School grading stamp set – These are great to encourage and congratulate your students. The auto re-ink makes over 30,000 impressions, so they will last an entire year if you use them well.
Sticky notes in bulk by Post-It. It comes with 24 pads in different colors. This whole pack will last a long time.
White out Correction fluid- A must for every teacher.
Ergonomic lumbar support chair for desk work and office. This one by Gabrylly is super cool.
We use a leather cushion chair but it gets too hot after a while to sit on and takes up a huge space in our small home office. So, we will be switching to this one. The neck support is a bonus.
Standing desk for teachers or home office.
This one comes in different sixes. If you have the budget, get the one with bigger dimensions as it can hold your books, multiple monitors, and printers as well.
Desk Organizer
This wire mesh organizer looks compact but it holds a ton of paper, files, and school supplies. I love that the sliding drawer has also meshed design so you can see the contents at once.
Dry-erase boards in bulk for students-
These are great as each mini whiteboard size is 9″ by 12″. They fit perfectly over the lap and come with 36 pens and 36 erasers.
This is great for class presentations, meeting notes, to-do lists, and agenda display for the day. Use this as a memo board for your school, home-school, home office, or even in your kitchen to list quick recipes, shopping lists, etc. It does not come with dry-erase markers though. But you can get the low-odor Dry Erase Markers from Expo here for under $10. They come in packs of 8 and assorted colors.
Magnetic Dry Erase Calendar for a month. This is good to stick on metal surfaces and it is also quite thick. You can get 2 of these to plan 2 months in advance or get the full year dry-erase calendar by Scribbledo like this one. It comes in both horizontal and vertical layouts.
Tapestry for a classroom. This one from ETSY is so inspiring for the playroom, home-school, and school rooms.
Must have school supplies for homeschooling families
Every homeschooling family is unique in its homeschooling approach. If you are a member of the home school community, they may provide the school curriculum, textbooks, and basic writing supplies. You may not need anything extra during the school year. But, below are some essential supplies if you need to restock them.
Scissors- For making paper crafts and for hand-eye coordination activities, you will need kid-friendly scissors. The ones by Blue Summit have a comfortable grip for smaller hands. They also come in 3 colors so each kid can use his or her own supplies. A pack of 12 will last for a whole year or more.
Mobile Double-sided Magnetic Whiteboard.
Books organizer– This one from eBay is also great for toy storage, school supplies organizer, and a catch-all for your home school or home office.
Calculator- Stick with the basic one unless you need one for complex calculations at university.
Small wall organizer for Washi tapes- I love this vintage one. It is small enough to hold your art supplies and it can be put on the wall.
3 tier slim storage cart on wheels. This is excellent for small home school rooms or office rooms. It also stores all the cleaning supplies you will need in your classroom when the school opens up. One note- please use Eco-friendly cleaning supplies than hard chemicals for your classrooms. They sanitize equally well and keep the environment safer for you and your kids.

Supplies for a Frugal Homemaker
As busy moms and homemakers, we all have more things to do than anyone. Busy millennials struggle the most with homemaking, I wrote a short article about homemaking. Read it here. It includes a couple of essential supplies. You will get many of these supplies on a deep discount during back-to-school sales.
Homeschool Mama Teacher Journal-
This simple, minimalist undated-lined journal will help you write your homeschooling thoughts, prayers, challenges, and even milestones you want your children to achieve. Include motivational posters and lots of space for creative journaling and morning pages. Journal is for Personal use only. The instant download comes in PDF format.
Get Journal here
Homeschool Printables for Kids
Get the Homeschool Printables here
Huge collection of Homeschool Printables for Pre-K+. Digital-PDF format. Instant download. Pay one and print as many times as you need. This bundle includes Printables for A to Z practice, 1-100 numbers, Address Practice, Tell the time, Identify the color, the weather, the animals, and A to Z flash cards.

Paper organizer- Every home needs help with paper organization. Even though most official communication has moved to electronic form, we still need to store physical papers. This paper organizer is compact and stores essential paper work.
Calendar and Basic Planner – There is something about making lists and checking off items that keep us all feel accomplished. But nothing beats a regular calendar and basic planner. On this blog, you will get an Abundance Planner for 2021. We still have 6 more months in 2021, so download it for FREE and start using it. Soon, I will also add 2022 calendars for you.
Sign up for our newsletter to receive it as soon as I publish it here.
Sign up here
Shopping Lists and Organizer-
Back to school shopping lists– Get these FREE Checklists and Shopping lists for upcoming back-to-school shopping.
Download for FREE
Monthly Meal Plans and Grocery List Organizer-
When you have daily meals prepped and planned for a week or even a month, it is much easier to manage other household needs. Check out this Monthly Meal planner. You can print it out on a color printer or in grayscale.
Monthly Undated Calendar for Home-Management Binder- Use these undated calendars to plan your school events, parties, online zoom courses, teacher-parents meets, and meal plans.
Ziplock bags- These ziplock brand bags are great for lunch boxes, storing school supplies, or on-the-go storage of small supplies. With multiple sizing, this bulk box will last for a year for a small to medium size family.

Self-Care worksheets and self-care monthly planner.
As busy homemakers, looking after others is often our first priority. But it is a quick road to fatigue, anger and worries.
This simple Self-Care Planner helps you make yourself a priority and fine-tune 8 areas of your life where you are most likely stressed. 67 pages of worksheets, assessments, and habit trackers!
Click here to get the Self-Care planner bundle
School supplies to make life easier for busy entrepreneurs
Portable hard driver- external– Every person these days has more digital storage needs than we ever needed in the past. The default computer storage space is just not enough. We are living in a world where information is widely available and collected. For more storage, Seagate Portable 1TB External Hard Drive HDD is excellent. Click here to read the details and reviews. I love that this one comes with 1-Year Rescue Service.
For people working with a large amount of data or multiple teams, this 4TB portable Hard drive is a good option.
Laptop backpack- If you work remotely, you may be carrying your digital devices with you. A good sturdy laptop bag is a must for protecting those devices. Check out this laptop bag. It fits the bill for the most common needs of an on-the-go busy entrepreneur. I have one from early 2000 by a company called VIP. I got it overseas and it's still going strong.
Rocketbook Smart Reusable Notebook – If you love taking notes and working with lists, the planner is your best companion. But what if you don't like printing the planner pages or do not like working with digital planners on iPad? Check out this Dot-Grid Eco-Friendly Notebook. It's been on my wish list for the last couple of years. It comes with 1 Pilot Frixion Pen & 1 Microfiber Cloth.
Amazon Basics Legal/Wide Ruled 8-1/2 by 11-3/4 Legal Pad – This is a must for taking meeting notes, project planning, and making simple to-do lists. You will get them in bulk from Amazon or in Costco. Both are good. Check out this 12-pack bundle from Canary.
Sticky notes- Mr. Pen- Sticky Notes Set, Sticky Notes Tabs, 410 Pack. These are great for bible study as well. As per their advertisement, they are Strong Adhesive For To Perfectly Stick On Paper, Walls, Monitors, Bulletin Board, Etc. I love that it comes with the case like a notebook so all sticky notes are cleanly organized. It is a must-have for remote learning or home learning and for book lovers or students alike.
Peel and stick envelopes- If your business involves shipping physical items, you will find these 500 packs of peel and seal envelopes from Amazon Basics quite useful. They are security-Tinted Envelopes. See if you can get them with the coupon from Amazon.

Scotch tape by 3M- This one is heavy duty – great for shipping and mailing your products to the buyers.
Thermal Laminator- This laminator by 3M is an excellent economical version for teachers, homeschooling parents, and small business owners to laminate frequently used documents, recipe cards, and kids educational printables.
Special gifts for the first day of school.
Sign up to Download FREE Bulletin Board
File Hanging organizer from Amazon Basics– This basic pack of 25 file folders is enough to store your school paperwork for a year or a semester, depending on your school needs.
In the end,
Getting back-to-school things can be expensive if you do not plan well in advance. It can be tough to keep everything for kids in the house, from clothes to stationery to electronics and the new backpacks. Reduce the overwhelm by using the FREE back-to-school checklists and plan well. Use up what you have and get what you absolutely need. Rock your school year with these 40 money-saving tips during the back-to-school season.
---
This article first published on
Consciousdebtfreelife.com
If you enjoyed this article, please consider sharing it on your favorite social media platforms. It will make my day. Thank you!
This article is proofread by Prowriting Aid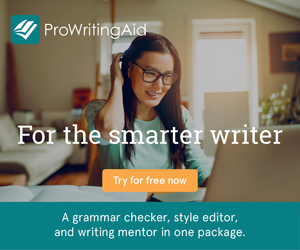 ---