This Christmas 2020 is different
Every Christmas we look forward to celebrating holidays and winding down for a coming new year. But this year, Christmas is different. Pandemic, social distancing, mandatory closure of local businesses, and air travels have made this Christmas gloomy. Many of you are stuck at home, not being able to travel to spend holidays with your loved ones. Even though we are all hurting, we can still make this Christmas better than any in the last few decades by sharing our blessings with others?
When we give generously, with an abundance mentality, what we give away will multiply

– Henri Nouwen
Pandemic Friendly Christmas Activities
Donate to the Food Bank
During this Christmas holiday season, many people are looking for help from food banks. This is the time to stop hoarding food supplies and share our bounty/ blessings with those who need it the most. Most food banks in the city accept food in unopened, unexpired food containers. But that does not mean you can not donate your homegrown food. Check with local food banks. If you do gardening and have surplus food, you can donate it to the local shelter or food bank provided they accept the homegrown veggies and foods. Most will accept good consumable food this year as there are global food supply issues.
2. Save $20 per week per person.
If you participated in Thanksgiving 2020 $1000 saving challenge, you have seen the power of saving small amounts of money consistently. If you did not participate in that challenge, there is still time to save a good amount until Christmas rolls around. This year we are saving $20 per week per person. So if you are 4 people in your household, over a period of 5 weeks you would have saved $400. Use this amount to get a good useful gift for your family members that you all can enjoy or invest it into emergency preparedness such as stocking up on essential batteries, medicines, cleaning supplies, etc. We plan to use this amount to replenish our Emergency Fund.
3. Drop off Christmas shoe-box full of toys
Do you know you can still donate the toys to a local shelter? How about making this year special and build the box full of toys to send to kids to faraway locations? This year, let us bring an extra smile to them. Samaritan Purse organizes Christmas shoe-box toys donation every year. Check them out here. You can even build an online Shoe-box this year at a slightly higher price but you do not have to go out to get supplies and drop off the boxes in person. Learn how to do it here. It just costs $9 to send this box off to kids who do not get Christmas gifts. You can add not just toys but useful learning supplies as well. I usually send one toy and loads of school supplies, a water bottle, and warm hats to keep the kids warm in harsh weather. I collect these supplies throughout the year for this goal so that when it comes to Christmas, I do not have to spend any more than just shipping costs.
I want this journal!
4. Post one item for sale on online selling platforms
This year, you can earn some holiday instant cash by selling some unused and good quality homemade items on selling platforms like Mercari, Poshmark, eBay, and a lot of other selling apps. I personally have good success with all of these apps but there are more. FB marketplace is also good. I also sold some cool high-end fabric, handcrafted copper bracelets, and some other gear in Poshmark. Check out my closet there with the name BLESSINGS1010. For a limited time, they are offering my friends $10 off for the first purchase. Just enter the code BLESSIGNS1010 at the checkout.
5. Make your own simple Christmas Cards
This year since we all are social distancing and staying indoors often, why not make your own Christmas greeting cards? I love to make gifts for my loved ones but when it comes to Greeting cards I rely more on ready-made boxed greeting cards. This year for the first time, I'm venturing into making my own Christmas cards with the DIY supplies. I found a great deal at my local Micheal's but if your local store has empty shelves, check this one from Amazon. Actually, this one is a better deal than what I got because you get to make 50 cards with this DIY kit.
6. Post 3 more items for sale & Promote
If you have already sold that one item you listed for sale, why not post some more. And if that item has not been sold yet but it got interested from potential buyers, why not give them more options to buy from? Many buyers are searching for gifts online this year. But they tend to shy away from buying from someone who has only one item listed on their online shop. I would be the same. So I slowly started listing more items on my online shops. Over a few weeks, I have listed more than 10 items to sell. Every time the sale notification bell would ring ( even in the middle of the night- just kidding :)), I would jump with joy, do a little dance and go all out on printing the shipping label, packing the sold item, and scheduling the mail pickup. And the joy of making a sale is so much that the next day I would list more items for sale. Fun times! Bonus, Mercari is giving a $5 bonus to you when you list your first item for sale.
7. Take Blankets and Supplies to an Animal Shelter
Do you have extra warm blankets and winter accessories in good usable condition? You can donate them to the local animal shelter. Our furry friends will be so thankful to receive them ahead of harsh winter days.
8. Make a list of 5 Things you can make and sell
So far, you have listed items from your home to sell. Why not make simple crafts that you can make in a few days and sell? I'm thinking of DIY wreaths, greeting cards, journals, vintage ephemera, cookbook collection- for this one, I am planning to gather vintage once-popular cookbooks and arrange them in a nice basket for sale. Also, DIY bead bracelets are in high demand these days.
9. Donate books to Charity
Do you love buying books and keeping them at home once they are read? I do. I tend to hoard books more than anything else- no that's not true. I also hoard writing supplies. But that's not the point. If you know you have enjoyed the good books but you do not need to refer to them again in the distant future, donate them to a local charity. We got hold of a vintage encyclopedia from 1976 this year.
For months, I and hubby loved going through these vintage books and enjoyed reading what life was like in the early 60s and 70s. Now they are on a nice display but we are running short of space. So it is time for them to go to local book charity.
10. Make a Homemade Decoration for Your Tree
How often do you buy the tree decor items? I have some that I keep reusing year after year. Some of my friends have special Christmas ornaments they store neatly in their special containers. This year, try making some homemade tree decor items. I'm thinking of cross-stitch or needle-craft items, wooden hanging decor, DIY fall decors, or crafts from dollar tree craft supplies.
11. No spend weekend challenge
Try doing one weekend no spend challenge while staying home. Do not spend any money on this weekend. Do crafts, bake your favorite cookies and cakes, make hearty homemade meals or just snuggle with your favorite books. Save the money you usually spend on going out and dining out.
12. Use up food in your pantry
Take a look at your pantry, refrigerator, and freezer. Do you have any food there which is past its expiry or simply has gone bad? If yes, you are paying way too much for the food.
Say no to food waste. The no-spend weekend is a good start to use up what you already have stocked up in your house. We are making a big batch of chili, pasta sauce, gluten-free pancakes, and vegetable fried rice for this weekend- all from the pantry food items.
13. Donate Christmas Decor
This Christmas, many people are looking for free and affordable decor items. Every year Americans spend a good amount of money buying new decor for the holiday season. Why not donate the colorful decor items this year? You will spread more cheer and with decor items, the cheer will last longer in someone else's home. Think about donating the Christmas tree, lights, wreaths, tree decoration items, gift boxes. Use your imagination and lighten someone else's home this year.
14. List your homemade gifts or crafts for sale
If you have been creative this month and made some homemade gifts- why not list them for sale online? Just for fun, see if you made get likes from potential buyers. So far, I have listed DIY macrame, Necklaces, aprons, and 2 of them got sold already. You might just discover a new hobby that has the potential to become your new side hustle.
15. Donate your time for a charity
Those of you who can take time out and offer help to charity, share your time. It's invaluable. You do not need to go out for this. You can offer online help also.
16. Post 7 more items for sale
Ditto like point no 8 above. Keep listing items for sale and keep earning some more money. Once you see how quickly you can earn some good change, it will motivate you more.
17. Throw out broken unwanted things
I have to remember this one for myself because a Frugal person in me keeps finding ways to use the broken items. If they are completely unwanted, they go to the trash but most times my re-purpose and recycle projects keep adding up. So this month, I'm throwing away, bag organizer (why am I holding it anymore? I am down to just two bags now) and some broken Tupperware. I did sell my jewelry holders, makeup organizer, make up (unopened- don't judge me so soon), some kitchen pans (they were extra), lunch boxes, water jugs on Mercari and Poshmark. None of them were broken though- they were just unwanted.
Broken ones are out in the trash. So far I have thrown old broken clothes drying rack, food storage rack, and shoe rack. I also threw away empty containers of laundry and dish detergents. I have already repurposed many of these in the past and they are still going strong.
18. Join FaceBook marketplace and promote items for sale
If you love Facebook and spend hours on it connecting with your friends, why not use their marketplace to sell your stuff and generate some quick cash for the holiday season? I have friends who make a good side-income doing garage sale on Facebook- only they don't have a garage. They use FB marketplace to list the household items they no longer need or use and de-clutter their homes every spring and summer.
19. De-clutter your entryway for the new year
This one seems odd because it's my perpetual odd dilemma. In our small really tiny apartment, there is no entryway, just a walk-in closet. This closet is multi-functional. It acts as a coat closet, shoe storage, winter hats, and gloves storage, cleaning supplies, kitchen utensils holders, and on top shelves, it also houses our dry pantry goods. Talk about multi-functionality to the power of n.
We are constantly cleaning this entry closet. It has been a few years since we moved into this house but we never seem to get this area under control. Hence I added this point here- it may not be applicable for you. If it doesn't, ignore it. But I bet there is some other area in your home that acts the same as our entryway. If not, you are really lucky and I envy you.
Enough of my frustration. This month, I plan to finally make some permanent changes in this entry closet to save ourselves time and energy from the next year. So, I'm adding a few things in the closet and taking out some old dingy stuff that just doesn't work anymore. I'm thinking of something like this below.
20. Save donation receipts for taxes
Do not forget to start saving your receipts for the tax season. If you have donated items during this season, tuck them neatly inside a file folder and label the file if you're anything like me who tends to forget which file contains. I like this neat file folder with a tap closure on the file folder.
21. Leave a Treat for the Mail Carrier
Who does not appreciate their mail carrier, especially during this time of holiday? This year especially, the mailman and woman have worked harder than ever before, with this year's special mail-in votes 🙂
Anyhow, they work every day to bring our mails, share gifts with our family, friends, and customers. All small and big businesses run so well due to their mailmen. Time to leave a good treat for them. Just a thank you note is not sufficient this year- add something special along with your card. Do check with them if it's OK first.
22.Put a homemade Christmas gift in Somebody's Stocking
Do you like giving expensive gifts to your loved ones on Christmas morning? I do. It is one time when I do not look at our budget very carefully. Then after Christmas, I am on a frenzy saving mode for the next 3 months. So this year, I decided to make simple but meaningful gifts for my friends and family. They may not be excellent but they are made with love and a lot of thought for my family and friends.
Thankfully, Pinterest is here for my rescue. Check out some of my favorite gift ideas on Pinterest. As of writing this article, I have several project ideas going on for gifts. One is coloring bookmarks, a DIY journal for the holiday season, a Coffee mug holder, A cute kitchen apron, a jar of a home spa, a Wish-list tree for Hubby… The house is looking cramped for now but as I start mailing these gifts, it will be back to normalcy- not 100% organized but enough to walk around 🙂
Related Article- Black Friday Deals 2020-Wish-list of our Frugal household
23. Drop a Treat off for Your Neighbor
Do you like to bake? If you do, whip up your favorite treats and share them with your neighbor, keeping social distancing rules in mind. I would love to share my home-baked goodies with my neighbors but I want them to continue talking to me for years so I will save them the hassle of trying my homemade cookies. Costco treats are my savior and theirs too! Make sure you check them before buying and never order them from Amazon.
If you have a neighbor who loves cooking and keeps sharing her delicacies during the holiday season, why not gift her an excellent cooking book? She will admire you for years while baking the treats and also share them with you LoL! I know because that is what I did when I was away from home and living alone in a big city decades ago.
24. Leave Treats and a Special Note for Santa
This year we all need to pamper ourselves with special treats. Why not add your secret wish-list for a new year for Santa with special treats and go to sleep? He doesn't mind if you wake up in the morning and eat those treats while dreaming about your wish-list. And if you believe in miracles, he might just send you hints (By coming in your dreams) for getting your wishes fulfilled from early next year. Try it!
Share your thoughts
How would you like these past few days of 2020 to go? Do you have any plans, any things you look forward to doing?
---
This article first published on Consciousdebtfreelife.com
If you enjoyed this article, please consider sharing it on your favorite social media platforms. It will make my day. Thank you!
---
Do you want me to write for you for your blog or website?
If you like this article and want me to write similar articles for you to publish on your website, please contact me for a freelance writing request or write to me directly at contact@consciousdebtfreelife.com for custom writing requests.
---
This article first published on
Consciousdebtfreelife.com
If you enjoyed this article, please consider sharing it on your favorite social media platforms. It will make my day. Thank you!
This article is proofread by Prowriting Aid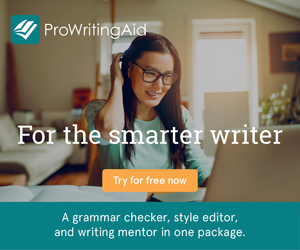 ---