I will let you figure out the details for obvious reasons that I do not know you or your situation but Busybudgeter wrote a good article on this topic that may help you.
PERSONAL LESSON LEARNT- Since we usually stick with credit card purchases for our essential food and non-food items, we do not really see the physical money saved like a coin jar. So we decided to track our " would-be-expenses" in that column labeled- $ saved. It is as good, if not better, to know that, come next month, we do not need to pay a higher credit card bill. A few other times, I also tried saving the amount in a separate savings account (labeled Rewards from Spending freeze). Whenever I had to urge to purchase that next kitchen gadget or a new spice jar, I would transfer the equivalent amount to this saving account and pat myself for not spending it during the spending freeze.
Repeat the spending freeze for one more week
This is the most important point among all 15 points here.
Why?
If you tried one week of spending fast, you have learned about what works, what doesn't, what needs to avoid, etc. Use that knowledge to continue with one more week of spending freeze again, preferably immediately or sometime later in another month.
If you have succeeded in saving your time, money, energy from that one week of spending fast, you have already got the momentum to continue it doe one more week.
If you didn't succeed, had major obstacles in your plan or it was just not a feasible week for you, it makes sense to give it another shot.
What have you got to lose?
It may be possible that in the 2nd week, your motivation goes down and you start to question on this whole idea of a spending freeze. Who am I to ask you to try it? You've every RIGHT to spend your hard-earned money the way you like it.
I get it.
You gained something from that past week. Either a tangible saving or an intangible benefit of understanding your purchasing pattern. Everything you learn about yourself will help you and your family in one way or another to save for any future emergency, of any kind.
If you continue the next week or 2 weeks of spending freeze in a month, you will save how fast it is to save a good chunk of money.
Shop your pantry for basic ingredients of your weekly meals
Most of us, even on a tight budget, spend most of our allocated budget on food items. All grocery stores give us too many options for basic food ingredients, more than we will truly ever need in our lifetimes.
Remember, how our grandmas and moms used to cook really delicious meals with simple food ingredients? Most of them never spent more than a few bucks on spices, seasonings, flavored water, and flavored XYZs. All they had was a simple collection of basic spices, one type of salt, one type of oil, and basic staples like nuts, beans, and legumes.
Agree, the recent food movement has given us better whole food options. But it has also increased our monthly food budget multi-fold. But Although we have more options to eat than our ancestors, we have more chronic illnesses, more allergies, and higher sensitivity to most food ingredients. This topic deserves a separate blog post entirely, but at the moment, let just say "LESS IS MORE", when it comes to food ingredients.
One way we cut our fresh food budget is by growing some simple herbs and vegetables at home in the containers. We do not have a big yard or a big balcony in this big city. So I stick with growing basic herbs such as Basil, Parsley, Mint, Coriander, Garlic, Green Chilies, Green Onions in our balcony.
I was not very good at growing plants like seasoned gardeners do, but it gets easier with a little bit of patience.
Most of us are in the habit of buying more food staples and gazillion ingredients than we have ever bought in the past, at least those of us in the USA who have dedicated areas called "Pantry" in our homes.
If you have stored those food ingredients in the past, let us shop that pantry and use up what we can to make our weekly meals from scratch.
Here is a running list of our basic food ingredients, for your personal use. Share with others freely!
If you are a minimalist, or a tiny house with a tiny kitchen or just a person who believes in shopping for what is needed, when it is needed, continue with your lifestyle. You are a rock star! Please leave your tips to reduce monthly spending in the comments below and help your fellow humans. We all have something to learn from you to reduce our carbon footprint.
---
This article first published on
Consciousdebtfreelife.com
If you enjoyed this article, please consider sharing it on your favorite social media platforms. It will make my day. Thank you!
This article is proofread by Prowriting Aid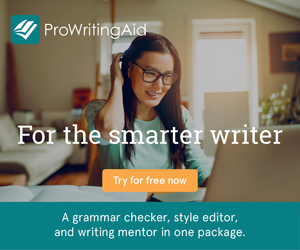 ---