DISCLOSURE: THIS POST(ARTICLE) CONTAINS SOME LINKS TO THE PRODUCTS AND SERVICES I HIGHLY RECOMMEND. IT MEANS I WILL EARN A SMALL COMMISSION IF YOU DECIDE TO PURCHASE THROUGH MY LINKS, AT NO EXTRA COST TO YOU. PLEASE READ MY DISCLOSURE FOR MORE INFORMATION.
In the current situation of worldwide COVID-19, not many of us will have many opportunities to save for Emergency Fund. But in whatever little way we can start, it will always help in the already tougher economy. The economy is getting tough. You don't know when you will get your next job or next project. The rent is due in 2 weeks and you don't know how you will pay it.
Sounds familiar? Fret not. Use the following 15 easy steps will help you save $1000 fast.
---
Disclaimer- This article shares general health and wellbeing tips. Some links are affiliate links. As an Amazon Affiliate Associate, I earn from qualifying purchases. Read our detailed Disclaimers Policy.
---
In the current times of the global Pandemic and its economic implications, there is no better time than now to save for any emergency. Please do not wait anymore to start saving. Having a reasonable amount saved for your family's emergency will only reduce the panic that we all are experiencing now.
These are the best actionable tips we implemented successfully to build our first emergency Fund. Our initial target was just $500, not even the suggested $1000 by Dave Ramsey.
But with that first $500 saved up, we gained momentum to continue saving up for our goal of $1000.
A penny saved is a penny earned!

a quote often attributed to Benjamin Franklin
I do not know how much a penny will help anyone of us, but it's a good start
Shall we?
Save your tax refunds NOW!
It is one of the quickest ways one can contribute to the Emergency Fund. Rather than planning your next purchase with the refund check, set aside this amount for now.
Depending on your country of residence, this may come as a direct deposit from your government agency responsible for taxation purposes. It is much better than a physical check as it will be easier to save.
Those of us, who did not receive the tax refund, please do not fret. There are other ways you can save fast.
Also, those of you who either overpay taxes or do not make full use of the tax rebates, please look into more smart tax-saving tips to save your hard-earned money. I will write a post about it in the coming ways, but this post is a good start to understand how tax laws in the USA can help you save a decent amount every year.
---
This article first published on
Consciousdebtfreelife.com
If you enjoyed this article, please consider sharing it on your favorite social media platforms. It will make my day. Thank you!
This article is proofread by Prowriting Aid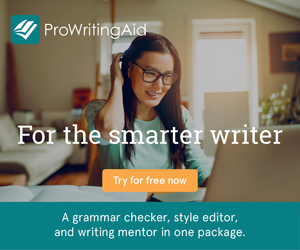 ---